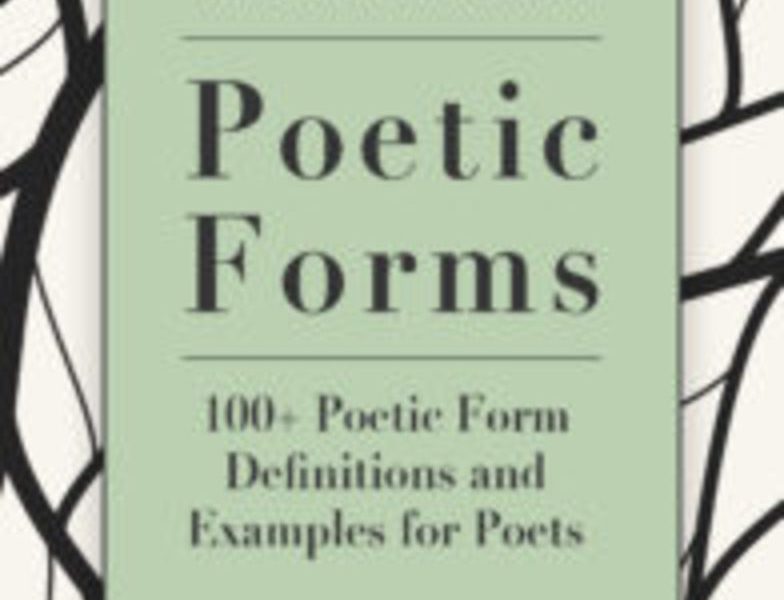 2021 November PAD Chapbook Challenge: Results
Here we are. It's time to reveal the results of the 2021 November PAD Chapbook Challenge. There were more than 80 entries this time around from all around the country and the world.
I saw quite a few familiar names, but I also discovered some poets who were completely new to me. It was all a fun read, and it was incredibly difficult to make a decision once I got it down to the Top 10.
In this post, I share the winning chapbook and poet, along with two finalists and seven honorable mentions.
*****
Play with poetic forms!
Poetic forms are fun poetic games, and this digital guide collects more than 100 poetic forms, including more established poetic forms (like sestinas and sonnets) and newer invented forms (like golden shovels and fibs).
*****
This year's winning manuscript is November Home, by Taylor Graham, who was co-champion of the 2013 challenge with Joseph Mills, which I know because of this interview with Taylor from 2014. (I admit I am horrible at keeping records or remembering details.)
The thing I always appreciate and expect out of Taylor and her poetry is technical expertise and an appreciation of the natural world. And that's what I found in November Home, as seen in the selections shared below. In particular, "Fire-weed" was one of my favorite poems of 2021.
Congratulations, Taylor!
Here are a few poems from November Home:
"Correspondences," by Taylor Graham
On this first day of November, Day
of the Dead, I'm walking among our oaks.
A temple – I've been reading Baudelaire.
One pillar has fallen, a live-oak dead
of fungus and drought. But today the stones
and living trees are vibrant green in shades
of lichen and moss rejoicing for storm.
Sky is cloudy, muffled, introspective.
The oaks have let their leaf-messages loose
on wind and rain, to settle underfoot.
The muse's chair sits silent with dead leaves
fallen in her lap. She'll read them in time.
Messages passing between sky and earth,
woods and wanderer – a letter for me.
"As the Raven Flies," by Taylor Graham
from top of the ponderosa
into storm cloud
black into darkest gray disappearing
as we left the old place –
except for wings of the mind –
and watched from miles of distance
smoke clouds rising
from that departed place
leaving the forest charred bare
for winter, its rains
battering the land, falling silent
on our roof even here
where Raven visits
in vision only half believed
as a dream of rebirth
shaking topmost branches
we balance on –
the wings of our intentions.
"Fire-weed," by Taylor Graham
After the fire swept through
making of forest a waste of ash and char –
after a winter of wind and rains
eroding slopes burned down to mineral soil –
then ashy seed-fluff moves on a breeze
till moonscape blossoms a rose-flame glow
and we return as strangers
where fireweed makes of devastation a home.
"Not Going Anywhere," by Taylor Graham
A country 2-lane
paved between city and mountain,
edged with oaks
tarnished November-gold
& one sun-minted cottonwood
in fall-yellow leaf
& a single vulture
sailing as if unmoving
above its shadow
silent as the moment
I've paused to see
this illuminated bit of roadside.
"Song for Loose Ends," by Taylor Graham
a quick verse for
old cottonwood leaves giving off
a whole summer's sun
*****
Again, congratulations, Taylor!
But wait! There's more!
In addition to Taylor's winning manuscript, I selected two finalists that gave November Home a run for its money:
SATURN, by r.m.
Losing the Shoes, by De Jackson
Congratulations to both the finalists!
And this year, I'm including a list (in no particular order) of honorable mentions:
Finding the Universe in a Seed, by Julie S. Paschold
Lost, by J. Lynn Sheridan
Elemental, by Penny J. Johnson
Drink Deep, by Tempest Phoenix Smith
Sound Island Grit, by Barb Peters
Just my room, Just my words, Just me, by Sarah Muller
STURM and DRANG, by Pat Anthony
Congratulations to all the honorable mentions! And to everyone who put in the time to write poems in November and assemble and submit collections in December and January. Great job!