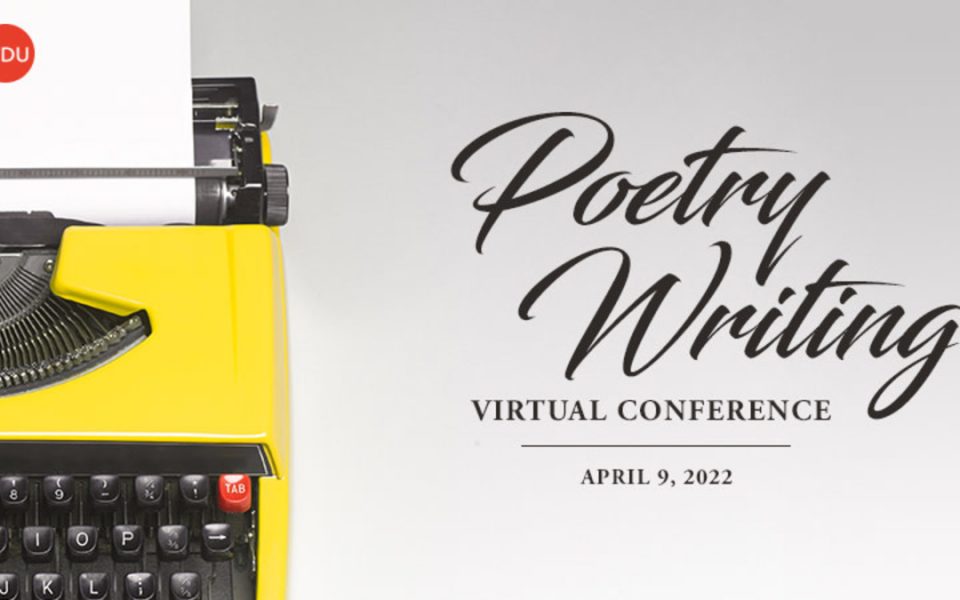 2022 April PAD Challenge: Day 7
So believe it or not, and for better or worse, we'll be a full week finished with this challenge once we write today's poem! Are you excited? If so, would you say you have an abundance of excitement?
For today's prompt, write an abundance poem. There can be an abundance of things, both good and bad. An abundance of sunshine, money, and chocolate. Or an abundance of rain, debt, and liverwurst. Today, I hope there will be an abundance of poeming!
Remember: These prompts are springboards to creativity. Use them to expand your possibilities, not limit them.
Note on commenting: If you wish to comment on the site, go to Disqus to create a free new account, verify your account on this site below (one-time thing), and then comment away. It's free, easy, and the comments (for the most part) don't require manual approval like on the old site.
*****
Writer's Digest University is pleased to present a one-of-a-kind online event for poetry writers! On April 9, 2022, our WDU Poetry Writing Virtual Conference will provide expert insights from FOUR award-winning and bestselling poets on the finer points of how to write poetry. Spend the day learning techniques for honing your craft from four different published poets, then (if you choose) you can have one of your poems (up to 40 lines) critiqued by one of our participating poets. The poet will provide you with a personalized critique of your poem.
*****
Here's my attempt at an Abundance Poem:
"Too Much"
Sometimes, there's too much good in the world
with people holding open too many doors and
having too many nice words in their thoughts
and rolling out of their mouths and always going
out of the way to look for ways to give the benefit
of the doubt and grace and goodwill to others
and other times there's too much sarcasm.