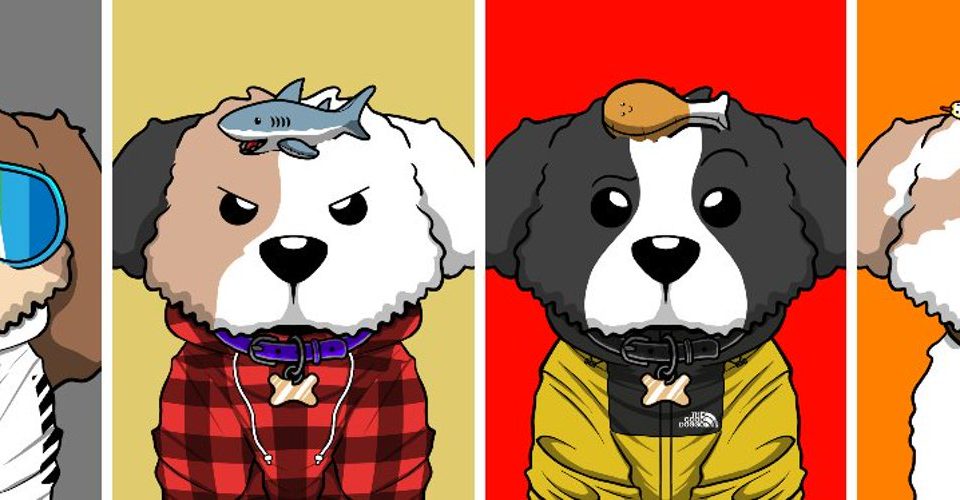 All Holders will be Able to Claim a Free NFT from Future Drops — Creator's Interview
We are joined by Alvin Wong, Founder and Project Manager of Dr. Sniffy NFT.
Lead of full teams in various fields over the years and owner of multiple successful startups. Current director of Paqable Limited, a packaging, sourcing and logistics company for 3M Hong Kong Ltd.
Chris: Dr. Sniffy NFTs is working towards animal welfare. What is the main idea of the animal welfare initiative? How would the NFT work towards the betterment of wildlife?
Alvin: The main goal of our project is to spread awareness of animal abandonment issues and directly support struggling and lesser known animal shelters in Hong Kong and other parts of the world. 30% of primary sales of our NFT will go towards animal shelters and 2.5% royalties will be used to support them on an ongoing basis.
Chris: We also read that Dr. Sniffy NFTs are gas optimized. What do we mean by that? How do gas fees reduce when there are multiple mints?
Alvin: Dr. Sniffy NFT will be using the Azuki contract ERC721A. The contract is highly gas optimized especially when minting multiple NFTs in a single transaction. The cost of minting multiple NFTs would essentially cost the same amount as minting a single NFT.
Chris: Similarly, Dr. Sniffy has also come up with their merch store. What is available in your store and how can the holders access the merchandise?
Alvin: Our merch store will be created on a separate website and will hold merchandise such as apparel, everyday household items, and more importantly pet related items. Portion of all sales from our merch store will also be donated to animal shelters around the world.
Chris: Moreover, the tokens also allow special benefits to token holders. Please share some important benefits for the holder of Dr. Sniffy tokens.
Alvin: Dr. Sniffy NFTs will provide utility to token holders in various ways. Through our merch store, 10% royalty will go back to the owner of the NFT that we used for our merch. NFT designs will be rotated every few months so all holders have a chance to be featured. The more designs you hold, the more chances to be featured. We will also hold monthly contests for 1/1 unique NFTs to be created based on their pet and traits tailored to their specifications. These 1/1 unique NFTs will be featured on our store forever earning royalties perpetually. 100 pieces of free merch will also be given out to random holders.
We will also be partnering with local and major pet stores and pet brands to bring consistent utility to pet owners for things they are already purchasing on a monthly basis, in the forms of discounts, free shipping, free samples and the like. In addition, we will hold collaborations with these brands for our community to come together and design exclusive designs for pet apparel, toys and other pet items.
Furthermore, we will be creating the Dr. Sniffy Club, where we keep in close contact with all shelters we and our holders have helped along the way so our community can keep up to date with their status and the status of all the animals living within them.
Lastly, all holders will be able to claim a free NFT from future drops and receive early access on all future drops as well.
Chris: So, the tokens are essentially digital works of art. What are the different features and characteristics? How did you ensure that each token was unique?
Alvin: Our NFTs consist of 198 traits within 7 layers: Background, Breed, Clothing, Eyes, Neck, Accessory, and a Special trait where they can generate a shiny version. Our NFTs are algorithmically generated, and the code involved ensures they are all unique by utilizing a hash for all of them, essentially like a DNA string of numbers.

Chris: Following on the previous, how many tokens will be released on the web 3.0 platform? What is the public minting date?
Alvin: 10,000 tokens will only ever be released. Our public mint date is May 20th, with our First Pre-sale starting on May 18th, and our Final Pre-sale on May 19th.
Chris: Moreover, what will be the cost of each Dr. Sniffy NFT? How much of the cost would account for gas fees?
Alvin: The cost of each Dr. Sniffy NFT will be 0.04ETH and 0.045ETH for our First Pre-sale and Final Pre-sale respectively, and 0.05ETH for our public sale. Buyers will need to account for gas, which is only around 51 gwei (0.0000000532 ETH) at the time of writing.
Chris: Lastly, what are the plans for the next few quarters for Dr. Sniffy tokens? What are your expansion plans for the token and experience for the token holders?
Alvin: Our plans for the next few quarters after our mint is to first secure utility for local holders here in Hong Kong by partnerships with local brands. This gives us a stable structure to build upon expanding in other parts of the world. Next we will create a new team in Canada to further grow our project and explore partnerships in Canada and the United States. This will help us facilitate our growth in both Asia and western part of the world and will allow us to bring even more utility to audiences everywhere, and more importantly help more shelters and animals world-wide. Also, don't forget to join our Discord and Twitter. It is the best way to stay informed on news and announcements.