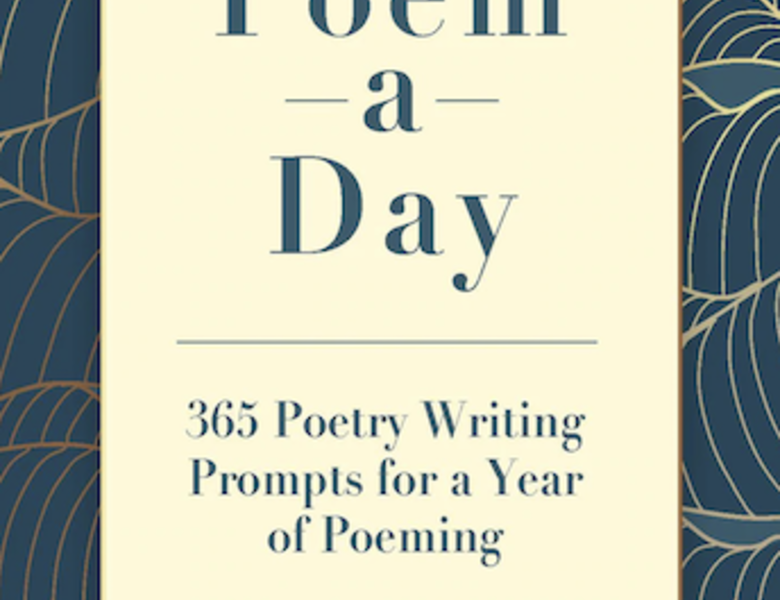 Announcing Poem-a-Day: 365 Poetry Writing Prompts for a Year of Poeming!
I'm really pumped to share a new digital guide for poets: Poem-a-Day: 365 Poetry Writing Prompts for a Year of Poeming!
After more than a decade of sharing prompts every Wednesday (and daily in April and November) on the Writer's Digest website, I've accumulated more than a thousand poetry prompts (and example poems). This digital guide collects 365 of my favorite prompts, including topic-based prompts, title-based prompts, and, well, weirder prompts.
Here's my introduction to the guide:
Welcome to the fun house! We're about to do a lot of poeming together.
I've been sharing prompts and poems on the WritersDigest.com website for nearly 15 years now. Between April and November poem-a-day challenges, weekly Wednesday Poetry Prompts, and frequent poetic form posts, I've shared more than 1,500 poetry prompts and have likely prompted more than half-a-million poems worldwide. This digital guide collects 365 of my favorite prompts from more than a decade of prompting.
For me, prompts are springboards to creativity. And like a springboard, each prompt is pointed in a specific direction—to help you focus on solving one problem and pull out a poem you may not have realized was inside you. Of course, once you're in the air, you get to decide what kind of jump and landing to make. That's one power of prompting I've always found: If I provide one prompt to 1,000 poets, I'll receive 1,000 different poems in return—because every poet has their own unique voice and experience to bring to the game.
And it is a game, the act of writing poems. Sure, there is a place for serious poetry and technical poetry, but the first draft is a place for making leaps, taking risks, and having fun. Because writing is fun! Poeming is fun! There's no reason to say it's not.
The prompts in this digital guide have literally prompted thousands upon thousands of poems across the world. So they're potent and full of potential, but their power begins and ends with you. It's up to you to show up and shake out a poem for each prompt. Or even multiple poems for each prompt. I believe you can.
Also, I want you to know: There's no right or wrong way to play in this digital guide. Of course, I selected 365 prompts so that you can write a new poem each and every day of the year in order if you wish. That's one option. But another option is to bounce around randomly throughout the guide or to flip around until a prompt sets your mind on fire. This is now your realm, so you get to set the rules and expectations.
I've done my part. I built this fun house filled with poeming possibilities. Now, it's time for you to do your part—that is, it's time for you to have fun writing poems!