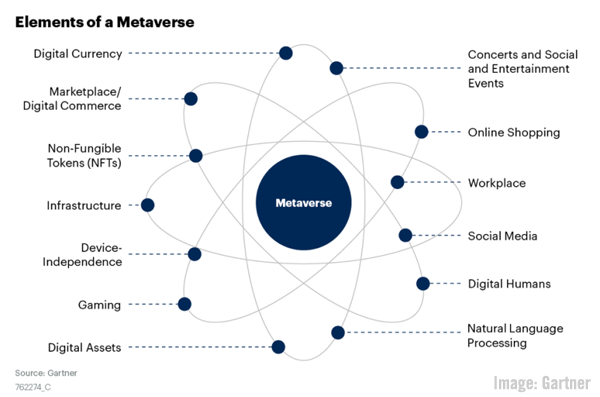 B2B Marketing News: B2B Content Marketing Purpose Study, LinkedIn's Top Marketing Skill Data, & Google's New Search Ads 360 Features
The Purpose of Content Marketing for B2B vs. B2C Brands
88 percent of content marketers say that creating brand awareness is the primary purpose of content marketing, with 79 percent noting audience education, while some 78 percent said building increased trust and credibility — three of several statistics of interest to B2B marketers contained in newly-released survey data. MarketingProfs New LinkedIn Data Shows the Top Digital Marketing Skills Currently in High Demand
Digital marketing specialists and account executives joined social media managers as the most in-demand marketing occupations, while digital marketing, advertising, and social media skills had the biggest mismatch when looking at job supply and demand, according to recently-released LinkedIn (client) survey data. Social Media Today [bctt tweet=""Always seek the opportunity to acquire new ways to do marketing, because the ability to pivot & adapt to the unknown is the most valuable skill set." — Som Puangladda @sompny" username="toprank"] Advertisers Rank Video the Most Valuable Media Type in Accomplishing Their Goals
Video, search and social topped the list of media types that advertisers found the most valuable in reaching goals and key performance indicators (KPI), with video dominating the list at 50 percent, well ahead of search's 16 percent, according to newly-released report information. MarketingCharts Twitter misses ad revenue and user growth estimates; revenue forecast light
Twitter's quarterly advertising revenue increased by 22 percent year-over-year to reach $1.41 billion, with user growth among the social media platform's monetizable daily active users climbed to 217 million, an increase of some 13 percent, Twitter recently announced. Reuters Google announces new features for Search Ads 360
Search giant Google has rolled out a new update to its Search Ads 360 enterprise campaign management platform, with changes that feature a refreshed look, expanded support for additional search engines, and greater integration with Google Ads features including Performance Max and Discovery campaigns, Google recently announced. MarTech IAB warns of 'measurement blackout' as marketer priorities remain misaligned
An eventual mass exodus from the use of web browser cookies and other user data ad-tracking methods is set to lead marketers into a "measurement blackout," despite multiple efforts underway to shift to third-party ad tracking data, according to newly-released report data of interest to B2B marketers from the Interactive Advertising Bureau (IAB). Marketing Dive
Instagram Reels vs. TikTok vs. Snapchat: Which Should Businesses Use? [Marketing Professional Data]
62 percent of marketers have said that they plan to boost investment in TikTok efforts in 2022, followed by Meta-owned Instagram at 54 percent, Google-owned YouTube at 49 percent, and Microsoft-owned LinkedIn at 43 percent, according to recently-released HubSpot survey data. HubSpot Mozilla And Meta Submit (Yet Another) Privacy Ad Tech Proposal In New W3C Group
Meta — the parent company of Facebook and Instagram — joined Mozilla to propose a new web browser cookie alternative known as Interoperable Private Attribution (IPA), at a recent meeting of the World Wide Web Consortium (W3C) Private Advertising Technology Community Group (PATCG), the firms announced. AdExchanger Reddit's Clubhouse clone gets recordings and web support
Social news aggregator and discussion platform Reddit has augmented its Reddit Talk audio-call-based communication app, which offers features similar to Clubhouse, by adding the ability to record call audio for podcast-like future distribution, and that it is making the service available on the web, Reddit recently announced. The Verge Report: By 2026, it's predicted 25% of people will spend an hour per day in the metaverse
30 percent of global organizations will offer products or services through the metaverse by 2026, while 25 percent of people will utilize at least an hour each day using metaverse technology, and while it won't be owned by a single vendor, the future metaverse will likely boost engagement even among enterprise users, according to newly-released Gartner report data on interest to digital marketers. VentureBeat ON THE LIGHTER SIDE:
A lighthearted look at the "metaverse hype cycle" by Marketoonist Tom Fishburne — Marketoonist CMOs Share Lessons All Marketers Can Take from Super Bowl Advertising — ANA TOPRANK MARKETING & CLIENTS IN THE NEWS:
Lane R. Ellis — 10 Tips for Customizing Your Marketing Strategy to Your Specific Industry — Small Business Trends
LinkedIn — LinkedIn Announces 2022 'Forward' Conference for HR Professionals — Social Media Today
Have you located your own top B2B marketing news this week? Please don't hesitate to drop us a line in the comments below. Thanks for joining us for this week's TopRank Marketing B2B marketing news, and please return again next Friday for another round of the most relevant B2B and digital marketing industry news. In the meantime, you can follow us on our LinkedIn page, or at @toprank on Twitter for even more timely daily news.
The post B2B Marketing News: B2B Content Marketing Purpose Study, LinkedIn's Top Marketing Skill Data, & Google's New Search Ads 360 Features appeared first on B2B Marketing Blog – TopRank®.