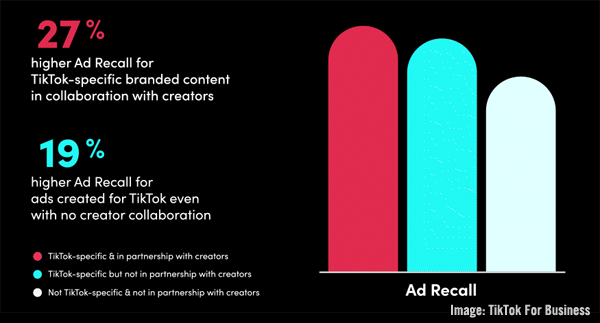 B2B Marketing News: Instagram Stories Benchmark Report, Creator Collaboration Adds Value, LinkedIn Offers Gen Z Insight, & Twitter's New Annual Marketing Calendar
LinkedIn is launching interactive, Clubhouse-style audio events this month in beta; a video version will come this spring
Microsoft's LinkedIn will launch a new live virtual events platform, beginning with audio-only functionality, followed in time by an array of video features for the flexible hosting and management of online events, adding to the platform's creator features, LinkedIn (client) recently announced. TechCrunch Social Media Forecast to Overtake TV in Ad Spend This Year
A robust 14.8 percent annual growth rate for social media advertising spending over the 2021 through 2024 period tops online video's 14 percent and paid search's 9.8 percent, according to newly-released global ad spending growth rate forecast data. MarketingCharts 2022 Instagram Stories Benchmark Report
Instagram Stories are being utilized more than ever by brands on the social media platform, according to recently-released report data of interest to digital marketers from Rival IQ, based on an analysis of more than 60,000 Instagram Stories. Rival IQ User-Generated Content Represents 39% of Time Spent With Media: Study
Digital user-generated content (UGC) has come close to surpassing traditional media consumption formats among U.S. consumers, according to newly-released survey data showing that video format UGC in particular has seen growth, especially among younger demographic groups. Variety [bctt tweet=""Utilize UGC to show how you take customer content and act on it to improve your offering. This is a genius way to show that customer feedback is important to your brand and that it can actually help drive change." — @CharlieTerenzio" username="toprank"] Twitter Publishes 2022 Major Events Calendar to Assist with Your Marketing Plans
Twitter has published the 2022 version of its annual event calendar for social media marketers, featuring both traditional and "hashtag holidays" in a handy format, the firm recently announced. Twitter's latest offering for marketers has included key dates for the U.S. and 12 other regional calendars. Social Media Today Instagram Explains How the Return of the Chronological Feed Will Work
Facebook's Instagram has initiated testing upcoming changes to how its newsfeed works, including the return and expansion of a chronological feed — a change that would allow users to select from three separate feed-viewing options, Instagram recently announced. PetaPixel
Biggest 2022 Ad Issues: Integrated Media Planning/Buying, measurement
60 percent of media executives have said that integrated media improvements are needed for better advertising impact in 2022, with improved execution and better measurement of non-cookie methods also coming up among the list of most impactful issues in the coming year, according to newly-released survey data of interest to online marketers. MediaPost How to Stand Out to Gen Z on LinkedIn [Infographic]
43 percent of Gen Z users of LinkedIn have said that brands should make them feel valued, with 57 percent of the demographic looking for brands that are reliable, while 58 percent noted that they would be willing to pay more for a familiar brand — three of numerous insights of interest to B2B marketers contained in newly-released infographic report data from LinkedIn (client). MarketingProfs Microsoft Advertising's Billion-Person Milestone
Microsoft Advertising has surpassed the billion person benchmark, a new milestone comprised of overlapping audiences, the firm recently announced, which could help drive more B2B marketers to advertise with the Microsoft ad platform. MediaPost TikTok Shares New Data on the Value of Collaborating with Creators on Ad Campaigns
Users of TikTok recorded some 27 percent greater ad recall for co-created branded content on the platform, compared to only 19 percent for ads that where no creator collaboration took place — two of several statistics of interest to digital marketers seeking to gain reach on TikTok, according to newly-released report data from the firm. Social Media Today ON THE LIGHTER SIDE:
A lighthearted look at the "marketing b.s. detector" by Marketoonist Tom Fishburne — Marketoonist Man Horrified After Genealogy Test Confirms He Has No Past — The Onion TOPRANK MARKETING & CLIENTS IN THE NEWS:
Have you uncovered your own favorite B2B marketing news for the week? Please drop us a line in the comments below. Thank you for taking the time to join us for this week's TopRank Marketing B2B marketing news, and we hope that you will return again next Friday for another look at the most relevant B2B and digital marketing industry news. In the meantime, you can follow us on our LinkedIn page, or at @toprank on Twitter for even more timely daily news.
The post B2B Marketing News: Instagram Stories Benchmark Report, Creator Collaboration Adds Value, LinkedIn Offers Gen Z Insight, & Twitter's New Annual Marketing Calendar appeared first on B2B Marketing Blog – TopRank®.