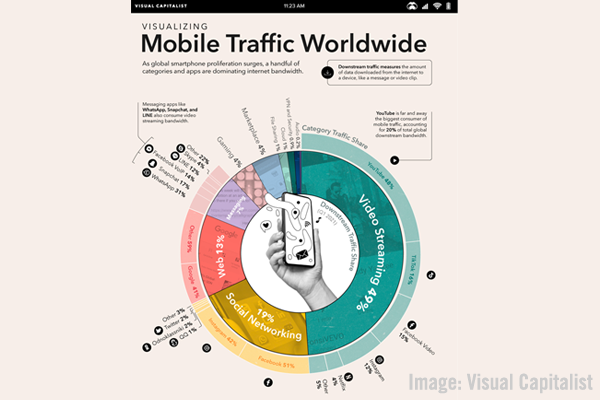 B2B Marketing News: Values-Driven Ads Gain Greater Trust, Podcast Engagement Rises, New Instagram Sharing Options, & Reddit's IPO
People trust ads that talk about values, not products, finds Nielsen
89 percent of consumers place word-of-mouth as the more trustworthy form of advertising, followed by brand websites at 84 percent, while humor and brand values were seen as the top drivers of advertising response rates, with value-oriented ads gaining 10 percent from 2015 rates, according to newly-released Nielsen trust survey data of interest to digital marketers. The Drum Reddit files to take the company public
Following a 200 percent year-over-year increase in ad revenue during the second quarter of 2021, Reddit has filed to move ahead with an initial public offering (IPO), which could bolster the firm's social platform and 52M daily users, Reddit recently announced. The Verge Instagram Adds New Option to Embed User Profiles on Third-Party WebsItes
Facebook's Instagram social networking platform has rolling out new embedded mini-Instagram profiles for use on other web properties, which could bring new cross-platform sharing opportunities to influencers and digital marketers, Instagram recently announced. Social Media Today What Are Advertisers' Top Programmatic Priorities in the Coming Year?
40 percent of U.S. brand and agency programmatic ad buyers have said that increased viewability will be their top priority in the next year, with 37 percent listing increased consumer engagement and 36 percent noting supply path efficiencies, according to newly-released survey data. MarketingCharts Engagement With Podcasts Increases, Continues To Grow
Podcast audience listeners are some five times more inclined to like content sponsored by brands when it comes in the podcast format, with listeners also noting that they're nearly four times more likely to like podcasts directly from brands, according to recently-released survey data. MediaPost [bctt tweet=""While marketers address personalization in their Account-Based Marketing strategies, Account-Based Podcasting is an additional level that advanced marketers are embracing." — A. Lee Judge @ALeeJudge" username="toprank"] Well, TikTok has a Discord now
Online communications portal Discord has seen growth that has attracted an increasing number of brands, now including short-form video creation firm TikTok, which recently launched its first public discussion server on the platform, TikTok recently announced. TechCrunch
Mobile, Social, Digital Video Are Top Advertising Priorities For 2022
Mobile video and contextual targeting solutions are among the top 2022 media priorities, while 48 percent of U.S. digital media executives have said that in-stream digital audio and podcast ad formats will be a priority, according to newly-released survey data of interest to online marketers. MediaPost The Traits of B2B Firms With Exceptional Marketing and Sales Performance
Engaging with relevance throughout the entire buyer journey and increased data investment are among the top traits of leading performers, according to new sales and marketing data research from Dun & Bradstreet. MarketingProfs Ad Market Expands For Ninth Consecutive Month, Posts Best November Ever
The U.S. advertising market's rate of growth grew by 10.3 percent in November compared to the same month last year, with digital categories performing the best, while overall expansion has continued for nine consecutive months, according to newly-released index report data. MediaPost Visualizing Mobile Traffic Worldwide [Infographic]
Some 49 percent of global mobile traffic consists of streaming video content, with 19 percent accounting for social media, and 13 percent web traffic, according to recently-released mobile traffic statistical report data. Social Media Today ON THE LIGHTER SIDE:
A lighthearted look at the "ho, ho, holiday labor shortag" by Marketoonist Tom Fishburne — Marketoonist Interview with Santa, "C-Ho-Ho" of Old St. Nic Inc — Sitecore TOPRANK MARKETING & CLIENTS IN THE NEWS:
Lee Odden — Key ingredients of a great content marketing strategy for 2022 — Oracle
TopRank Marketing — 10 of the Best Influencer Marketing Resources for Marketers in 2022 — Shane Barker
Have you located your own top B2B marketing news for the week? Please drop us a line in the comments below. Thanks for joining us for this week's TopRank Marketing B2B marketing news, and we hope that you will return again next Friday for another array of the most relevant B2B and digital marketing industry news. In the meantime, you can follow us on our LinkedIn page, or at @toprank on Twitter for even more timely daily news.
The post B2B Marketing News: Values-Driven Ads Gain Greater Trust, Podcast Engagement Rises, New Instagram Sharing Options, & Reddit's IPO appeared first on B2B Marketing Blog – TopRank®.