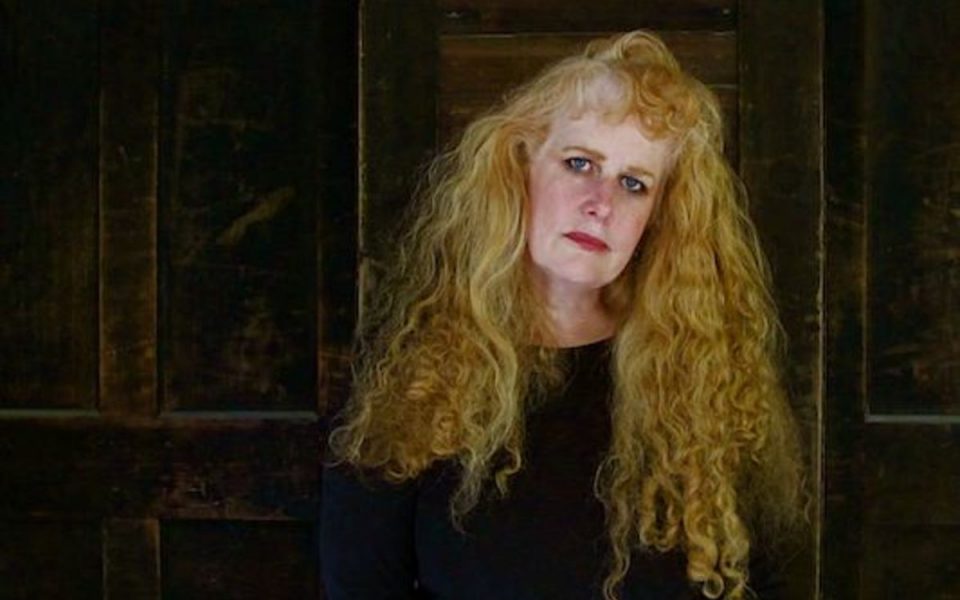 Carole Lawrence: On the Vast Canvas of New York City History
Carole Lawrence is an award-winning novelist, poet, composer, and playwright. In addition to Edinburgh Twilight, Edinburgh Dusk, and Edinburgh Midnight in the Ian Hamilton Mysteries series, she has authored novellas, short stories, and poems―many of them translated internationally. She is a two-time Pushcart Prize nominee for poetry and has won the Euphoria Poetry Prize, the Eve of St. Agnes Poetry Award, the Maxim Mazumdar playwriting prize, the Jerry Jazz Musician award for short fiction, and the Chronogram Literary Fiction Award.
Her plays and musicals have been produced in several countries, as well as on NPR; her physics play, Strings, nominated for an Innovative Theatre Award, was produced at the Kennedy Center. A Hawthornden Fellow, she is on the faculty of NYU and Gotham Writers Workshop, as well as the Cape Cod Writers Center and San Miguel Writers' Conference. Find her on Twitter, Facebook, and Instagram.
In this post, Carole discusses how the city she's called home for over two decades continues to inspire her in her new historical thriller, Cleopatra's Dagger, her advice for other writers, and more!
Name: Carole Lawrence
Literary agent: Paige Wheeler
Book title: Cleopatra's Dagger
Publisher: Thomas & Mercer
Expected release date: April 1, 2022
Genre/category: Historical Mystery/Thriller
Previous titles: As Carole Lawrence: Edinburgh Twilight, Edinburgh Dusk, Edinburgh Midnight. As C.E. Lawrence: Silent Screams, Silent Victim, Silent Kills, Silent Slaughter
Elevator pitch for the book: New York, 1880. Elizabeth van den Broek is the only female reporter at the Herald, the city's most popular newspaper. Then she and her bohemian friend Carlotta Ackerman find a woman's body wrapped like a mummy in a freshly dug hole in Central Park—the intended site of an obelisk called Cleopatra's Needle. The macabre discovery takes Elizabeth away from the society pages to follow an investigation into New York City's darkest shadows.
IndieBound | Bookshop | Amazon
[WD uses affiliate links.]
What prompted you to write this book?
My publisher wanted a new series with a female protagonist. I've long been a big fan of journalism, so I thought it would be fun to create a kind of Nellie Bly prototype before Nellie Bly herself actually showed up on the scene. I chose New York because it was the most important city in the country in 1880, and also because I thought it would be fun to learn more about the city I have lived in for half of my life.
How long did it take to go from idea to publication? And did the idea change during the process?
It was about a year and a half—longer than we had originally planned, thanks to COVID (and also because I had to complete a contract for another series for a different publisher).
The original story was to be based on an idea from my cousin Jacques involving the Beast of Gevaudan, a mysterious creature that terrorized a French province in the 18th century. I was going to write about the return of the Beast a hundred years later, but because of COVID, I couldn't travel to France. So I've postponed that one until (hopefully) a later book in the series.
Were there any surprises or learning moments in the publishing process for this title?
I wasn't exactly surprised, but I was incredibly grateful for how much support Thomas & Mercer has given me during this process. They have been fabulous!
Were there any surprises in the writing process for this book?
I wasn't prepared for what a vast canvas the history of New York City is. I'd done research for my historical thrillers in Edinburgh, and I did a lot of reading, but it was containable. Edinburgh is undoubtedly Scotland's most important city, and has an ancient past, but I didn't find the research that intimidating. There's always more to know, of course, but I was pretty happy with my sources and the amount of knowledge I gained.
So when I decided to set this new series in New York, I thought it would be similar—maybe even easier. After all, I've lived in New York for over 25 years, and I've worked here even longer. I was so wrong.
The more I read, the more I realized the vast scope of this place, its importance to the history of our country—and the world—from its very beginning. It has been at the center of our country's evolution—for better or worse—from the moment the first Dutch settlers set foot on Manhattan Island. This city is so deep, and so wide, and the research at times felt unending and impossible.
Every time I ordered a research book, I discovered half a dozen others that seemed equally indispensable. I felt like no matter how much I read, I would never know enough. Eventually I talked myself down from panicking and just accepted that I could only do so much, and that I could always learn more for the sequel. It was a pretty humbling experience.
What do you hope readers will get out of your book?
I hope they'll have a good time, of course; that they're engaged in the story and enjoy the ride. But I really hope that the themes of my story resonate with readers—social injustice and inequality, the gulf between rich and poor, the connection between poverty and crime.
We face the same problems today in our increasingly polarized society. Sometimes these things are easier to see when they are once removed (in this case, by time itself, since this takes place nearly 150 years ago). Maybe it's a lofty aim, but if my book makes just one reader think more deeply about these issues, I'll be happy.
If you could share one piece of advice with other writers, what would it be?
Write a book you would like to read. Follow your bliss, follow your passions. And never, ever stop rewriting until you are convinced your work is as good as it possibly can be. Writing is a long game, and it's not for you unless you really enjoy the process of writing.