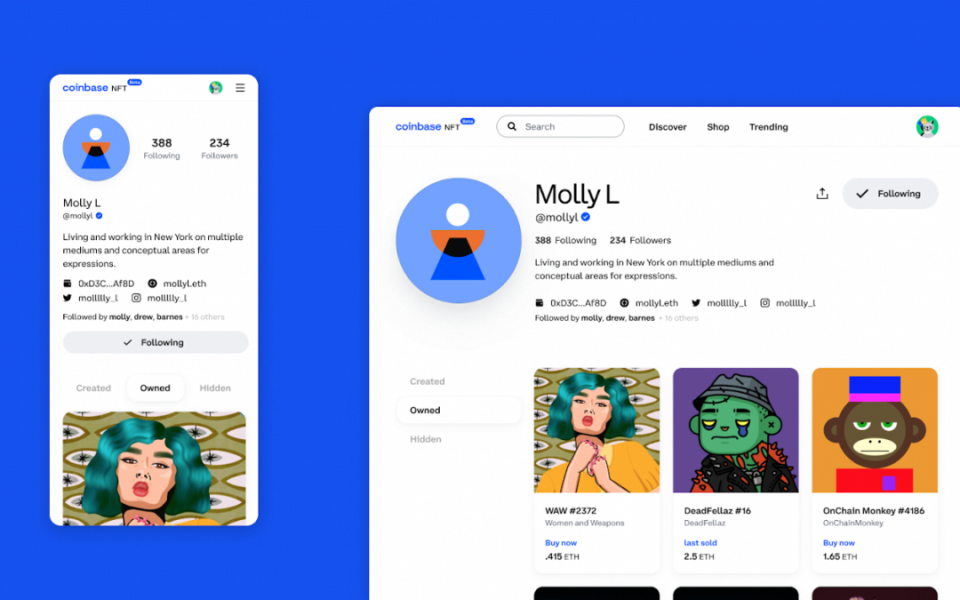 Coinbase NFT Officially Launches Marketplace Beta
Big news in the NFT space today (April 20) as Coinbase announced the beta testing launch of its long-awaited NFT platform. Having opened up an early access waitlist back in October alongside the initial announcement of Coinbase NFT, the crypto-exchange giant will now allow a select number of beta testers into its new marketplace.
Although beta testing may be open, the team behind Coinbase's new NFT marketplace announced via Twitter that they would be starting at the top of their waitlist and expanding access over time. They also made clear that the select few who do receive early access will be able to create a profile to buy and sell NFTs using any non-custodial wallet — meaning that popular NFT wallets like MetaMask and Rainbow will be enabled on the platform.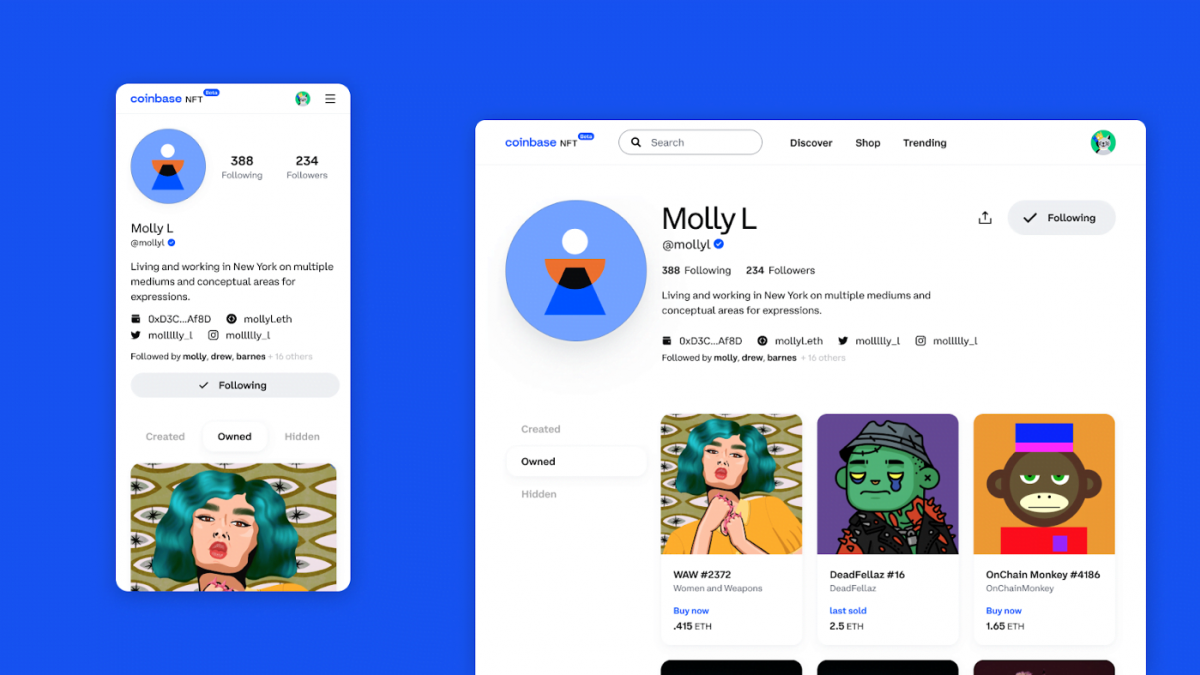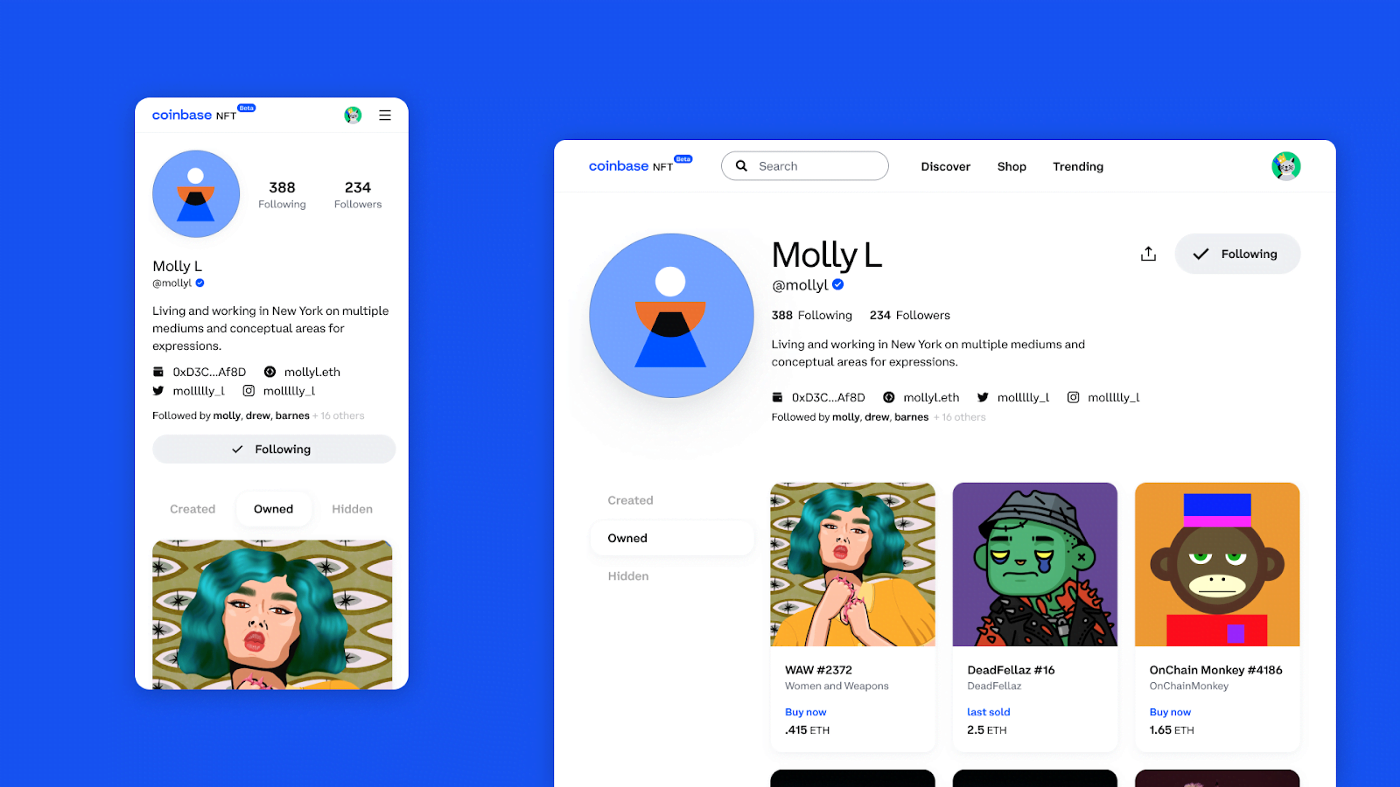 For months many have been speculating about the functionality of Coinbase in comparison to the many other prominent NFT platforms and marketplaces. Now, the community has an answer, as it seems that after beta testing is complete and the official launch takes place, users will be able to create, collect, and connect in a wide variety of ways.
"In the coming weeks and months, we'll add more features that will gradually bring our vision for a web3 social marketplace to life," Coinbase's VP of Product Sanchan Saxena said via press release. "We're planning to add drops, minting, token-gated communities, and the option to buy NFTs with your Coinbase account or a credit card."
Saxena went on to say that Coinbase NFT intends to add support for NFTs on multiple chains in the near future as well exploring more decentralized features by moving them away from Coinbase tech and towards decentralized, long-term solutions.
A few months ago, nft now had the pleasure of sitting down with Saxena to discuss the future of Coinbase NFT and what the release of the new platform could mean for the NFT ecosystem at large.
This story is developing and will be updated.
The post Coinbase NFT Officially Launches Marketplace Beta appeared first on nft now.