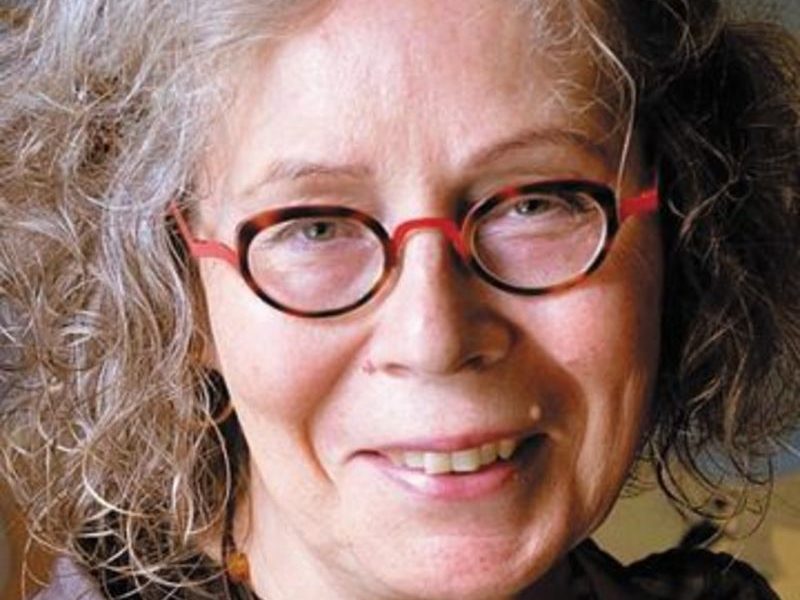 Eva Stachniak: On Filling in the Blanks
Eva Stachniak was born in Wroclaw, Poland. She moved to Canada in 1981 and has worked for Radio Canada International and Sheridan College, where she taught English and Humanities. Her first novel of Catherine the Great, The Winter Palace, has been included in the Washington Post 2011 list of Most Notable Fiction and was a #1 international bestseller. Empress of the Night, her second Catherine the Great novel was published in March of 2014. She lives in Toronto, where her latest novel, The Chosen Maiden, was published in January of 2017. Find her on Twitter, Facebook, and Instagram.
In this post, Eva discusses where her research led and where her imagination took over in her new historical fiction novel, The School of Mirrors, what she hopes readers get out of the experience, and more!
Name: Eva Stachniak
Literary agent: Helen Heller
Book title: The School of Mirrors
Publisher: William Morrow
Expected release date: February 22, 2022
Genre/category: Historical Fiction
Previous titles: The Chosen Maiden, The Winter Palace, Empress of the Night, Garden of Venus, Necessary Lies
Elevator pitch for the book: A story of mother and daughter in 18th century France, beginning with the decadence and palace intrigues of Versailles and ending in the streets of Paris during the French Revolution.
IndieBound | Bookshop | Amazon
[WD uses affiliate links.]
What prompted you to write this book?
The reference, in an 18th century memoir, to a secret house in the town of Versailles where Louis XV's servants kept attractive lower-class girls to satisfy their master's fancy. The house, Deer Park, as I quickly discovered, has always been shrouded in mystery, and details were hard to come by.
I did find out that the girls were brought to Deer Park ostensibly to be trained as ladies' maids, told that their master and benefactor was a Polish count, a cousin of the queen, who kept an apartment at Versailles. They were sworn to secrecy and married off once they were no longer wanted. If they got pregnant their children were taken away, raised in foster families, and never told who their true parents were.
Everything else I had to imagine…
How long did it take to go from idea to publication? And did the idea change during the process?
Six years and lots of changes, detours, reversals.
The story began with a Deer Park girl, Veronique Roux, and her slow realization of what was happening to her, but it quickly expanded to include the life of her daughter.
All my previous historical novels focused on well-documented historical characters, the Russian Empress Catherine the Great or the dancer Bronislava Nijinska, so I knew exactly what happened to them and when. This novel was different. I did have a cast of historical characters: Louis XV, Madame de Pompadour, Queen Marie Leszczyńska, but both Veronique and Marie-Louise's lives were fictional and had to be imagined.
I had some historical sources at my disposal. A few of the Deer Park girls had been mentioned in 18th century memoirs, and I found some references to the "royal bastards" supported by the palace. But ultimately, I had to decide what would happen to Veronique and Marie-Louise. Would they find each other? Reunite? If so, what would their life together look like?
These questions turned out to be more difficult to answer than I anticipated. At least until I came across an 18th century French midwife, Madame Angélique du Coudray, who traveled across France, teaching thousands of young peasant women the art of midwifery.
It was Madame du Coudray, a midwife with a mission, who made me realize what kind of life I wanted for Marie-Louise.
Were there any surprises or learning moments in the publishing process for this title?
Working with my editor on the final version of the manuscript yielded many important realizations which ultimately deepened the novel. For a long while the novel included a whole section on the life of Marie-Louis's son, but it became clear to me that this part, as important as it was to imagine and write, ultimately did not belong to the novel. Cutting it was a decision I did not take lightly, but it freed me to concentrate on the central connection between the mother and the daughter and made the novel much better.
Were there any surprises in the writing process for this book?
Yes. The most important one involved the parallels between my 18th century discoveries and the revelations of the #metoo movement. As I was researching and imagining the lives of Deer Park girls, the media was bringing forth many contemporary testimonials of sexual exploitation. Then came the growing scrutiny of Jeffrey Epstein and his powerful team of enablers, the grooming of the young, vulnerable, and impressionable victims, the lasting damage sexual exploitation leaves in its wake.
The more it changes, as the French saying goes, the more things remain the same.
What do you hope readers will get out of your book?
The School of Mirrors is a historical novel, but it is also a novel about women destined to live their lives during great historical upheavals. Monarchy falls, a revolution follows while the heroines of my novel fall in and out of love, give birth and raise children, keep and reveal secrets, bury and remember their dead. They do it with courage and fortitude, the best they can. They are just like the women who raised me and whom I loved and admired all my life.
I was born in Poland under communist dictatorship with the ruins of World War II still around. The women who raised me kept secrets big and small, secrets guarded from us, children, for fear of political reprisals, secrets which festered and poisoned those who had to keep them. I know well how trauma survives in families; how enforced silence reshapes the memories of the past. I know how important it is to reconstruct the forgotten voices and learn from them. Voices like those of Véronique and Marie-Louise, a Deer Park girl confined by history and a midwife empowered by it.
If you could share one piece of advice with other writers, what would it be?
Think of writing as an on-going process of discovery. It may be tempting to do what worked before, but each book poses new challenges, demands new solutions. Accepting these challenges makes the writing alive. And this is what ultimately captures the readers' hearts.