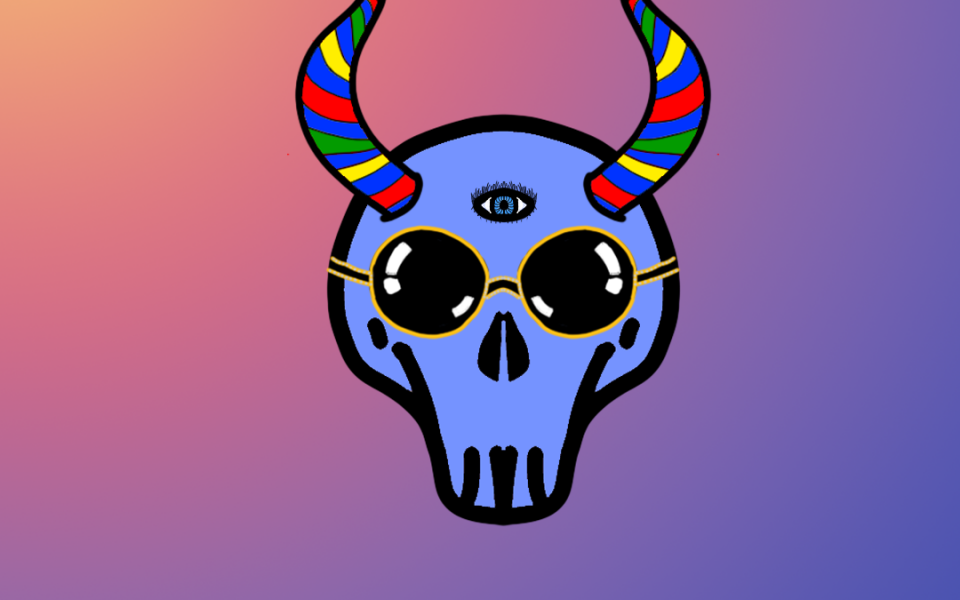 Holders Gain Access to Exclusive Airdrops, Raffles & Limited Merch — Founder's Interview
Chris: Hi there! Please introduce yourself.
Caden: My name is Caden Buiting, The Founder of The StonerCryptoClub NFT project! A 19 year old Entrepreneur from Detroit MI, Currently Living down in beautiful Tampa Florida. Around 15 years old I started my own streetwear resale business and expanded into many other avenues of work like trading Glass art, Real Estate Wholesaling, Stock/Crypto trading and Vehicle flipping! At the age of 17 I decided to move into my own place to focus on my business's full time while also graduating high school a year early. I am extremely dedicated to any business that I create or put my name on because I believe you should never start anything unless you're going to give it your ALL. I have been in the NFT space and trading for about a year and a half now and have learned many things along my journey in web3 including just how buyers prefer a project to be run.
The Cofounder of StonerCryptoClub is GreenthumbforPresident, Hailing From Detroit, MI, Steve has always been about doing whatever it takes to accomplish his dreams. School came so naturally to him that it was boring so he spent most of his time learning how to run a business. He built his 1st grow from scratch with his previous experience in carpentry & from that point forward he was addicted. In 2013 he did what everyone else did to thrive at the time & started a Cannabis IG. Fast forward 2 years & he had quit growing & found love for a particular method of extraction called Ice Water Extraction & Rosin. Over the years he refined his techniques and is considered by many to be one of the best. Building his own business helped him learn branding, marketing, social media, networking, in person speaking & many other skills he will be bringing to the table. In addition he has helped build multiple reputable cannabis brands, helped grow solventless equipment businesses & has created a vast network of connections
Chris: Stoner Crypto Club Access Pass is access to an upcoming NFT drop. What is the card all about? Why does the user need a card to access the drop of NFT?
Caden: GreenthumbforPresident and I have been involved in the cannabis space for a long time. Greenthumb started a very well known solventless extraction company that has grown immensely over the years and I've Personally been a Grower and avid consumer of my own medication from about the age of 12 years old. We believe NOBODY should be incarcerated for consuming a plant that is now medically legal in 37+ states! We want to use our knowledge and passion for the cannabis industry to help support the people who have been wronged by these unjust prohibition era laws while bringing awareness to the topic. That's why we've devoted everything into creating the SCC project, elevating people inside and outside of the NFT community!
25% of ALL profits from our genesis collection are being donated through various charities centered around helping people incarcerated in the cannabis community to get food, clothes, Living essentials (Toothpaste, toothbrush, deodorant, etc.) As well as help by providing funding for books, Magazines, access to a higher Education, and helping with their legal defense's. Our main goal is to hopefully create our own 501-C non profit and give our holders a hands on experience in creating a Charitable organization with us. By joining the StonerCryptoClub you are taking a stand with & providing much needed aid to people who have been unjustly penalized for using a plant that is now legal in over half of The United States.
The SCC Access pass's are 300 NFTs that grant an opportunity to lock in a VIP Whitelist spot for our upcoming Genesis StonerCryptoClub Collection with MANY exclusive benefits not available to regular WL spot and SCC Holders! Secondly by purchasing an Access Pass you are also helping us raise funds to expand our team and help build the StonerCryptoClub Project leading up to the release of our main collection.
We will have a public Mint aside from our Pre-sale on our Genesis Collection so you do not strictly need an Access pass to mint a StonerCryptoClub NFT, However owning a Pass allows you to mint from our main collection at a heavily discounted price of .03 ETH each during our Presale in July!
Chris: Alright, so the access pass is a VIP spot on the whitelist. What are the different features of the token? How is each token unique?
Caden: There are only and will ever only be 300 Access pass's. Each pass gives holders access to mint our genesis collection at the most discounted price we offer while also getting access to the VIP utilities associated with owning a card. Our Access pass's are identical for the 300 made, However our Genesis collection hopefully releasing in July is made up of 10,000 completely unique, Hand drawn individual assets!
Chris: Additionally, how many tokens can one buy with the access card? Do you have a minting limit per transaction?
Caden: Yes, we do have a cap on the amount of NFTS you can mint from our Pre-sale when you own an Access pass or are on our regular Whitelist. During our Presale, If you own an Access pass you will be able to mint a total of 3 NFTs at a discounted price of .03ETH each while people minting with a regular WL spot will be able to mint a total of 3 NFTs at .08ETH each!
Both WL and Access pass holders are limited to only 3 NFTs per transaction for our presale, However there is no limit on the number of transactions that can be made!
Chris: Similarly, what will be the price of each token? How much of the cost would account for gas?
Caden: The price of each SCC Access pass is .05 ETH with no limit as to how many you can mint per wallet. Our Access pass is being released via Opensea instead of our website which is currently undergoing the final stages of construction for the release of our Genesis collection in July!
Buyers are responsible for Gas fees, However when we first had the idea for our Access Pass we thought about the Investors beforehand and built our token on an ERC1155 contract. Generally, using an ERC1155 contract to mint has significantly lower fees than the commonly used ERC721 contracts due to its efficient method for storing data. Meaning buyers will only have to pay a very small gas fee when Minting an Access Pass from Opensea!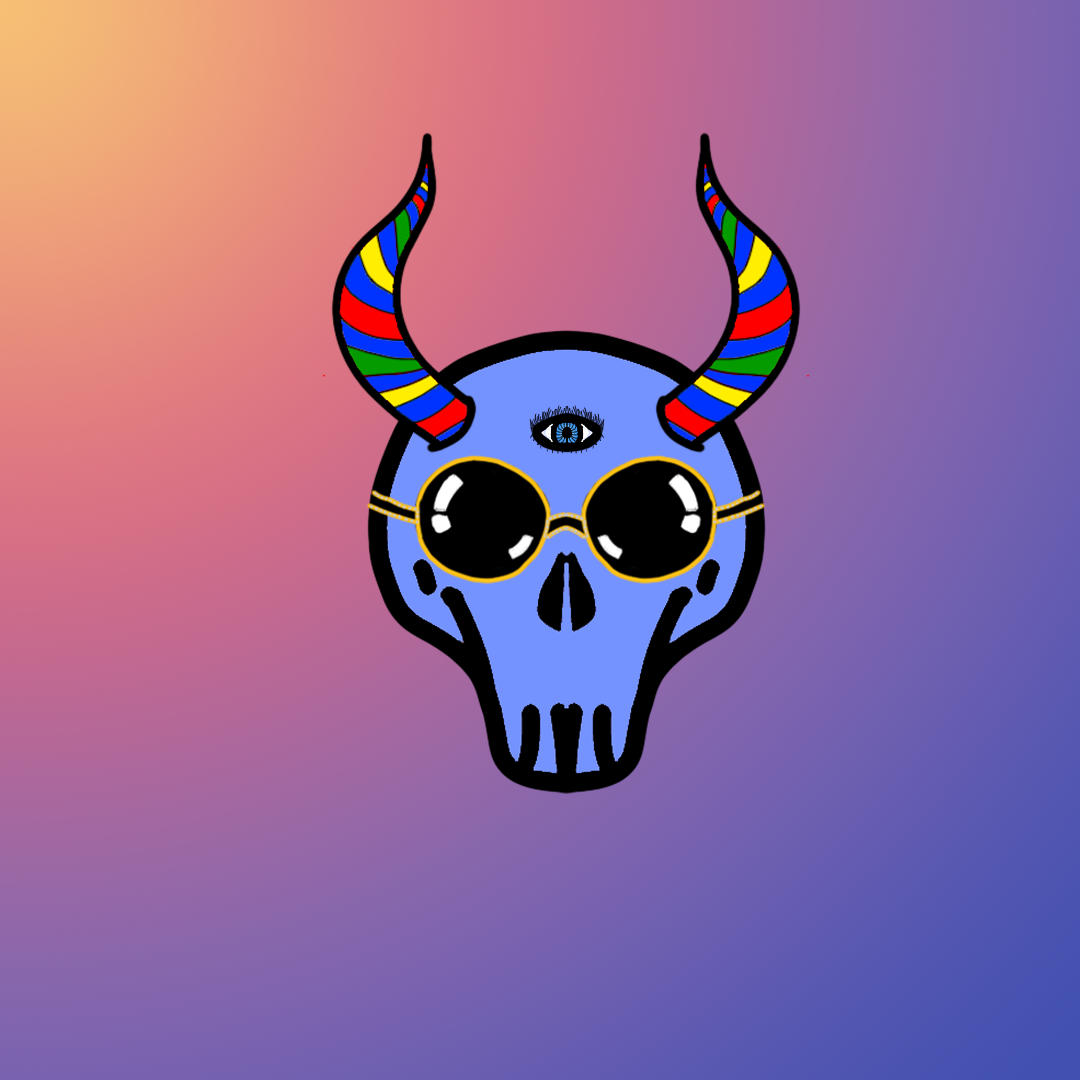 Chris: Additionally, what are the other benefits of holding the Stoner Crypto Club Access token?
Caden: By hodling a SCC Access card you're granted MANY exclusive benefits on top of being able to mint at a heavily discounted price of .03ETH each! We at StonerCryptoClub view our Access card holders as some of our earliest supporters and want to give back to the people who helped create who we are!
Here are just a few benefits of owning one of our Access Pass's…
Holding a pass grants Access to a Special "Pass Holder" Role & Section in our discord where our Alpha Calls and trading strategies are posted constantly!

You will receive VIP/Backstage tickets airdropped to your wallet for ALL of our events in real life as well as in the Metaverse. During these events we will have VIP sections and behind the scenes tours paired with special amenities provided for all of our Access Pass holders!

Holding this Pass Secures you a WL spot in ANY other project we release and greatly increases your chances at securing a WL spot for any Projects we Collab with in the future!

Physical Cards will be sent out to all Holders of the Access pass after the release of our Genesis SCC collection!

With a pass you gain Access to exclusive Airdrops, Raffles & LIMITED Merch only Available to Card Holders!

All profits from our Access pass sales go directly back into building our team and bringing the SCC Project to the eyes of the World! We've also written into our smart contract a 5% royalty fee on the resale value of the StonerCryptoClub Access Pass token. This 5% will allow us to fund special events and items for our holders throughout our community.

Benefits for owning an Access pass and a SCC NFT in general are Evergrowing, meaning we are always adding utilities and bringing our holders ways to Network, Grow and create passive income!
Chris: On a similar note, the holders also receive physical copies of the NFT. Please describe the physical uniqueness in greater detail for the interest of your potential investors.
Caden: Yes, all pass holders will receive a physical version of their Card shortly after the mint of our Genesis StonerCryptoClub collection, We are still working on solidifying the fine details of the physical cards but they will be made of metal and the size of a Credit/Debit card! We are currently working on finding the perfect manufacture that can sustain the quality we need for our cards!
Chris: Finally, what is your roadmap to the future? How do you plan to expand the scope and benefits for the investors?
Caden: Here at SCC we are always thinking about the future and what is in store for us as a whole. We have many exciting things planned for our community and Investors, like giving out Custom SCC smoking accessories to all people who mint our genesis collection and exclusive merch will be available for all Holders! On top of that we also have many exciting things planned after the release of our genesis collection. Shortly after our Mint, 3D models of everybody's NFTs will be airdropped out to current holders.
The SCC team has plans to spend upwards of 6 figures on digital land in the Metaverse of our community's choice to build "Croptopia" and we are currently planning our first IRL event in 2023! Check out more info about our genesis collection on our Socials!
We are totally transparent here at SCC. Unlike many projects who tend to have grandiose promises that they ultimately fail to fulfill, we want to be able to deliver before we make promises. We are here to change the game and SCC would like to make a habit of under promising and over delivering on everything we do! Once we complete our 1st roadmap, there will be lots to come in our STONEDMAP 2.0!!!!!