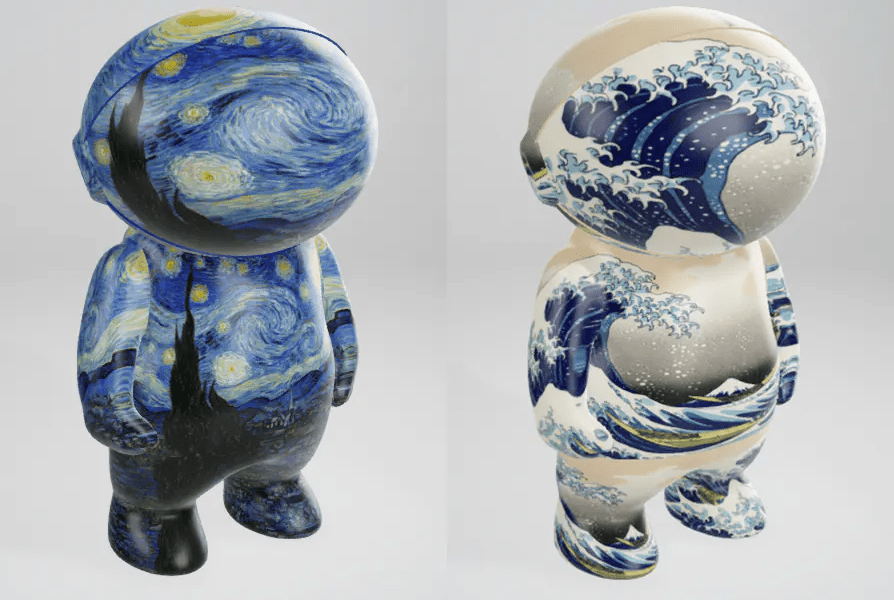 Holders get Exclusive Merchandise, Future Drops and Collaboration with Artists — Creator's Interview
Name: Jakeium
Position: Founder and artist at Denizen
Professional Background: Former digital artist at an animation production company. Former software engineer at a tech startup.
I'm Jakeium, founder and artist at Denizen. In my former life, I was a digital artist at an animation production company. Digital art is my passion but sadly the industry is known for its low pay and long hours. I moved on to learn coding and worked as a software engineer at a tech startup. We are excited to launch Denizen and show the world what we can bring to the table. Right now, the NFT space is plagued by cash grabs, rug pulls, and low quality projects. We are aiming to fix that.
Chris: The world of Denizens comprises earthlings being sent to Mars. What do these Denizens look like?
Jakeium: Denizen is an astronaut-themed collection of 9,999 unique NFTs on the Ethereum blockchain. Denizens are made up of hundreds of exciting 3D visual traits, including apes, cats, fishes, humans, aliens, costumes, and rare accessories.
We are inspired by designer toys, such as Kaws and Bearbricks, and wanted to create the metaverse's version of collectible vinyl figures that blend art and pop culture together. We felt that astronauts would be the best way to represent crypto culture because we crypto believers often talk about "hodling to the moon".
Chris: Chiefly, the Denizens are digital artworks of Astronauts. What are some of the rarest traits that one needs to look out for?
Jakeium: Every Denizen is unique. We prefer to let our users decide on the value of their Denizens rather than to impose a rarity score on them. Having said that, there are 6 key categories of traits: species, costumes, accessories, eyes, mouth, and skin.
Some traits are more rare than others. Some traits are so rare that they only appear in 1 NFT (also known as one-for-ones). For example, we pay tribute to famous works in the public domain in our one-for-ones, such as The Great Wave off Kanagawa and Starry Night.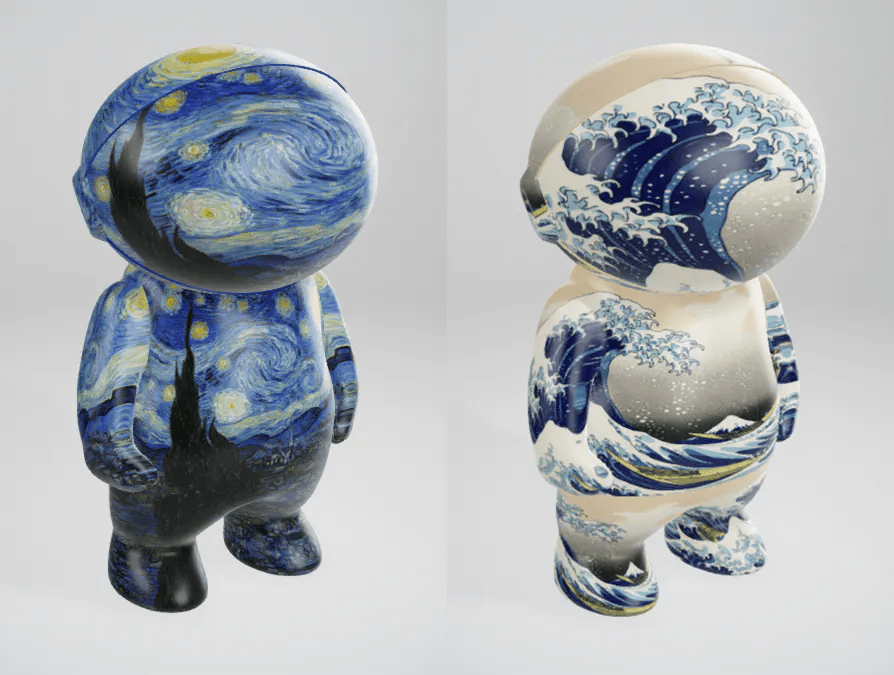 Chris: Consequently, what would be the price of each token? How much of the cost would account for gas?
Jakeium: Denizens can be minted on our official website in during the pre-sale and public sale. Whitelisted users can mint at a discounted pre-sale price of 0.08 ETH. Non-whitelisted users can mint at a public price of 0.10 ETH.
Some may feel that 0.1 ETH is a rather steep price. But keep in mind that owners can request for refund if they wish and the price of ETH has fallen in recent months.
We are using the ERC721A smart contract which allows users to mint at a cheaper gas cost. For example, minting 3 Denizens will only cost 80,948 gas instead of the usual 384,864 gas under the ERC721 contract. Assuming an ETH price of $3000 and gas price of 300 gwei, this translates to a transaction fee of $70.97 only instead of $243.31 under the ERC721 contract.
Chris: More importantly, when is the public minting date for the Denizen tokens? How many tokens will be released at the public sale?
Jakeium: Our pre-sale date and public sale date are tentatively set on 28th May and 29th May respectively. Total supply is 9,999. 200 tokens will be reserved for team and marketing. 2000 whitelisted users will be invited to pre-sale where they can mint up to a maximum of 5 tokens each. Public sale participants will be eligible for any remaining supply after pre-sale and can mint up to a maximum of 10 tokens each.
Chris: Similarly, what are the benefits of owning a Denizen token apart from it being a digital piece of art?
Jakeium: Owning a Denizen will give you access to the Denizen metaverse platform, exclusive merchandise, and future drops of NFT collections in collaboration with international artists.
Chris: You have this unique 100% refund guarantee scheme. What is it, and how does it work?
Jakeium: Our smart contract has a refund function that lets you refund 100% of mint price for 30 days after reveal, no questions asked. This guarantee is coded into our NFT contract, and hence it is immutable (cannot be changed) and permission-less.
For example, if a Denizen NFT is minted during pre-sale at a price of 0.08 ETH, the holder will be able to request a full refund of 0.08 ETH from the contract. If a Denizen NFT is minted during public sale at a price of 0.10 ETH, the holder will be able to request a full refund of 0.10 ETH from the contract.
Buyers can have more confidence in our project when they know that the floor price is guaranteed never to fall below mint price. We're offering this guarantee because we're confident you'll love your Denizens.
Chris: Finally, what are the future plans for the Denizen token? What does the roadmap look like for the next six months post public minting?
Jakeium: Owning a Denizen will give you access to Denizen platform, a browser-based metaverse platform where you can showcase your collection and mingle with our community.Holders would also get access to exclusive merchandise drops. Denizen platform offers a creative canvas for today's international artists, designers, and brands. We aim to collaborate with international artists and launch a Denizens x Artists collection under their artistic direction. Also, don't forget to join our Discord and Twitter. It is the best way to stay informed on news and announcements.