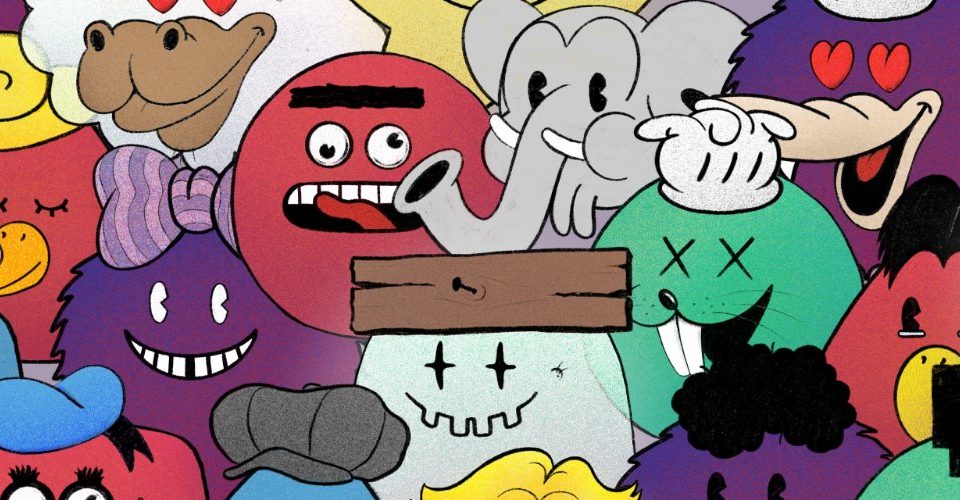 Investors will be First and Foremost Receiving an Incredible Combo of Music and Art — Creator's Interview
This time around we are talking to Raven — Marketing Executive of Moonlight Love Affair.
Professional Background: Brand Marketing and Business Management.
Chris: Moonlight Love Affair NFTs are more than just simple works of art. What is the central theme behind these tokens?
Raven: Moonlight Love Affair is a collection born from the music of Parov Stelar. Flowtys and Parov Stelar found synergy between the vibe of the music, and the style of which the art Flowtys finds it's roots. Every song has a generative Flowty dancing like Cab Calloway to the beat. The Cab Calloway dance was historically the first dance moves to be translated from video to cartoon in Betty Boop's Snow White in 1933, so we found it fitting to revive it for this project. All traits have been carefully drawn and animated by hand in 24 frames per character in the traditional 12 frames per second. All animation work has been done by lead artist and Flowtys co-founder DD himself, no external illustrators were ever hired to paint the Flowtys.
Chris: These NFTs have flowtys and music. What are the key traits of the tokens in art and the music?
Raven: Each character is unique in all his traits with varying rarities, adding to the rarity scale of the entire music + music video NFT. Each song consists of instruments and vocals recorded by real musicians as well as sound effects and fills. Depending on how rare the song is, it could include everything from basic instruments, up to super special and rare instruments and even Parov Stelar's own voice found in some of the rarest NFT's. Owners will be able to access the Flowty GIF as well as a dedicated profile picture of their MLA Flowty in the Flowtys Studio.
Chris: Moreover, how do the investors know about the rare traits? Do you have a rarity reference?
Raven: As with most collections there will be a rarity reference post-mint that we will share details of in the near future.
Chris: Specifically, what will be the price of each token of the Moonlight Love Affair NFT? How much will be the gas fee?
Raven: We have a system in place that rewards holders of Flowtys with cheaper mint pricing, and the ability to mint more. For the public sale though, it will be a fix price of 0.09 ETH and they will be able to mint up to 10 per transaction. It is always challenging to confirm an exact gas fee but we have of course optimised the contract as best we can to minimise the fees per transaction.

Chris: Nevertheless, what are the investor benefits when they buy a Moonlight Love Affair NFT?
Raven: Investors will be first and foremost receiving an incredible combo of music and art. Their song will be a unique one of a kind Parov Stelar generative piece, and they will have a fun Flowtys character dancing along. Holders of Moonlight Love Affair will be able to enjoy the base Flowtys utility already available to Flowtys holders, being access to the Flowtys+ cinema of public domain cartoons and movie classics, but also a special studio to download/access your NFT files, such as the individual instrumental tracks of the songs you own! On top of all that, 87 of the super rare NFTs in the collection will have utility via a "Golden Ticket" that allows them a free concert for themselves and a friend once per year, forever. This is also applicable to the 13 legendaries in the collection (which are special NFT versions of Parov Stelar's upcoming album), but the legendaries will also enable a meet and greet with Parov Stelar and band at each concert they attend!
Chris: So, what is the minting date for the Moonlight Love Affair tokens? How many tokens will be released on the minting date?
Raven: Presale will start on April 23rd at 6:00pm CET, and will run for 24 hours before we start the full public sale on April 24th at 6:00pm CET. The entire collection will have a supply limit of 10,000.
Chris: In the end, please help us understand your roadmap for the next 6 months.
Raven: Flowtys has always had a vision that is not that of a classic road map. The team follows creative freedom and passion to always be delivering, and many elements in existance at the moment were never on the 'road map' of the original collection. Shortly after the Moonlight Love Affair release, we will have staking of NFTs to earn our new $INK token, so best everyone keeps their eye out for those details! We also have a collaboration confirmed with famous figure company YouTooz, which is currently in sample production, for release later in 2022. There are additions to the Morphys companion collection, and many other projects already in the works for 2022. It's best everyone joins our Discord and Twitter to keep up to date, and also have an attempt at deciphering our 2022 teaser image "Voyage 2022".