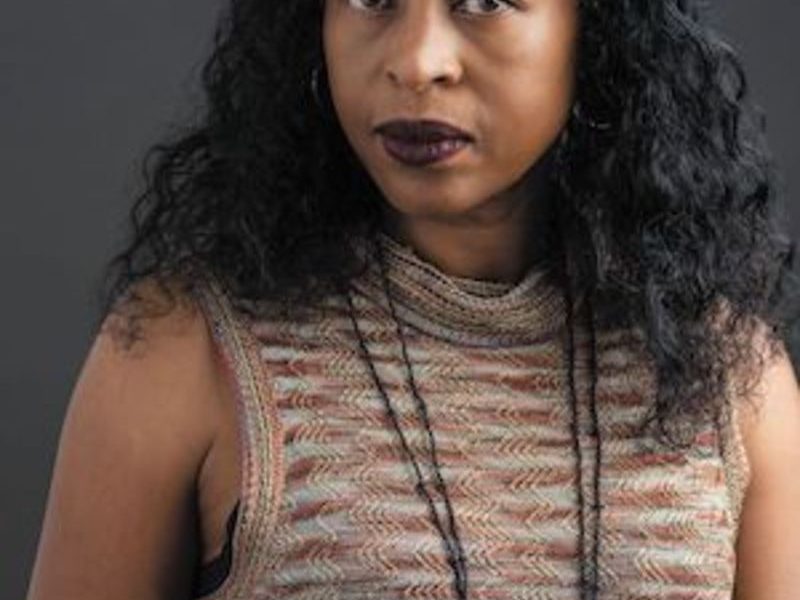 Ladee Hubbard: On Interconnecting Individual Stories
Ladee Hubbard is the author of The Rib King and The Talented Ribkins, which received the 2018 Ernest J. Gaines Award for Literary Excellence and the Hurston/Wright Legacy Award for Debut Fiction. Her writing has appeared in Guernica, The Times Literary Supplement, Copper Nickel and Callaloo.
Hubbard is a recipient of a Radcliffe Institute Fellowship, a Berlin Prize Fellowship, and a Rona Jaffe Foundation Writers' Award. She has also received fellowships from MacDowell, Art Omi, the Sacatar Foundation, the Sustainable Arts Foundation, Hedgebrook, and the Virginia Center for the Creative Arts. Born in Massachusetts and raised in the U.S. Virgin Islands and Florida, Ladee Hubbard currently lives in New Orleans. Find her on Instagram.
In this post, Ladee discusses how each story stands alone and is also part of a whole in her new short story collection, The Last Suspicious Holdout, her advice for other writers, and more!
Name: Ladee Hubbard
Literary agent: Ayesha Pande
Book title: The Last Suspicious Holdout
Publisher: Amistad
Release date: March 8, 2022
Genre/category: Literary Fiction/ Short story collection
Previous titles: The Talented Ribkins, The Rib King
Elevator pitch for the book: The Last Suspicious Holdout is a story collection set in a single black community in gulf coast Florida. Spanning a period from 1992- 2007 and featuring characters that appear in multiple stories, the book as a whole chronicles a community's transformation over time.
IndieBound | Bookshop | Amazon
[WD uses affiliate links.]
What prompted you to write this book?
Ultimately the book is probably inspired by my deep love for the community in which I was raised and, as I got older, my increased appreciation of the unique challenges faced by many within that community during the time when I was growing up.
How long did it take to go from idea to publication? And did the idea change during the process?
The first story in the collection was published in 2009. There is a story for each year that passes in the book and my original idea was to have stories that went from 1988 to 2007, but in part because the stories are all structured so differently, I realized that would have made the book too unwieldy—in terms of trying to shape the collection into a cohesive whole.
Were there any surprises or learning moments in the publishing process for this title?
Publishing was pretty smooth. Also pretty fast, as my previous book was published in January 2021 (a little more than a year ago).
Were there any surprises in the writing process for this book?
While the stories are interrelated, they are each very different—in terms of structure, content, and theme. While I began with a loose sense of an overarching narrative, I thought about each story as an independent piece. The writing of each one represented a unique process of discovery for me.
What do you hope readers will get out of your book?
A sense of the transformation of a community over time. An appreciation of some of the complex challenges that many people within that community faced during the specific time period covered by the book.
If you could share one piece of advice with other writers, what would it be?
Keep writing! Keep believing in the unique value of your own voice and know that there is a reader out there who wants and needs to hear what you have to say.