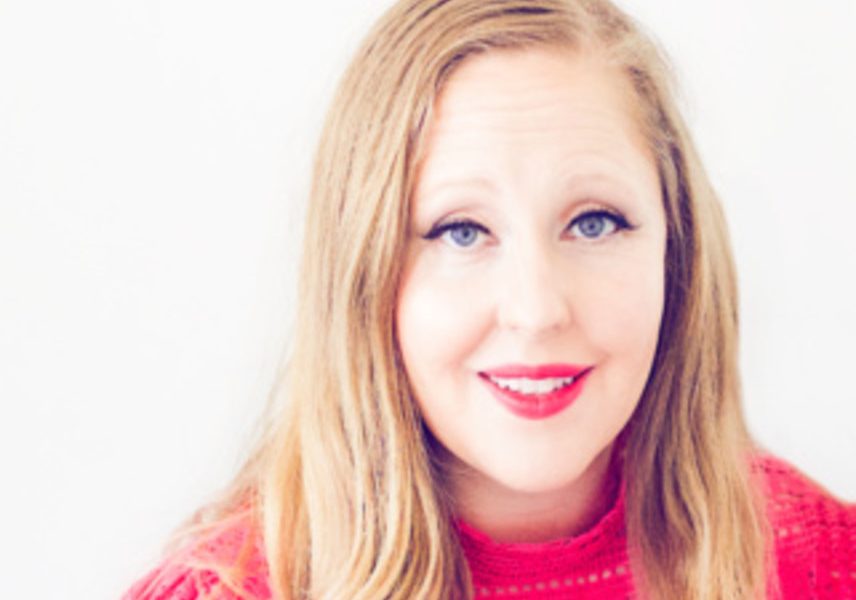 Libby Hubscher: On Revision Shifting Genre
Libby Hubscher is an author and scientist. She studied biology at Bowdoin College in Brunswick, Maine, and holds a Doctor of Philosophy in molecular toxicology from North Carolina State University. Her work has appeared online and in textbooks, scientific journals, and literary journals. Her short story "The Unwelcome Guest" was long-listed for the Wigleaf Top 50 in 2018. She lives in North Carolina with her husband, two young children, and a menagerie of pets. Find her on Twitter, Facebook, and Instagram.
In this post, Libby discusses writing between genres for her new contemporary romance novel, If You Ask Me, how she had to learn to quiet the critics, and more!
Name: Libby Hubscher
Literary agent: Sharon Pelletier at Dystel, Goderich & Bourrett
Book title: If You Ask Me
Publisher: Berkley
Release date: March 8, 2022
Genre/category: Contemporary Romance/Women's Fiction
Previous titles: Meet Me in Paradise
Elevator pitch for the book: When North Carolina's most beloved advice columnist discovers her husband's infidelity, she goes rogue. She burns her husband's belongings in the street and doles out tough truths in her column, finding a loving firefighter and herself in the process.
IndieBound | Bookshop | Amazon
[WD uses affiliate links.]
What prompted you to write this book?
Most of my ideas start with a "what if" question and a scene. In the case of If You Ask Me, I was interested in what would happen if an advice columnist's picture-perfect life implodes. Then I envisioned a scene in which a woman who is burning her husband's prized possessions in a bonfire in the middle of a cul-de-sac meets a firefighter and something sparks between them.
How long did it take to go from idea to publication? And did the idea change during the process?
I wrote If You Ask Me on proposal as part of a two-book deal with Berkley. I pitched the idea pretty soon after my original book deal for Meet Me in Paradise in September of 2019 and started writing it that winter. In general, my books take me about six months to draft and I do a couple of rounds of revision with my editor.
The final form of the idea is similar to the initial pitch. Most of my stories are relatively close to fully formed when I start, and I draft in a very complete way, so my books don't change too substantially from the first to final version. The biggest difference was in the romantic arc, which became more central and evolved from a fling to something that built more slowly.
Were there any surprises or learning moments in the publishing process for this title?
For this book, it definitely shifted from more women's fiction to romance during the revision process. I tend to write along the line between genres and originally, I spent a lot of time reflecting on the marriage that the main character had lost and her grief. But as the story evolved, it began to feel too rooted in the main character's past.
Removing some of those elements created the space to develop her relationship and the other elements that were needed for her future. That meant getting to write a new date scene that ended up being one of my favorites.
Were there any surprises in the writing process for this book?
I think the biggest surprise was how challenging it would be to write once I was aware of reviews of my first book. Both positive and negative opinions were very hard to block out. It's a very dramatic change from writing a book that hasn't sold, where you're writing just for yourself. I needed to learn to find the quiet I needed again.
What do you hope readers will get out of your book?
For me, this book was primarily about learning that we can be flawed and still be worthy of love and that hiding ourselves, whether it's staying quiet when we should be speaking up or holding in our hurt so no one sees our vulnerability, actually prevents us from fully experiencing the love and support we deserve. I wanted readers to feel hopeful, that even if they're hurting or struggling, that good things can happen to them.
If you could share one piece of advice with other writers, what would it be?
Never ever give up. Writing is an iterative process that demands a massive amount of persistence and patience. It's rife with waiting and rejection and criticism and disappointment at times, but if you're willing to do the work, take the input that can help you grow and improve, and return to the page when things get hard, then there's joy in it too.