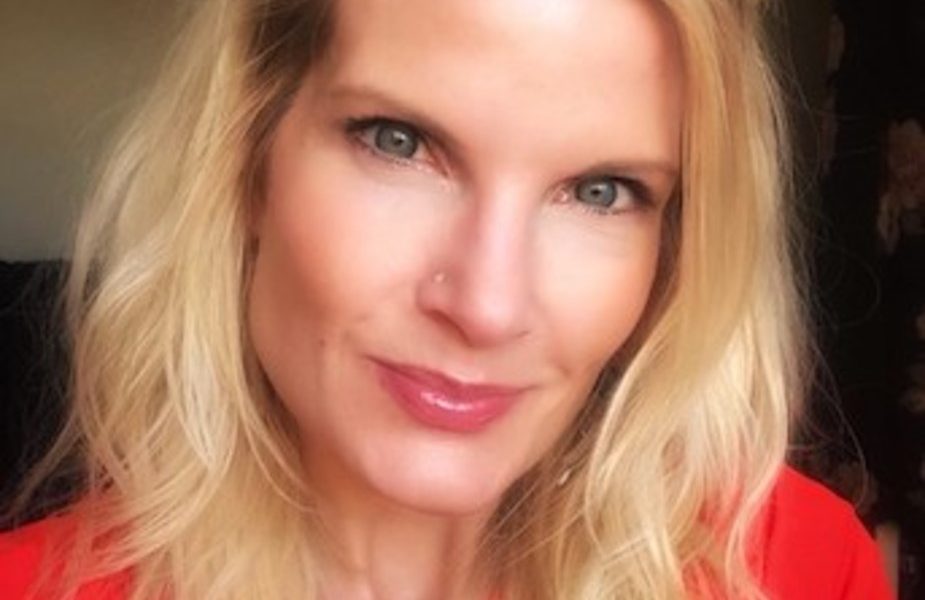 Liisa Jorgensen: On Inspiring and Challenging Readers
Liisa Jorgensen has worked as a writer and story editor on a diverse variety of film and television productions for Myth Merchant Films for over 20 years. She believes in the power of story and its ability to help audiences transform and become better humans. She is especially interested in ending the stigmas associated with mental illness and disorders, as well as highlighting those who serve a greater good and live for something other than themselves. She lives in Edmonton, Alberta, Canada. Find her on Twitter, Facebook, and Instagram.
In this post, Liisa discusses tackling a new perspective in her new nonfiction book, Far Side of the Moon, the biggest surprises in the publishing experience, and more!
Name: Liisa Jorgensen
Book title: Far Side of the Moon
Publisher: Chicago Review Press
Release date: December 7, 2021
Genre/category: Nonfiction, Biography, Romance, Relationship, History
Elevator pitch for the book: Far Side of the Moon is the untold true story of the lives of Frank and Susan Borman. One was a famous astronaut who saved the Apollo lunar program, and the other was a true warrior. This real-life love story is far from a fairy-tale, but a beautiful example of what happens when two people choose every day to make their relationship work.
IndieBound | Bookshop | Amazon
[WD uses affiliate links.]
What prompted you to write this book?
I have worked as a story editor and production manager for an Emmy-award-winning film company for the last 20 years. We are always looking for unbelievable nonfiction stories, and I felt on a gut level that I found that when I came across Frank and Susan's beautiful story. There have been many books written about the Apollo space program, but not through the eyes of the women and children that were experiencing it in a different way. I wanted to be the one to do that.
How long did it take to go from idea to publication? And did the idea change during the process?
The process from idea to publication took two years. I had to get Frank and Susan's support to begin with, and when I got the green light on that I dove into the research. Because of that relationship and the doors that it opened, I was able to interview and speak candidly with the astronaut wives that are still with us. It was a privilege to talk to these amazing women. The idea never changed. I knew the story I wanted to tell, and my publisher supported it.
Were there any surprises or learning moments in the publishing process for this title?
Find a mentor who has been through this process. Most writers are so overjoyed at finally getting published that they don't ask enough questions. How is your publisher going to support you once the book is launched? What is your preferred way of promoting your book (social media, podcasts, TV media)? Are you comfortable with being interviewed on camera? Do you have any media experience or training?
Were there any surprises in the writing process for this book?
I realized early on that you need a support system of people that will help talk you off a ledge when you think that everything you've written is garbage and you are wallowing in self-doubt. I was very fortunate to have that.
I also learned to be open to constructive criticism and to accept being wrong about anything that didn't serve the story even if I was attached to it…BUT to also go with my gut as opposed to just listening to someone's opinion on how they would do it. I understood early on that having a strong sense of the story I wanted to tell kept me from second guessing myself.
What do you hope readers will get out of your book?
My hope is that the reader will be both inspired and challenged. I think that this story is extremely relatable but also has some uncomfortable themes that we can all connect with.
If you could share one piece of advice with other writers, what would it be?
Good writing is good storytelling conveyed in a way that is relevant to a variety of readers. I feel the most challenging part of writing is to find a story that will both inspire and help us become better humans. I also believe that a personal connection to what you are writing will keep you moving through the blocks, and those moments you just want to quit.