Moving Mainstream: How Big Brands Are Using NFTs
There remains a healthy dose of skepticism among the general public regarding NFTs and the wider world of blockchain. Despite these reservations, numerous organizations in sectors ranging from the entertainment industry and the sports world to cultural institutions like museums are exploring the ways in which NFTs can complement their business models and overall missions.
The world's largest and most recognizable brands are no exception to this and have begun testing the waters to see how they can make waves in the space while also keeping their names and products relevant – all while doing a bit of social good along the way.
While these projects could be derided simply as efforts to improve brand optics, we've seen some undeniably compelling NFT launches and acquisitions from big corporate names take place in recent months. Here's a breakdown of a few of those NFT projects.
The Grammys team up with ThankYouX and OneOfNFT
On March 30th, The Recording Academy released an exclusive NFT drop to commemorate the upcoming 64th annual Grammy Awards Show. The drop includes some fantastically-animated 3D renderings of the Grammy award itself featuring designs by painter and sculptor ThankYouX, two-time Emmy-award-winning director and animator Emonee LaRussa, and 3D animator Andre Oshea.
The NFTs are available for auction in three different categories. The first includes 51 "platinum" NFTs in five editions each and 11 "diamond" NFTs in three editions each. NFT holders will be invited to exclusive VIP events during the upcoming Grammy weekend.
The partnership has also released a single-edition "Oneof One" NFT at auction that comes with a pair of VIP tickets and airfare to next year's award show. Significantly, this collaboration will extend through to the 66th annual Grammys in 2024. The Recording Academy decided to mint the NFTs on the OneOf platform as it's built on Tezos, a blockchain that is growing in popularity in part due to its low carbon footprint in comparison to larger chains like Ethereum.
The drop is a fun example of a major brand using NFTs to not only display the talents of visual artists but to reinvigorate an awards show scene that has, erm, taken a hit in recent years.
Lamborghini's space-themed NFTs
You may have heard that artist Shl0ms blew up a Lamborghini and turned it into NFT art earlier this year, but the famous car company itself has also started making NFTs its their own.
In January, Lamborghini dropped a series of five obscenely gorgeous images of a Lamborghini Ultimae launching into space above the Earth. The images, designed by Swiss artist Fabian Oefner, include depictions of 1,500 actual car parts trailing behind the vehicle, each captured by the artist and arranged carefully into the artificial compositions. The curvature of the Earth is also visible in the images and is the composite result of photos obtained by outfitting a weather balloon with a camera. All told, the five images took more than two months to create.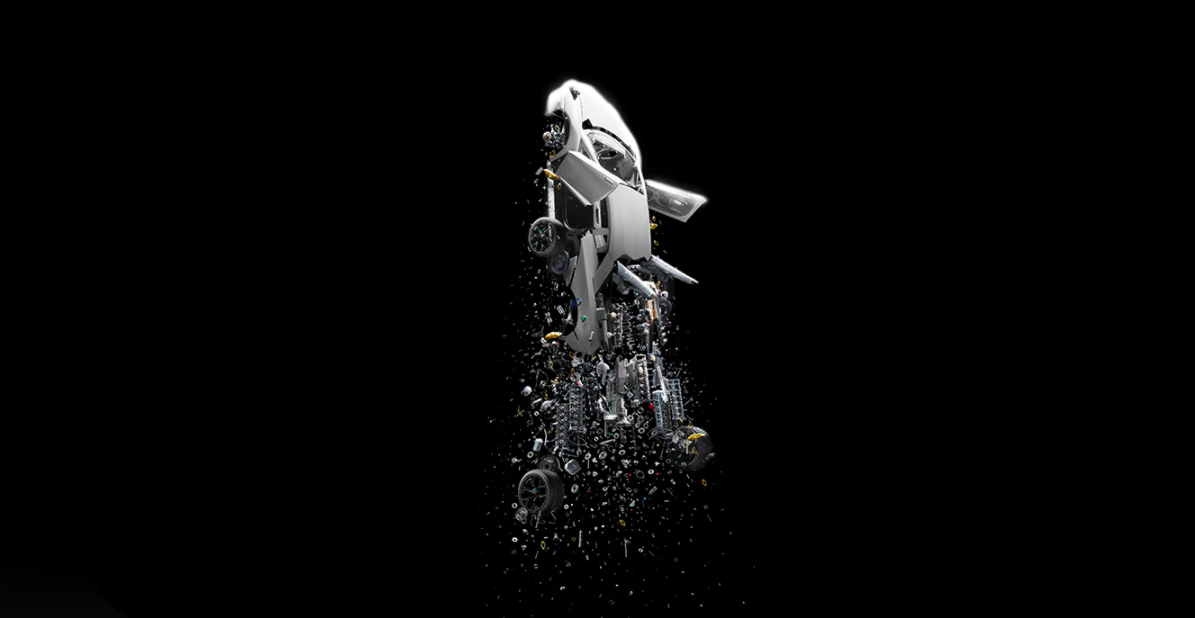 The space theme is no accident. The unique story behind the NFT drop begins in 2019 when Lamborghini sent a sample of an advanced piece of carbon fiber material to the International Space Station as part of a joint research project with the ISS.
Lamborghini split the material into five pieces upon its return from the station, surrounded each piece in an aluminum block, and designated them as part of what it calls the "Space Key." The five pieces of carbon fiber include a QR code engraved on the back that grants the user access to one of the five exclusive NFT pieces. Bidding on the pieces took place over the span of a few days in February, with all five images selling for a total of just under $660,000.
Visa buys a CryptoPunk
CryptoPunks are among the most valuable digital assets in the NFT world. The 10,000 24×24 unique pixel art images, each of which can display a set of 87 unique characteristics, range in price from a few hundred thousand dollars to upwards of $7.5 million.
Back in August of 2021, Visa decided to get in on the NFT game by purchasing CryptoPunk #7610 for nearly $150,000. That purchase was guided by top NFT collector GMoney, and some say the move represented a significant shift in how mainstream these assets are now perceived.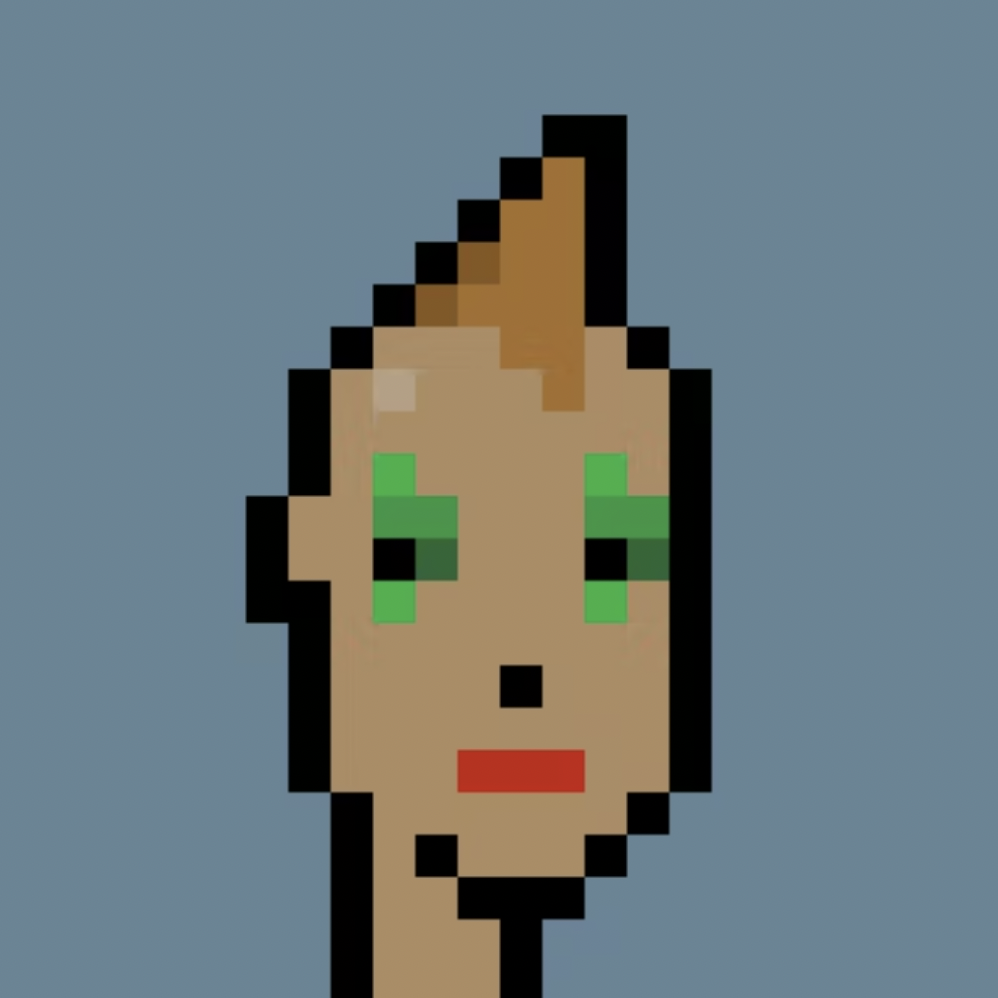 Of course, $150,000 isn't a huge risk for one of the most valuable financial services institutions in the world, but that's hardly the point. In a press release, Visa's resident crypto and NFT expert Guy Sheffield said that the purchase was mainly to help the company gain "firsthand understanding of the infrastructure requirements for a global brand to purchase, store, and leverage an NFT," explaining that they are now "better positioned to help our partners navigate the process."
Coca-Cola sells NFTs for charity
Arguably one of the biggest and most successful brands of all time, Coca-Cola announced last summer that they'd be minting and selling a single group of four NFT collectibles as a part of a charity auction for International Friendship Day.
The NFT "loot box" included reinvented digital versions of iconic Coca-Cola assets like a vintage cooler and a bubble jacket (to be worn in the 3D virtual reality program Decentraland), a sound visualizer that illustrates the sound of the drink being poured over ice, and a friendship card that reimagines the original 1948 artwork used for Coca-Cola trading cards from the 90s.
The auction of the NFT bundle took place on OpenSea last August and sold for over $575,000, the entirety of which went to Special Olympics International. The winning bidder also received an in-real-life retro Coca-Cola SMEG FAB28 refrigerator. The four individual collectibles are now available for secondary sales.
While it might be easy to criticize these corporate-level NFT explorations as mere publicity stunts, it's still nice to see companies commissioning artists, donating to charities, and encouraging a wider embrace of NFTs in general.
Nike buys RTFKT
In December 2021, Nike became the first global brand to purchase an NFT studio when it bought RTFKT, a popular digital fashion-collectible company founded in 2020 by Benoit Pagatto. As the primary collectibles RTFKT offers are digital sneakers, the company became a well-known pioneer in the NFT space after developing several successful NFT sneaker-project partnerships with brands like Atari and CryptoPunks, as well as a physical crossover sneaker project with FEWOCiOUS. 
Nike had previously dipped its toes into the metaverse in November 2021 with Nikeland, its Roblox collaboration, but the acquisition of RTFKT signaled a sea-change in the way companies approach Web3. Nike clearly aims to be an innovator in the space rather than wait for other brands to lead the way.
In February 2022, Nike and RTFKT airdropped their premier NFT to existing holders of Clone X NFTs, RTFKT's December 2021 collaboration with Takashi Murakami. The way Nike has gotten involved in the NFT ecosystem could prove to be quite smart, as the company appears to be focusing on ways to foster longevity in both the utility of their NFTs and in the RTFKT community overall. So far, their approach has been a successful one.
Adidas and Prada release joint NFT project
Adidas is no stranger to the NFT world. Back in December 2021, the company announced its first NFT collection — a collaboration with Bored Ape Yacht Club, GMoney, and Pixel Vault. Titled, "Into the Metaverse," the collection — which grants collectors access to physical wearables and other digital utilities — net the company $23.4 million in a single afternoon. 
Pushing further into the NFT ecosystem in January 2022, Adidas Originals and Prada teamed up to announce an NFT project that features user-generated art. Collectors submitted photographs using a filter developed by digital artist Zach Lieberman to provide the materials needed for the unique NFTs. 1,000 of the available 3,000 spots for NFT participation were reserved for owners of NFTs from Adidas' "Into the Metaverse" drop. The 3,000 submitted photos were then compiled by Lieberman to form a single artwork, entitled "Adidas for Prada re-source" that sold for 30 ETH. Overall, Adidas' first experience with Web3 was a highly-lucrative one.
TIME Magazine creates TIMEPieces
Media companies are also finding ways to interact with NFT communities. Rather than simply releasing a collection of NFTs, Time Magazine chose to focus more on the community-based ethos of web3 and established TIMEPieces, an initiative that brings together and showcases artists from around the world. "The Genesis Collection," its first, launched in September 2021 and contained art from 40 NFT community members. Its second collection, "Long Neckie Women of the Year," featured artist Nyla Hayes, TIMEPieces' first artist-in-residence.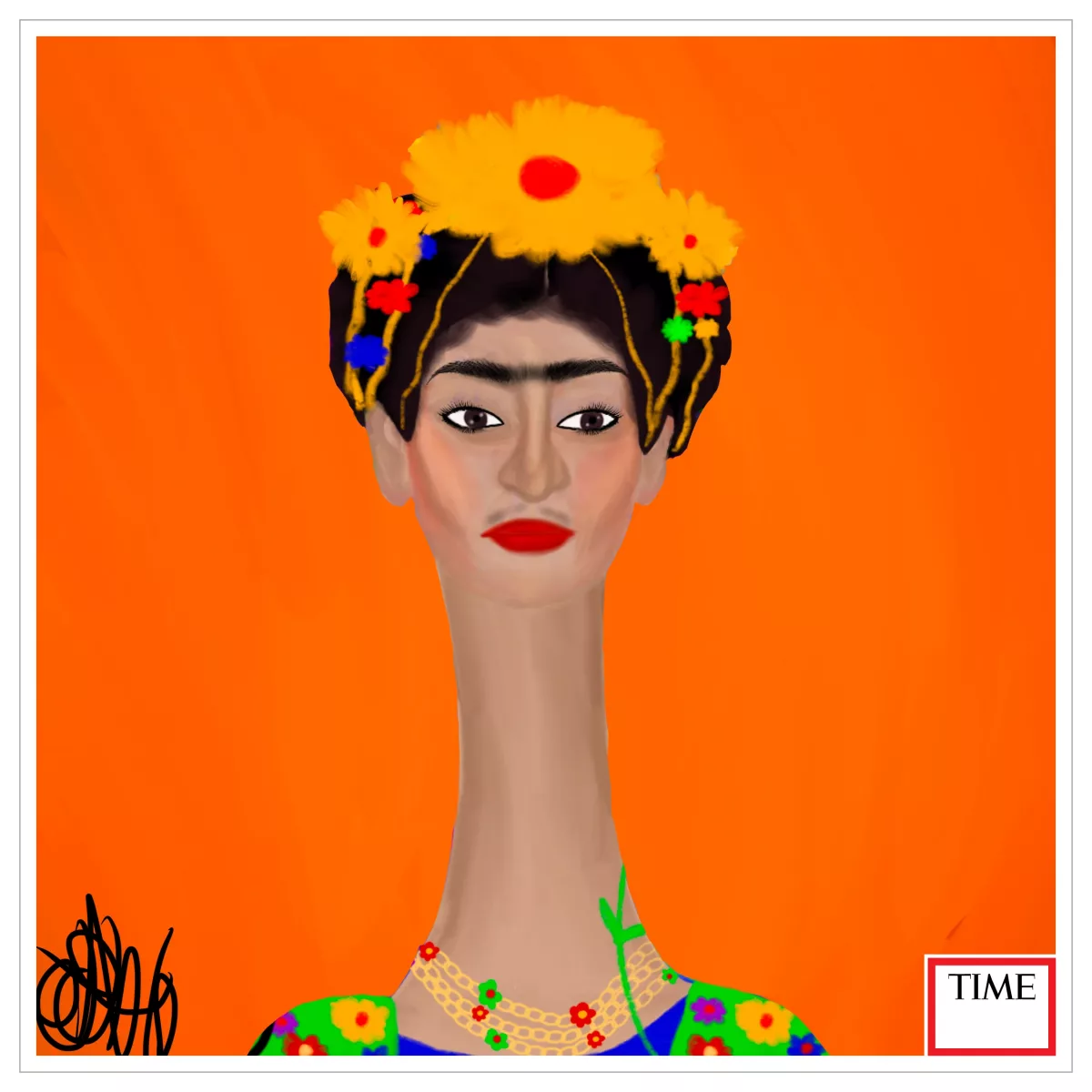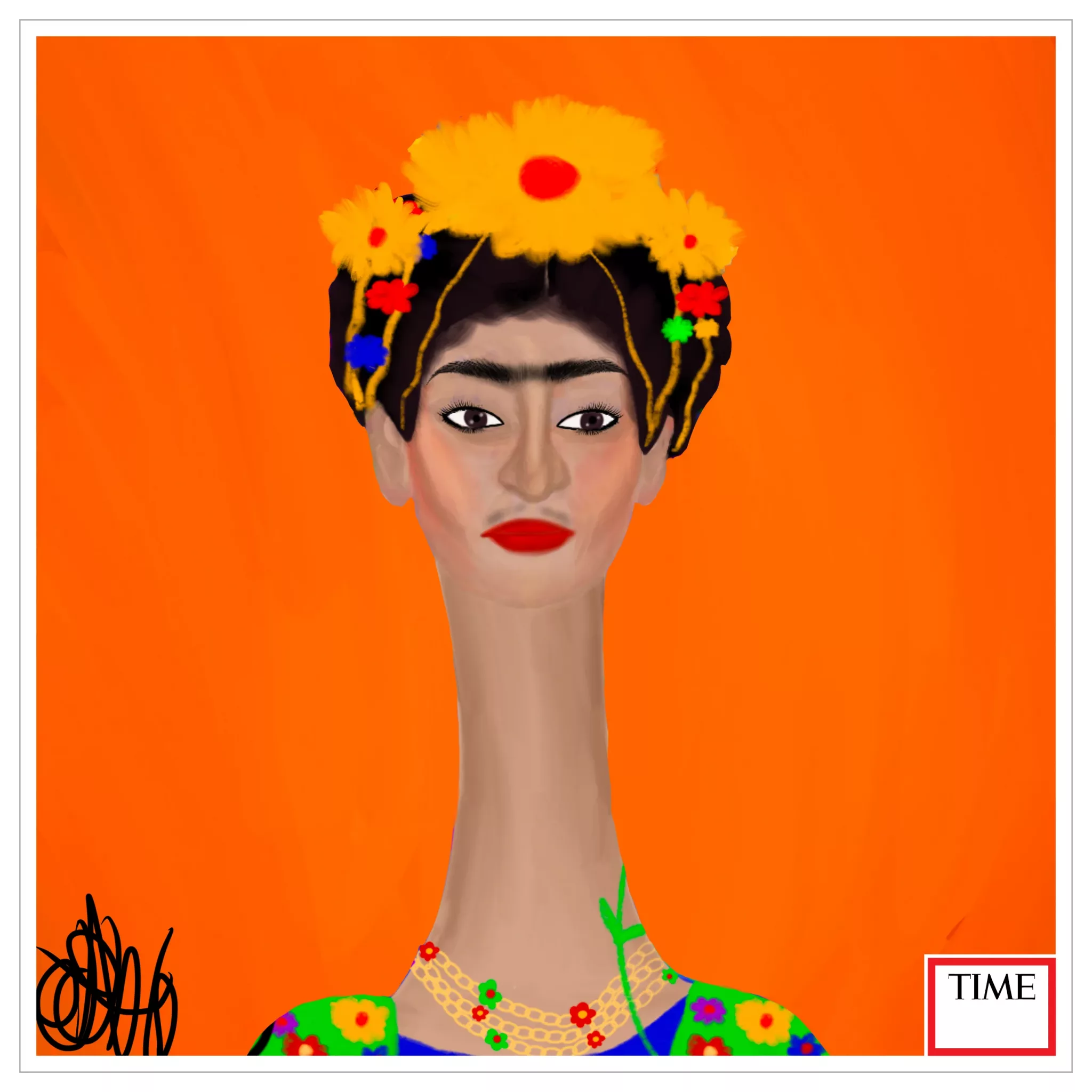 TIMEPieces' other collections include "Slices of Time," art inspired by the magazine's nearly 100-year run; "Inspiration," which showcases more work from artists included in the initiative's genesis drop; and "The Beatclub Collection," a collaboration with Timbaland which features NFT music videos with a unique beat crafted by the music producer. 
The development of the initiative is an encouraging thing to see from one of the world's most recognizable media brands. It gives collectors the chance to purchase work from a diverse group of artists curated by Time's creative director, D.W. Pine, and further support the community. Baeige, FVCKRENDER, Olive Allen, and more familiar names are all a part of the initiative.
The post Moving Mainstream: How Big Brands Are Using NFTs appeared first on nft now.