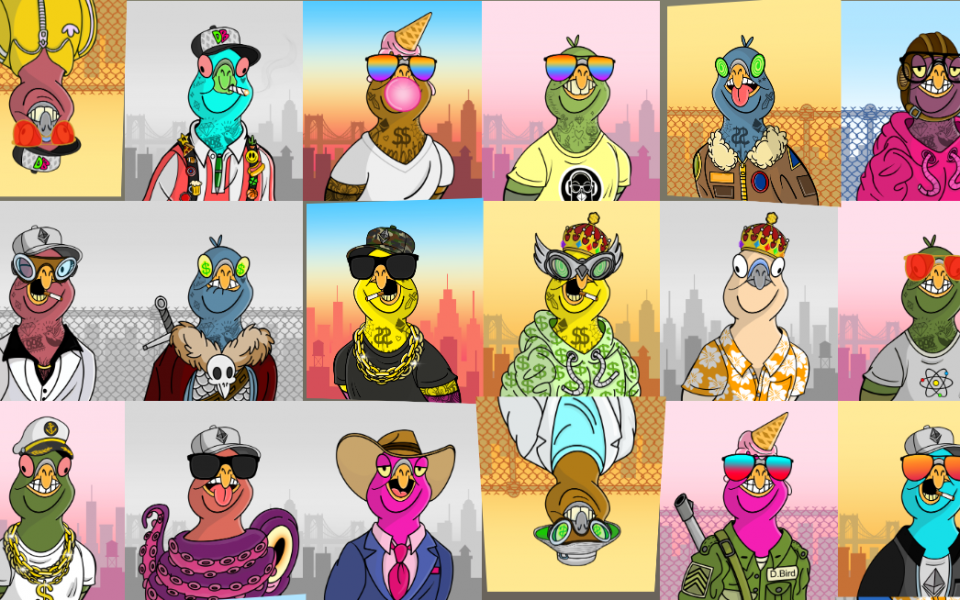 Owning a Dumpster Bird NFT is an Investment on Many Levels — Creator's Interview
Hello community! Today's guest is Foffej — Artist of Dumpster Birds NFT.
Chris: Dumpster Birds are hand-drawn digital artwork creations that represent pigeons of New York. It is unique yet intriguing! Why did you pick pigeons for your NFT project?
Foffej: Our team is based in New York, and we wanted to choose an animal that really represents NYC so it felt fitting we chose the pigeon. NYC is a rough place to survive as a bird and they're known for eating whatever scraps of food they can find especially near trash cans. Hence the name "Dumpster Birds" which felt really fitting for our NFT.
Chris: Each Dumpster Bird is a key to a host of facilities like events and giveaways. What are the key benefits of owning a Dumpster Bird token?
Foffej: There are lots of interesting traits in our 10K collection that make them unique just as pieces of artwork with full IP rights to each holder. However, owning a Dumpster Bird NFT is an investment on many levels. You are buying into a membership with benefits that will increase over time. We are constantly looking for collaborations with other projects to expand on the utilities feature and even have been researching ways to give our holders digital access to the metaverse.
Chris: The pigeons are taking over the Metaverse. Specifically, how many tokens will be released in the first public mint? Do you have plans to bring other collections as well?
Foffej: Currently we have a full 10K collection that will be available for the public beginning on 6/21 for a limited release. We also have plans to release a Special Edition series that would be an extremely rare collection. Not to mention the Dumpster Squab! Only holders of (2) or more DB NFTs can unlock a baby Dumpster Bird NFT after much of the collection has sold out.
Chris: Speaking of minting, how will the tokens be made available for purchase? What will be the process of minting a Dumpster Bird?
Foffej: Our collection is sold exclusively on DumpsterBirds.com by connecting your Meta-Mask wallet to our website. Each NFT is stored as ERC-721 tokens on the Ethereum blockchain.
Chris: Minting of the tokens would reveal the traits with a random selection. What are some of the rare traits? How will the investors identify the rarities?
Foffej: Our rarest traits are: Color-Broken TV, Beak-Vendumb, Hat-Indian Head, Outfits-Joker Suit, Marty J Bird, Medieval Bird, OctArm and all our Golden Birds. After full mint, we will release a rarity tool for investors.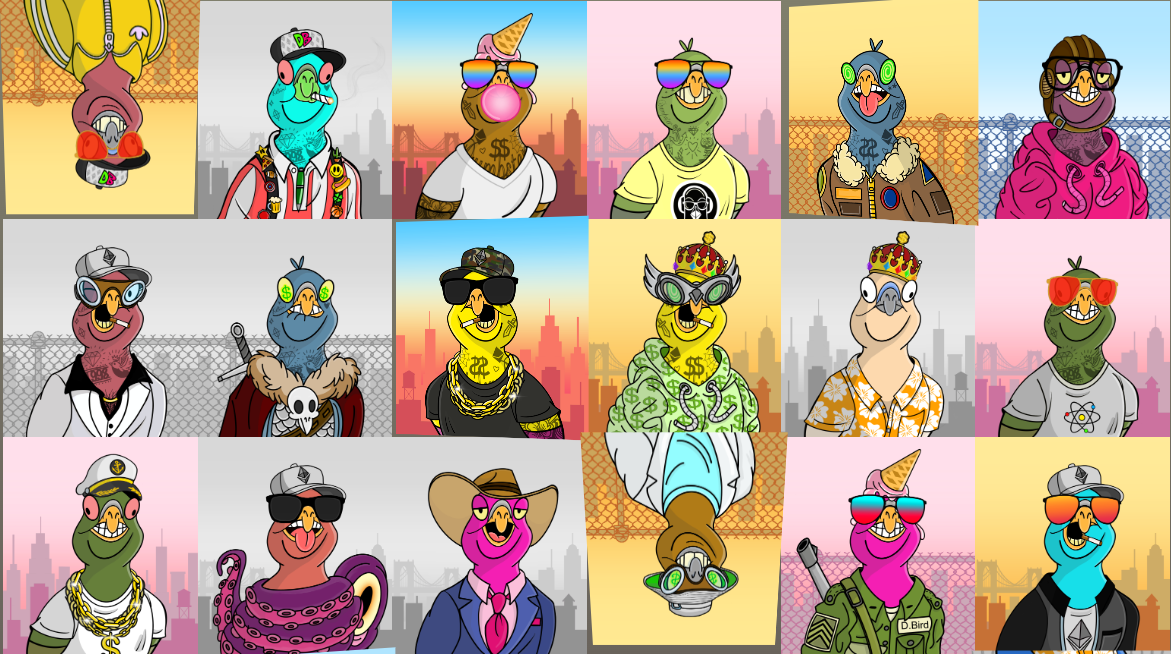 Chris: More importantly, what would be the price of each Dumpster Bird token? How much will be the minting cost?
Foffej: Our current mint price as of 6/21/22 is 0.075 ETH so grab one while gas is low and they're still available!
Also, don't forget to join our Discord and Twitter. It is the best way to stay informed on news and announcements.