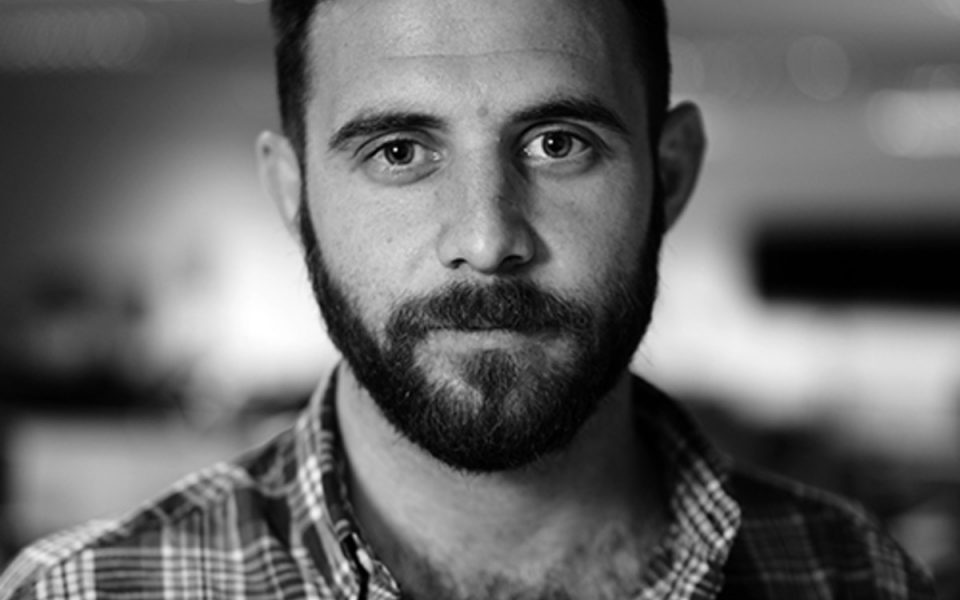 Patrick Strickland: On the Importance of Empathy in Writing Nonfiction
Patrick Strickland is a journalist and author from Texas who has reported from some 15 countries across Europe, the Middle East, and North America. His reportage has appeared in The New York Review of Books, The Nation, The New Republic, Politico, The Guardian, Vice, In These Times, and elsewhere. He is the author of Alerta! Alerta! Follow him on Twitter.
In this post, Patrick discusses how the pandemic altered the way he did research for his new nonfiction book, The Marauders: Standing Up to Vigilantes in the American Borderlands, the jobs he took in the midst of the shutdowns, and more!
Name: Patrick Strickland
Book title: The Marauders: Standing Up to Vigilantes in the American Borderlands
Publisher: Melville House
Release date: February 22, 2022
Genre/category: Nonfiction/Politics/Current Affairs
Previous titles: Alerta! Alerta! Snapshots of Europe's Anti-Fascist Struggle
Elevator pitch for the book: The Marauders tells the story of how anti-migrant vigilantes flooded southern Arizona communities, and how normal people banded together to push back against them.
IndieBound | Bookshop | Amazon
[WD uses affiliate links.]
What prompted you to write this book?
I started out reporting in the Middle East, where displacement and borders were regular issues I worked on. When the number of refugees and migrants reaching Europe spiked wildly in 2015, I followed many people along the refugee trail. Later, I wanted to understand how borders and migration interacted with radical far-right groups, and when I started reporting on militias and armed vigilantes in southern Arizona, there was no better example.
How long did it take to go from idea to publication? And did the idea change during the process?
This book took around three years from start until publication. At first, the idea was to write a magazine-length article, but the more I traveled to southern Arizona and the more I learned about how many vigilante groups had shown up in the area over the years, the more I understood that it needed to be a book-length project.
On top of that, the scope of the research and reporting had to change owing to the pandemic. It became more difficult to travel, and worse still, the last nine or so months of the book writing and researching portion came at a time before the COVID-19 vaccine was available.
That said, I had to travel selectively and carefully, and couldn't risk visiting some areas.
Were there any surprises or learning moments in the publishing process for this title?
In the publishing process, the biggest surprise was the Omicron variant. We had originally hoped the book would go to press on January 25, 2022, but once Omicron hit, that date had to be pushed back to February 22, 2022.
Two years had already passed since the pandemic had started upending everyone's lives, and it was certainly a surprise that it would pop back up and say, "No, I'm not quite done with y'all yet."
Were there any surprises in the writing process for this book?
The book writing process was a difficult one. At one point, I had so much trouble finding journalism work that I switched to mowing lawns and cutting trees to get by. It was a bit of a surprise given that I had consistently worked as a reporter for around a decade already, and here I was writing my second book, but the industry had dried up.
It made it difficult to work on the book at times—mowing lawns and cutting limbs 12 hours a day leaves you depleted.
What do you hope readers will get out of your book?
More than anything, I hope readers will find a hopeful message. Everyday people can stand up and deliver a powerful message against far-right, anti-migrant vigilantes, and that means something.
You don't have to be a seasoned organizer or a longtime activist to do that, and if there's something I hope the book shows, it's that, albeit to different degrees, anti-migrant vigilantes and border conspiracy theorists put us all at risk.
If you could share one piece of advice with other writers, what would it be?
If you're at all able to avoid it, don't have a pandemic hit during the middle of your book-writing process. Beyond that, if you're writing a nonfiction book and telling people's stories, do your best to always listen with an empathetic ear.