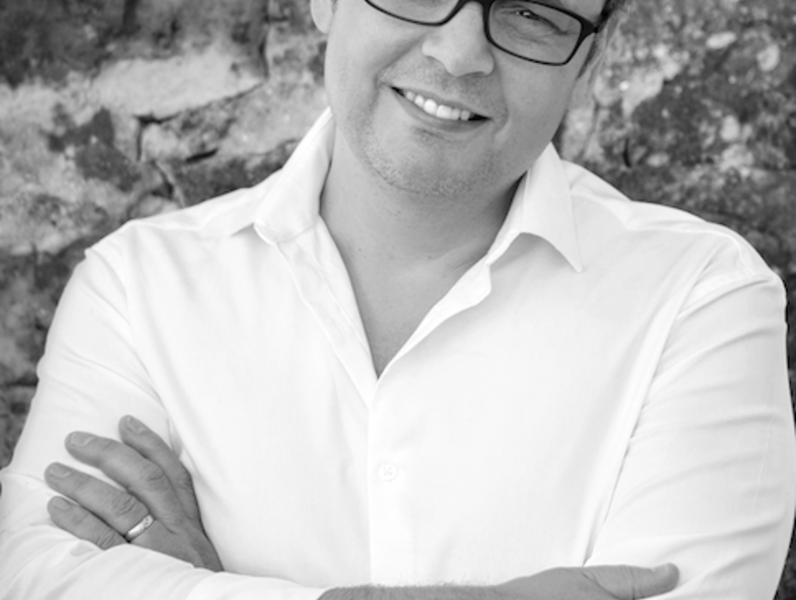 Rio Youers: On California Calling
Rio Youers is the critically acclaimed author of Lola on Fire, Westlake Soul, and Halcyon. His 2017 thriller, The Forgotten Girl, was a finalist for the Arthur Ellis Award for Best Crime Novel. He is the writer of Sleeping Beauties, a comic book series based on the bestselling novel by Stephen King and Owen King. Rio lives in Ontario, Canada, with his wife and their two children. Find him on Twitter and Instagram.
In this post, Rio discusses discusses exploring new settings for his new thriller, No Second Chances, the support he feels from his publishing team, and more!
Name: Rio Youers
Literary agent: Howard Morhaim
Book title: No Second Chances
Publisher: William Morrow
Expected release date: February 22, 2022
Genre/category: Thriller
Previous titles: The Forgotten Girl and Halcyon (both by St. Martin's Press); Lola on Fire (William Morrow)
Elevator pitch for the book: Luke Kingsley, a disgraced actor, is looking for his wife, who everybody believes he killed. Kitty Rae, spirited and ambitious, is hoping for her big break in Hollywood. Both get more than they bargained for when they land on the wrong side of Johan Fly—a deranged drug dealer with a bad temper and a sharp ax.
IndieBound | Bookshop | Amazon
[WD uses affiliate links.]
What prompted you to write this book?
Luke and Kitty—my protagonists—had been living in my head for a couple of years. I knew that Luke was a washed-up actor, and that Kitty had dreams of Hollywood stardom, but other than that, I didn't know too much about them, and they certainly didn't have a story to tell. It was only when Johan Fly—my antagonist—arrived on the scene that the pieces started to come together.
At the same time, I'd been thinking about fame and how we perceive it, how it can be a blessing and a curse. Suddenly, those story pieces started to smoke—to catch fire—and that was when I knew there was a novel waiting to be written.
Also, I was excited at the prospect of setting a novel in California. All of my previous books are set where palm trees don't grow, so it all seemed very new and exotic to me. The challenge this presented—writing outside my comfort zone—was another accelerant.
How long did it take to go from idea to publication? And did the idea change during the process?
Once I had a workable idea—the framework of a story—I pitched it to my editor at William Morrow. This was in the fall of 2019. Publication date is February 22, 2022. So, two and half years, give or take … which doesn't include the prolonged period of time that Luke and Kitty were sitting in my head, waiting for a place to land.
The core idea didn't change, but there were plenty of blanks that I needed to fill in. This is where all the shaping, character, and journeying takes place—where a loosely assembled idea becomes something vital. It's a matter of staying on one's toes and making adjustments where necessary. And of course, I had the luxury of subsequent drafts to get all my ducks in a row.
Were there any surprises or learning moments in the publishing process for this title?
No Second Chances is my fourth novel with a major publisher, and I still feel like the new kid on the block. I'm continuously learning—in part because there's so much to learn, but also because publishing is an ever-evolving industry. COVID has obviously thrown its ugly spanner into the works, so we're all adapting to that. New challenges, certainly, but also new possibilities.
I'm lucky to have such a fantastic, dedicated team behind me at William Morrow, who reliably surprise me with their attention to detail—from bigger things like making sure the cover is engaging, to seemingly smaller things like suggesting a name change for a secondary character. This carries throughout the entire process, up to and beyond publication. It's been a consistently educational experience, and all the more rewarding for it.
Were there any surprises in the writing process for this book?
For me, there are always surprises in the writing process, because—as I implied in an earlier response—I don't write to a strict outline; I have the basic storyline, a feel for the characters (they become more fleshed-out as I get to know them), and several key scenes or moments that shimmer in the distance like signs on the highway. Everything else is largely spontaneous. It's an exciting and terrifying way to write a novel, but I wouldn't have it any other way.
What do you hope readers will get out of your book?
I know it sounds terribly cliché, but I just want them to have a good time. No Second Chances is a full-throttle, cinematic action thriller. Grab your popcorn and strap in.
If you could share one piece of advice with other writers, what would it be?
For new writers who are serious about landing an agent and scoring a publishing deal, I would tell them to embrace their rejections, and learn from them. There are a lot of options out there now—from self-publishing to micro-presses—but they're not always the best when it comes to developing your craft. Every rejection can be forward progress if you think of it in the right way.