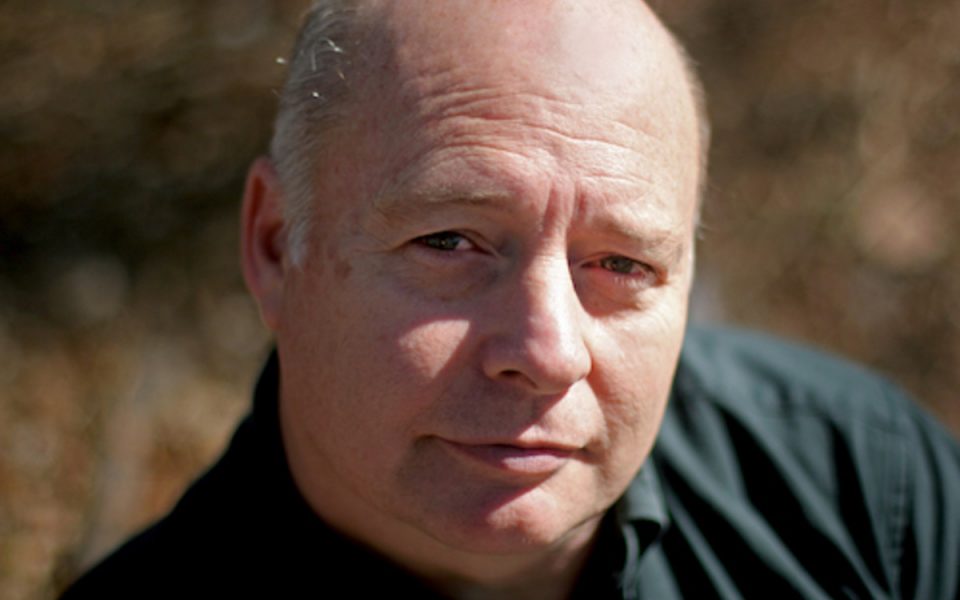 Ron Franscell: On the Secret to His Writing Success
Ron Franscell is the acclaimed author of 18 books and has been hailed as one of America's most respected narrative nonfiction writers. Although he has covered war and natural disasters abroad as a journalist, he authored the international true-crime bestsellers The Darkest Night and the 2017 Edgar finalist Morgue: A Life in Death. His debut book Angel Fire—a USA Today bestselling literary novel about two brothers' necessary relationship and the wounds of war—was listed by the San Francisco Chronicle among the 100 Best Novels of the 20th Century West. Find him on Twitter and Facebook.
In this post, Ron discusses the process of writing his new true crime novel, Shadow Man, why the grenre intrigues him as an author and us as readers, and more!
Name: Ron Franscell
Literary agent: Linda Konner, Linda Konner Literary Agency
Book title: ShadowMan: An Elusive Psycho Killer and the Birth of FBI Profiling
Publisher: Berkley/Penguin Random House
Expected release date: March 1, 2022
Genre/category: True Crime
Previous titles: 18 books, including The Darkest Night; Alice & Gerald: A Homicidal Love Story; Morgue: A Life in Death; Angel Fire; and Sourtoe Cocktail Club
Elevator pitch for the book: In 1973, when a little girl vanishes into thin air from a tent in a Montana campground, her chilling disappearance mobilizes the state's largest-ever manhunt. But months later, when frustrated FBI agents have no real suspects, they turn to an untested new voodoo called "criminal profiling." ShadowMan tells the entangled tales of a harrowing crime and the first time in history that the FBI created a psychological profile to catch a serial killer.
IndieBound | Bookshop | Amazon
[WD uses affiliate links.]
What prompted you to write this book?
The secret of my success as a writer is that I never pick a story I can screw up. ShadowMan fit the profile. The characters were uncommon. It wasn't an ordinary murder story. It didn't follow the predictable beats. And it had literally historic proportions.
Here was this little-known story about the first time the FBI used a criminal profile to find a killer—every modern book, movie, or TV show about profiling rests on the foundation laid by this one case.
Serial killers are freaks, and we love freak shows. They occasionally creep into our nightmares, our mythology … our homes … and steal away something. Security. Trust. Life.
But I'm not especially fascinated by serial killers, except as the catalysts that set greater human stories in motion. I'm far more interested in the people who are splashed by this horror and those who must deal with it. The greater the evil, the greater the hero.
That's what hooked me. If I'm going to spend a year or two of my life immersed in gore and mayhem, I want to see some purpose, some blue sky. I get so close to these particular flames, I want to make it worth the risk.
How long did it take to go from idea to publication? And did the idea change during the process?
The original idea for ShadowMan came long before I actually acted on it. Once committed, my research lasted a year, the writing about six months, and the painfully slow publishing process about 18 months—for a grand total of three years.
A manuscript is a living document. Everything is fluid until it hits the shelf. The basic facts of ShadowMan didn't change, of course, but every new revelation seemed to bump the story arc in an unexpected direction.
Were there any surprises or learning moments in the publishing process for this title?
Some houses treat writers like underground miners who bring rocks to the surface so editors can turn them to gold. Not so with ShadowMan. My editor Tracy Bernstein is one of the best in the business, and she was a genuine partner in making it a better book. I always felt like a member of the whole Berkley team, which is on the same page.
Yes, it's a painstaking (and occasionally painful) process, but I was surprised and gratified that they gave enough of a damn to take those pains. That's not always the case in publishing.
Were there any surprises in the writing process for this book?
I always push my boundaries in writing, sometimes at my own commercial peril. But I became aware for the first time that everything I'd been doing, all the stories I'd told in my journalism and my books, were accumulating in ShadowMan. They just tagged along. Narrative and research techniques, the clarity and rhythm of language, the risks worth taking (or not) … they all came into sharper focus. It resulted in bolder risks and a smarter book.
What do you hope readers will get out of your book?
The criminal mind has always fascinated us. When an especially deviant crime happens, our rational minds want to put things back in order, to make sense out of something senseless. WHY is our first question, and not coincidentally, the first question for criminal profilers. That's not surprising. Since the beginning of mankind, we have wanted to understand threats, to feel safe, to avoid unnecessary death.
Our media tend to mythologize profilers. Criminal profiling has become wildly popular because it played a role in real-life freak shows like Ted Bundy and BTK, but now our entertainment media portray fictional profilers more like mentalists than psychology experts. Magic makes better TV.
On the other hand, from Mindhunter to ShadowMan, mass media have also shown us that the monsters look like us. Before, our monsters were easy to spot because they looked like flying monkeys, boogeymen, or Charles Manson. Now we know they live next door, have families, coach Little League, take vacations. They're indiscernible from anybody else … and that scares the hell out of us. Maybe the profilers can explain, we say. Maybe they are smarter than the monsters, we hope. We are looking for reassurance that somebody out there is fighting shadows for us.
If you could share one piece of advice with other writers, what would it be?
Practice, practice, practice. Malcolm Gladwell says it takes 10,000 hours of practice before any of us master our craft. I've practiced storytelling for tens of thousands of hours in my career, yet I was still learning with ShadowMan. Modern technologies have allowed most beginning writers to end-run the rigors of trial-and-error, developing a voice, understanding readers' habits, learning the rules so they can effectively break them … all (and more) necessary lessons for real writers. They only come from practice.