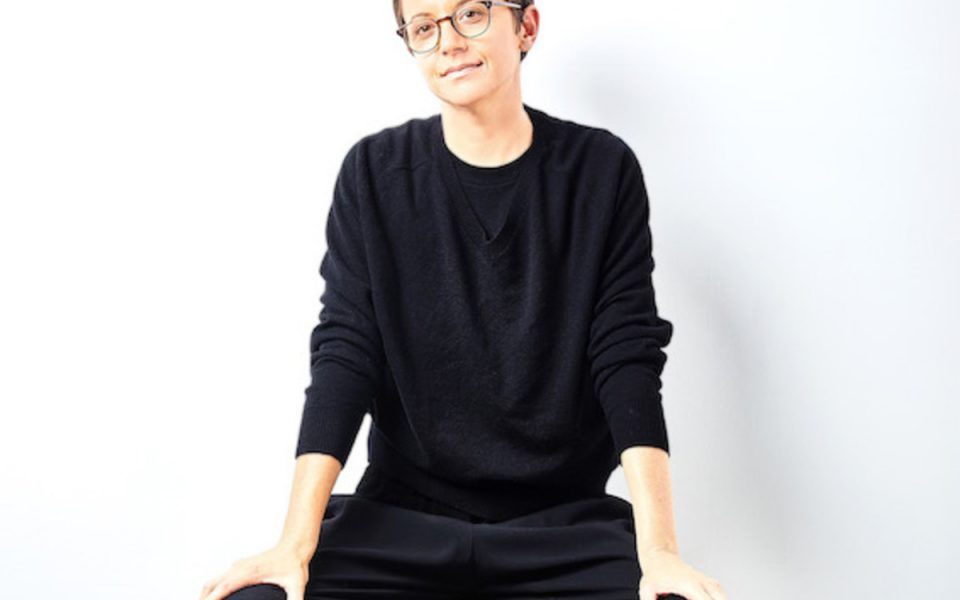 Swan Huntley: On the Chaos in Decluttering
Swan Huntley is the author of Getting Clean with Stevie Green, The Goddesses, and We Could Be Beautiful. She earned her MFA at Columbia University and has received fellowships from MacDowell and Yaddo. Her writings have appeared on Salon, The Rumpus, GO Magazine, and McSweeney's Internet Tendency, among others. She lives in Los Angeles.
In this post, Swan discusses the process of writing and rewriting her new novel, Getting Clean With Stevie Green, how COVID meant more time to change things up, and more!
Name: Swan Huntley
Literary agent: Liz Parker of Verve Talent & Literary
Book title: Getting Clean With Stevie Green
Publisher: Gallery Books
Release date: January 25, 2022
Genre/category: Women's fiction
Previous titles: The Goddesses and We Could Be Beautiful
Elevator pitch for the book: A newly sober decluttering guru—who can't seem to declutter the mini wine bottles from her car—moves back home and goes on a quest to figure who was responsible for the scandal that ruined her life 20 years earlier. Her feelings for the two main suspects—both former lovers; one is a man and one is a woman—continue to mystify her until she's ready to confront the truth.
IndieBound | Bookshop | Amazon
[WD uses affiliate links.]
What prompted you to write this book?
I wanted to write about a decluttering guru whose life was a mess. That idea was just funny to me. From there, I added other elements. I decided I wanted a book set in my hometown because I hadn't done a Southern California book yet, and, maybe, it was that decision that prompted me to write a story that reflects my personal experience much more directly than my other books do.
How long did it take to go from idea to publication? And did the idea change during the process?
I started this book in December of 2018 at Yaddo. I went there planning to be very diligent, and I sort of was, but I also ended up drawing a lot and making my Instagram page into a series of drawings. After Yaddo, I went to New York for a while and kept writing, and then, I came back to Los Angeles and found out my dad was dying, so life and writing paused. He died about two months later, and I went to a small town in Florida, where I finished a first draft. The idea was right, but the tone was wrong.
I ended up rewriting the book in New York and rewriting it again in Long Beach. I can't remember now how many times I rewrote this book, but it doesn't really matter because the great part about pain is that you forget it eventually. I sold the book in early 2020, and I was so relieved, but I ended up doing a massive edit after it was sold.
My editor said, "What about multiple narrators?" And my immediate reaction was, "Absolutely not." This is how I always react when somebody gives me a really big note. But then COVID pushed the pub date back, so there was extra time, and this idea about multiple narrators kept gnawing at me. So, I ended up doing it. The book now has four or five narrators.
Were there any surprises in the writing process for this book?
Summing up what I said above, the surprising thing was that this fairly short book about decluttering turned out to be the messiest book journey ever.
What do you hope readers will get out of your book?
Entertainment. I've been asked several times now if the reason I wrote this book is to help somebody else get sober, and the answer is no. That's not because I don't want to be helpful. I do. If fiction can help anybody do anything positive in their lives, then I think that's so wonderful. My driving force, however, is not to help people. It's to be honest. Honesty, I think, is the most entertaining thing.
If you could share one piece of advice with other authors, what would it be?
Don't take yourself too seriously. We're not trying to get to Saturn. We're writing fiction. It's not that serious.