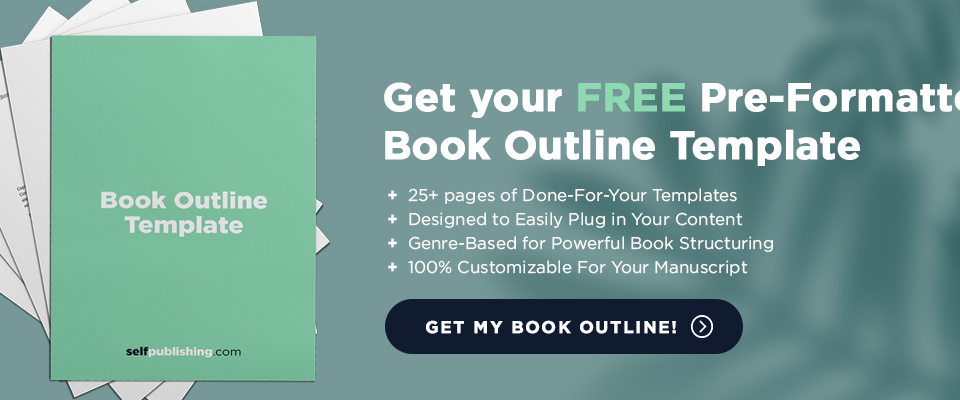 The 7 Best Writing Apps
Ages ago, writers had to write by candlelight with quills and ink. Now, it's as easy as whipping out your phone while waiting in line at the grocery store and jotting down a few sentences.
The question is, which app should you use to organize your writing? With so many options out there, you want to pick the right one so you don't spend more time moving your writing around than you do actually writing.
Having a good writing app can save you from having to scroll through all of your notebooks to find that one note you need. Instead, it's all in one place and much easier to find.
Let's dive into all of the options for the best writing apps.
Evernote
Evernote has been around for many, many years and is one of the most popular options when it comes to choosing the best writing app. It has the ability to capture almost anything you find around the web or files you need to upload. That way, all of your inspiration and notes are in the same place. There are even Evernote-compatible notebooks out there that can turn your writing into text with a simple picture on your smartphone. 
The search inside Evernote is quick so you can find the exact words or things you were working on. That way, you can quickly find a note or jump right back into where you left off. The free plan has a ton to offer without needing to upgrade right away so you can test it out for as long as you'd like.
Features
Free plan available
Works across multiple devices
Paid plans start at $7.99 per month
Tasks built into each note
Clip web pages
Attach files for reference or inspiration
Scan documents to attach
Bear
While it's only for Apple products, Bear is a gorgeous, simple writing app. It has a built-in focus mode so you can only see the text you want to write without any of the distractions. Bear has metrics, such as read time or word count, for writers who love metrics.
With custom markup shortcuts, you can use simple keystrokes to create things like headers, strikethroughs, and more. This keeps your eyes and brain only on the sentences you're writing instead of having to stop writing and focus on formatting. For those who like to burn the midnight oil, there's also themes (including dark mode) so you don't have to strain your eyes while typing away.
One of the key features Bear offers is the ability to encrypt or password lock individual notes. That lets you keep your notes and ideas private.
Features:
Only for Apple products
Hashtags for easy organizing
Built-in metrics
Upgraded plans starting at $1.49 per month
Can encrypt individual notes with Pro version for extra safety
Google Docs
Although it doesn't have all of the bells and whistles of some writing apps out there, Google Docs is a standard go-to when it comes to writing apps. Not only is it easy to write in, since most of us have experience with things like Microsoft Word, but it's easy to share documents as well and syncs seamlessly between all your devices, no matter the operating system. 
That way, if you're working with an editor or a team, you can even work on a document together at the same time. You can even send them to people who don't have Google accounts with a simple link.
Features:
Accessible on any computer
Easy to share
Best for collaboration
Easy-to-use apps for almost all types of devices
iA Writer
Currently used by half a million people across the world, iA Writer is a simple, streamlined writing app. It is designed with a minimalistic approach to the writing process so you don't see all the bells and whistles as you type. It has built-in features such as content blocks and syntax highlighting.
Keep in mind, this is a paid app. Once you buy it, you own it forever. If you're someone who is not a fan of subscriptions or forced microtransactions, this might be an ideal situation. Most of the versions have a free trial so you can get your feet wet with it before fully committing.
If you like to include various forms of media inside your writing, iA Writer has content blocks which enable you to move things around with a simple click-and-drag.
Features:
Available for Mac, iOS, Windows, Android
Paid-only app
Focus Mode
Various writing editors installed to check for things such as cliches or weak verbs
Custom typeface for the type of device you're using (large screens vs small devices)
Scrivener
For writing professionals, Scrivener is one of the top go-to writing apps. With long writing projects in mind, it is built to handle multiple pages, chapters, ideas, and scenes. This is a more complex app, compared to the others, as it's designed to handle the multiple layers as you put them together.
Scrivener is popular with screenwriters, lawyers, authors, and is built for other writing projects that require a lot of research, chapters, and revisions. It gives you the ability to either hammer out your outline or start writing the first page immediately. One of the strongest features Scrivener offers is the ability to import support materials or notes right into the app and open two pages side by side so you can write and see what you need at the same time.
Features:
Built for long-form writing
Multiple export options: PDF, Word, Final Draft, etc
No free option
Templates for a variety of writing
First time writing a book? Check out our guide on tips for first-time authors.
Ulysses
Ulysses is a writing app designed for Mac, iPad, and iPhones. It lets you organize countless writing projects in one simple app. For writers who love the extra challenge, or charge by the word for projects, it has a word counter. If you want an extra challenge, there is also a deadline feature which challenges you to hit your deadlines on time. That way you never miss a deadline and it helps you stay focused.
With a markup-based text editor, it allows you to simply keep typing as you format. Ulysses also lets your writing sync across all of your devices so you can simply pick up where you left off on any device.
Features:
Free trial on all devices
Ideal for all sizes of writing projects
Exports into all types of files, including HTML
Different themes for different writing experiences
Monthly plans start at $5.99 – but students get a special discount
Final Draft
Now, before you audibly gasp at the price tag for Final Draft ($250), know that it's a one-time fee. This is the gold standard when it comes to being the best writing app for scriptwriters. It comes with every feature under the sun you could possibly use, including a beat board, comments, content analysis, exporting your drafts, and more.
Currently 95% of the entertainment industry uses this writing app, so if you ever want to get into scriptwriting, or turn one of your books into a screenplay, this is the app you need.
Features:
License fee of $249.99
Free trial for 30 days
Available for use on iPhone and iPad
300+ templates for screenplays, stage plays, comics, and more
Once you've decided on an app and start writing, check out our next guide on self-publishing programs.