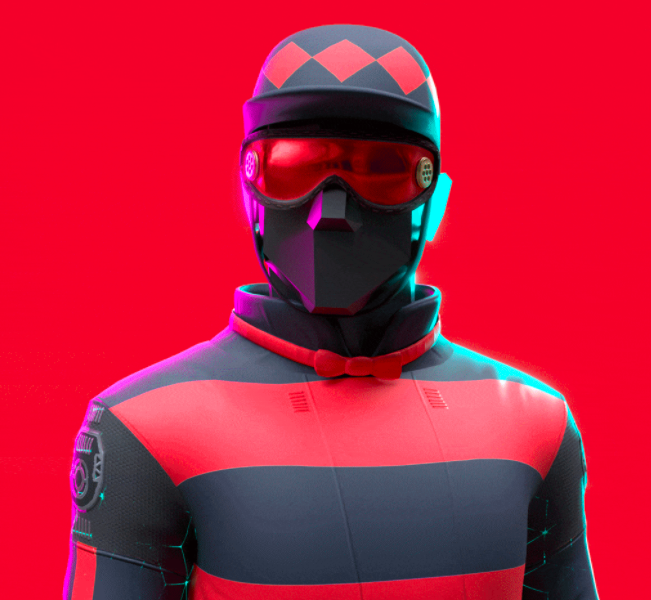 The Best Play-to-Earn Games for NFT and Crypto Lovers
Web3 technologies have allowed game developers to offer players a more immersive experience than ever before. With NFT-driven play-to-earn (P2E) games — also known simply as "crypto games" — players can own in-game assets like skins, weapons, digital accessories, characters, and virtual land in the metaverse, and trade these digital assets to earn financial rewards. Thanks to the P2E model, gamers are compensated for their skills and gaming companies are able to attract more players — it's a win-win.
With these innovations, games are more than just a means of entertainment. Here's everything you need to know about the P2E games and what's next for the industry.
What is a play-to-earn NFT game?
A play-to-earn NFT game is a blockchain-based game that rewards players with digital assets like NFTs, character skins, or crypto. These can be earned by conquering levels, participating in contests, or just simply devoting time to the game. Players' assets can be used to unlock further rewards or sold on a digital marketplace.
And as the name implies, the more you play, the more you earn.
Unlike traditional video games, most play-to-earn games are decentralized, meaning they're collectively controlled by both the developers and the players. As players participate in the in-game economy, they generate value for others players, as well as the developer.
Of course, the developers are making money too, through transaction fee cuts or via ad revenue.
An important point to remember is that while some NFT play-to-earn games like Splinterlands and Sandbox are either free to play or demand a nominal fee, others like Axie Infinity require you to purchase some assets in advance before you enter the game.
In many games, these assets are actually used as the in-game currencies or characters. For example, if you want to purchase virtual land in Decentraland, you need to have the game's official currency MANA.
Top play-to-earn NFT games
Here is a list of some of the most popular NFT-powered play-to-earn games that are played by millions of gamers across the globe.
Gods Unchained
In this tactical card game, which is led by the former director of Magic The Gathering: Arena, players must strategically outsmart their opponents by building decks that are able to combat a variety of tactics. Every time a player wins, they receive experience points. Once the experience bar is full, the player moves to the next level, and a new set of cards is added to their existing collection.
Players use $GODS tokens to collect cards and participate in PVP matches. Every time a player wins, they receive experience points and their experience bar rises. Once the experience bar is full, the player moves to the next level, and a new set of cards is added to their existing collection.
Since its launch in March 2021, more than $25 million worth of Gods Unchained assets were traded on the NFT marketplace Immutable X. With more than 13 million NFTs released to date, and over 65,000 unique asset holders, the game shows no signs of slowing down.
Silks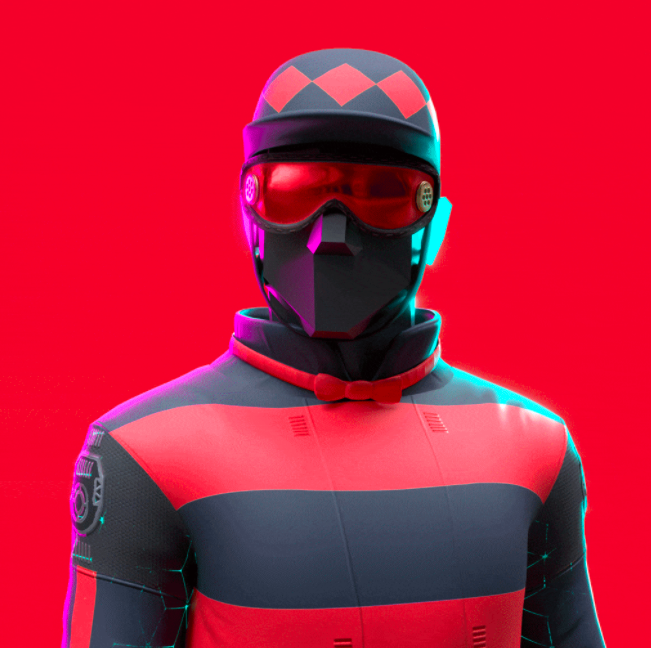 Have you ever had dreams of winning the Kentucky Derby? Then Silks may be for you. The game immerses players in a metaverse where they can experience the high-stakes world of thoroughbred racing.
Players can acquire, trade, and interact with horses, land, stables, and avatars. Once a player has an avatar, they can buy a horse that is directly linked to a real-world racehorse. Every time that horse wins a race or breeds real-world offspring, the owner of the metaverse horse earns $STT tokens.
Silks also offers a Silks Governance token, $SLK. Holders can become part of the Silks DAO and vote on major decisions.
According to the project's roadmap, the metaverse will go live in Q1 2023.
Decentraland
Decentraland is a fully decentralized, ever-evolving, 3D virtual world created by its users. Players can purchase plots of land to turn into anything from a digital art gallery where they can sell NFTs to a medieval dungeon maze — it's all up to the imagination. Decentraland even played host to a Metaverse Music Festival in October 2021 with headliners including Paris Hilton, Deadmau5, and 3LAU.
There are two types of tokens that govern operations in Decentraland, LAND NFTs used to define ownership of digital real estate, and MANA, the cryptocurrency used to buy LAND and virtual goods and services. As of April 2022, 1.8 billion MANA tokens were in circulation.
Splinterlands
Splinterland is a popular P2E collectible card game built on the HIVE blockchain where players can fight monsters to earn rewards. There are several forms of gameplay including quests, ranked play, and tournaments.
Splinterlands has more than 283 cards which can be combined to improve stats, gain strength, and beat opponents. Each card belongs to a certain fraction: Water, Life, Death, Dragon, Earth, Fire, and Neutral.
The game features two currencies; $SPS and $DEC, the former is the governance currency and the latter is used to trade in-game assets. You can purchase and transfer cards, land, and different props used in the gameplay as NFTs using $DEC.
Axie Infinity
Axie Infinity is an online video game where users can buy land, Pokémon-inspired creatures called Axies, and various other in-game items as NFTs. Users can build an army of Axies and battle other players in turn-based combat. Axies can also be bred, allowing players to build potentially more powerful teams or even sell the creatures. If your team wins you earn $SLP coins which can be exchanged into a fiat currency on a crypto exchange.
In April 2022, Axie Infinity witnessed a serious drop in its user base after the Lazarus Hackers Group breached the Ronin network (the Ethereum linked sidechain that powers the game) and stole $625 million in assets. By May 2022, the game's AXS token was down 30 percent.
As the crypto market continues to tank, the value of the games tokens is following suit, making 2022 a tough year for the Axies. Still, the developers continue to stay positive, and even released a mobile spinoff of the game on May 12 called Axie Infinity: Origin.
Alien Worlds
If you are into NFTs, outer space, and dystopia, then Alien Worlds is the perfect P2E game for you. Players explore the galaxy and mine various planets for resources (NFTs), collect in-game currency called Trilium (TLM), and complete quests. There are more than 2,000 digital land plots in the game, and every player owns a plot in the form of an NFT.
TLM gives players access to the game's six planet governance DAO. It can also be moved to Binance Smart Chain (BSC) to earn more rewards.
Future of NFT powered P2E games
Apart from the above-mentioned names, Guild of Guardians, Pirate X Pirate, Star Atlas, Sandbox, and RaceFi are all contributing significantly to the digital asset economy — and are highly popular among gamers and crypto enthusiasts. As evidenced by all of these titles, the NFT-driven P2E gaming market is growing at a fast pace. In the third quarter of 2021 alone NFT games generated $2.32 billion in revenue.
Moreover, the transition of Facebook to Meta, the recent acquisition of Activision Blizzard by Microsoft, and the launch of NFT marketplace Quartz by gaming studio Ubisoft indicate that the gaming industry is also serious about the implementation of blockchain innovations into mainstream gaming.
Recently Justin Kan, co-founder of video streaming platform Twitch wrote on Twitter, "NFT games are better for players and for game developers. Like the free-to-play revolution changed gaming, so will blockchain. The games of the future will be fully robust, with open and programmable economies."
Will P2E completely overtake the traditional gaming industry? Who knows. But all these developments strongly suggest that the P2E model is indeed the future of gaming.
The post The Best Play-to-Earn Games for NFT and Crypto Lovers appeared first on nft now.