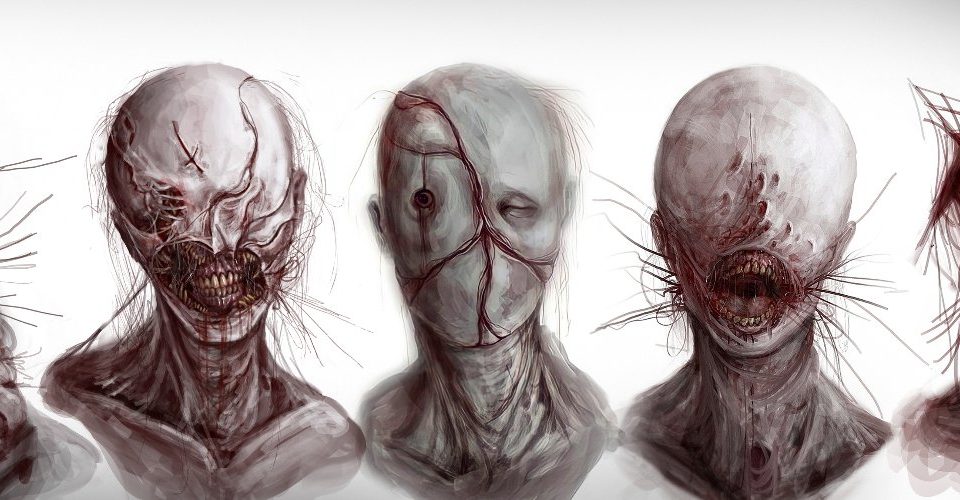 This Series is Based Around an Epic Story Set in a Dystopian Future — Creator's Interview
Adam P is a Founder of The DefiMafia. He is the visionary behind building this launch pad of ideas and creativity in the defi marketplace. Since the early days of crypto, he has been an investor, consumer, and developer. Adam's experience has led him to build this platform of vetted projects that are authentic, trusted, and built to last. He recruited his friends and colleagues each with professional experience from Hollywood, Wall Street to Silicon Valley wrapping up a dev team of experts.
Chris: The DefiMafia will consume the Metaverse with the launch of Series Ö1 of Dr. Körpus and The Flesh öf Humanity. What is this series? What is the story behind the creation of this NFT?
Adam: Series Ö1 consists of 462 individually hand drawn NFTs representing the research notes from Dr. Körpus as he prepares his Army for the upcoming battle for The Flesh öf Humanity.
This Series is based around an epic story set in a dystopian future where Dr. Körpus comes to the grim realization that the only way to save humanity from itself is to consume it.
Series Ö1 sets the stage for the ultimate battle to come… We want our fans to question everything. Will the Tech Oligarchy from the Würld Pür corporation continue to manufacture slaves in the Metaverse to support their decadent lives? Or can humanity once again find its soul in the physical world? We love the metaphor of this existential battle to save humanity from itself, and let's face it, everyone has felt that solo disconnection to the physical world. The COVID-19 pandemic has only exacerbated this plugged-in loneliness. This intimate launch of Dr. Körpus' research drawings marks the beginning of the legendary battle to come, and the fate of humanity hangs in the balance. We want our fans to question which fate is better. Real or virtual? Skin or pixels? Demon or god? This is the fundamental dilemma we want to explore with our story. Who will ultimately prevail?
Chris: Do you have plans to develop official avatars and have a merchandise store as well? How will the investors receive their official merchandise?
Adam: Absolutely! Think about the greatest sci-fi and superhero series that have been created. The characters become such an integral part of the story that fans want to feel like they are a part of the conflict… Some may identify with the Würld Pür corporation. Others with Dr. Körpus. From Sandbox avatars fighting the battle in the virtual world, to full costumes at next year's ComicCon, the battle for The Flesh öf Humanity is the perfect project to bridge the gap between NFTs and real-world merchandise. Anyone will be able to login to our website, connect their wallet, and shop at the official Dr. Körpus online store. And if you have any digital assets from The DefiMafia in your wallet, you'll have access to exclusive discounts and giveaways.
Chris: The artwork is interesting. Who is behind the creation of the Dr. Körpus NFT? Please introduce your team and highlight their key contributions.
Adam: Thank you! We absolutely love this artist! We created The DefiMafia on really one core value: Authenticity. We are a family of friends born from the flames, dust, art, and technology on the playa of the Black Rock Desert, Nevada. The defi marketplace offers a perfect platform to find those projects that can have real value while discovering fantastic artists that just need a chance to show the world what they can create.
We root for the underdog. The longshot. The undiscovered. This is exactly what we found with the artist behind Dr. Körpus. And believe me when I say that the word prodigy fits perfectly. This remarkable talent has the twisted ability of making the macabre beautiful. Originally drawing only on his phone, his creations already rivaled the big video game and movie studios. The moment we connected and
experienced his art, the story of Dr. Körpus was born. We have brought together a team of professional writers, Hollywood veterans, and video game designers to bring this story to life! Now armed with state-of-the-art equipment and software, Dr. Körpus is in the lab right now building stunning 3D characters available in Series Ö2. You can get a sneak peek now on the Dr. Körpus Instagram.
Chris: Interestingly, why did you create only 462 NFTs? Why is the Series limited to so few?
Adam: The simple reason we are only offering 462 NFTs in the first series is that each one is an original. Look at the NFT market right now. Most of the projects with 10,000 apes, cats, frogs, squirrels, etc. are falling flat. They lack inspiration. Because how can you be inspired by a digital wireform decorated by a computer program devoid of any intimacy of the artist behind the creation? And how did we settle on exactly 462? We drew much of our inspiration from the brilliant poet James Maynard Keenan of Tool.
"I wanna feel the change consume me Feel the outside turning in"
23 chromosomes from the female and 23 from the male. The DNA molecule with 46 chromosomes stitched together by nature. Again, we love to ask these big questions. What happens when humanity tinkers with what some would call "the Hand of God"? Two extra chromosomes… Forty-Six & Two.
Dr. Körpus says it best when he mutters to himself with a smile, "Unintended consequences can be a bitch. Are these 462 demons? Or 462 gods?"

Chris: What are the differentiating features and characteristics of the NFT's? Do you also have some rare NFT's as well?
Adam: Each NFT is hand drawn by the artist. That is what separates this beautifully dark collection from the mass-produced projects we've seen falling completely flat. We only wanted one-of-one artwork created by an amazing emerging artist with an incredible story. So birthed Dr. Korpus and the most intimate curated collection of NFT's yet!
It is the story along with characters that makes this collection built to last. The battle for The Flesh öf Humanity. This series is the ground floor of a tale with such a grand arc of limitless possibilities: comic books, video games, movies, merchandise, who knows what else?
As for the collection, the Army consists of ten different categories of soldiers, each with individual characteristics mutated from the "Seed" used to begin the transformation. Four of these characters are ultra-rare, and like I mentioned before, each is a one-of-one. And oh yeah, we have 2 hidden "Easter Eggs" for some extremely lucky holders! Check out our website for more information on the Army.
Chris: Similarly, what will be the price of each Dr.Korpus NFT? How many NFT's can a user mint in one transaction?
Adam: Our Whitelist price is .666 ETH per mint and only one mint per whitelisted wallet.
Chris: Before closing, what are the upcoming projects from The DefiMafia? When is the new series expected?
Adam: I'm so happy you asked this. For example, we were watching the movie Kill Bill laughing our asses off while Uma Thurman sliced up everyone, and that is when we knew we had to make the bloodiest video game ever. Thus our PVP video game project BloodBathwas born. And you probably already know where I'm going with this… of course there will be soldiers from the Army of Dr. Körpus in the arena! Every project from The DefiMafia builds on each other. Whether it's Dr. Körpus fighting in the BloodBath arena, navigating our upcoming takeover in the Sandbox, or winning the mother lode with Strike It Rich, our goal is to inspire and grow a large community where people can go from project to project knowing they are investing in a safe and vetted ecosystem with real utility.
We really have an amazing lineup of projects on our roadmap and encourage your readers to check out our websitefor more information on all of them. And with all the projects having special VIP access for any holder of a DefiMafia digital asset, you can quickly see how Series Ö1 of Dr. Körpus is truly a golden ticket.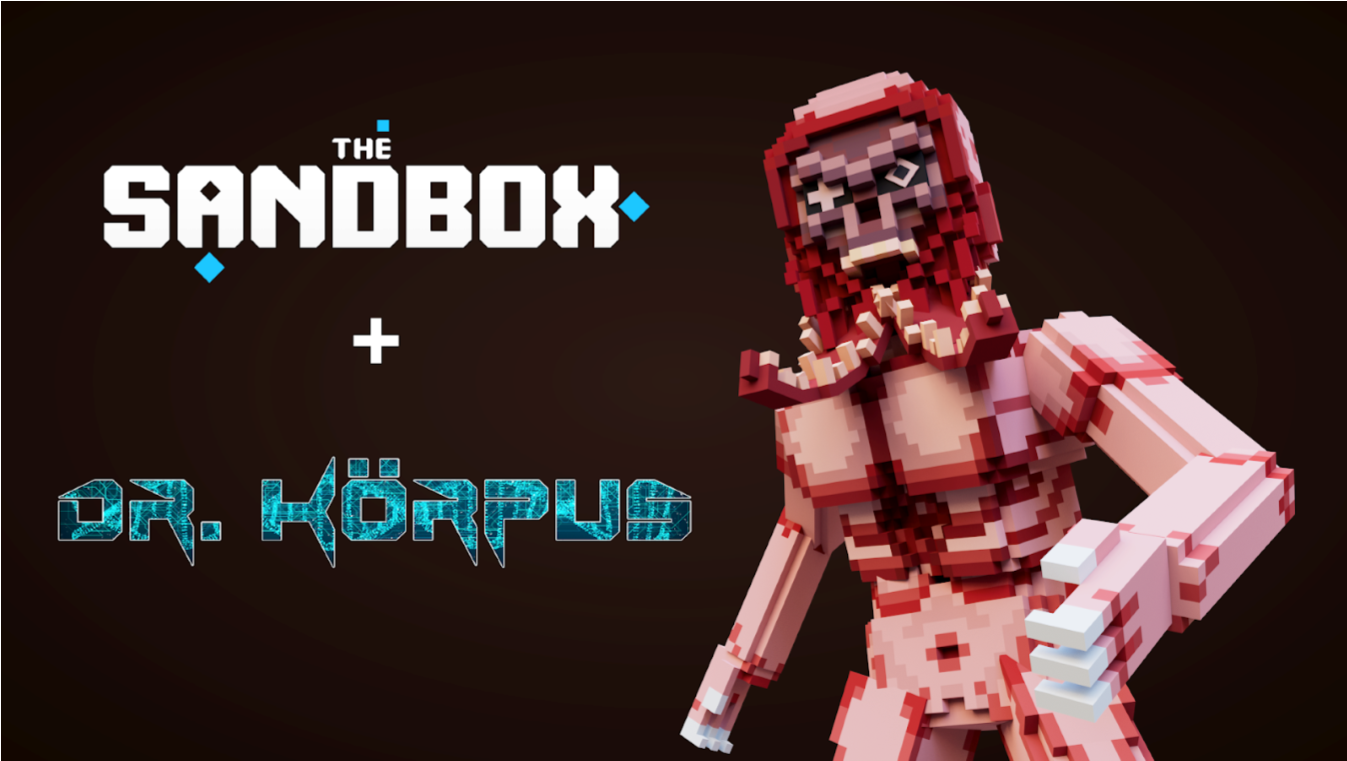 Chris: Finally, what is the minting process of the Defi Mafia NFT's? Please lay down a stepby-step process.
Adam: We will be a whitelist heavy project with no plan of a public sale. This is what you must do to get on it:
Head to drkorpus.com.
Follow Korpus and The DefiMafia on Instagram.
Be active in the community.
Join the raffles and contests to win whitelist spots.