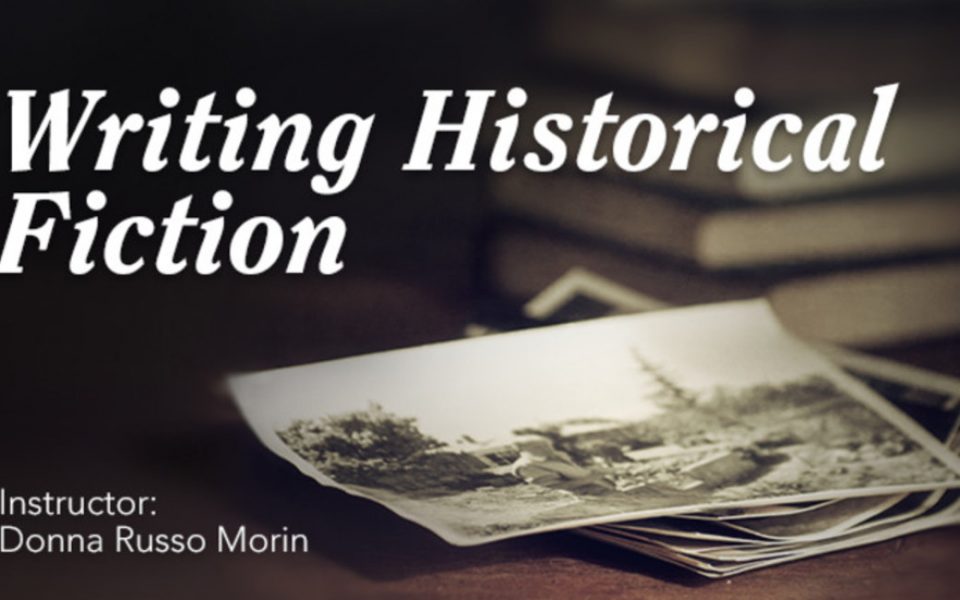 WD Presents: 6 WDU Courses, an Upcoming Virtual Conference, and More!
There's always so much happening in the Writer's Digest universe that even staff members have trouble keeping up. As a result, we decided to start collecting what's on the horizon to make it easier for everyone to know what's happening and when.
This week, we're excited to announce six new WDU courses, a romance writing virtual conference, and more!
****
Six New WDU Courses Start This Week!
Writing Historical Fiction
Join Donna Russo Morin to learn the definition of historical markers and how and where to unearth them. And uncover the tools to integrate history, research, and the fiction plot arc. Most of all, find out how to honor verisimilitude—the goal of any historical writing—and avoid the dreaded anachronism.
21 Days to Your Novel Outline and Synopsis
This course is designed to help you understand how to craft a winning premise, how to outline your novel, and then how to take both of those things and assemble a synopsis that will act as a guide for you to write your novel and sell it.
Pitch an Article: Write for Today's Marketplace
This intensive two-week course will teach you how to craft a good pitch letter and do it well. Be ready to mine your life for ideas. Start thinking about a great spin on a topic or an unusual personal experience that you'd like to write about in class.
Writing the Mystery Novel
During the Essentials of Mystery Writing course, you'll have the choice of creating a brand new mystery story from scratch or working with a story you already have in progress. Spend six weeks on your craft while receiving feedback from a published mystery author!
Build Your Novel Scene By Scene
Build Your Novel Scene by Scene will offer you the impetus, the guidance, the support, and the deadline you need to finally stop talking, start writing, and, ultimately, complete that novel you always said you wanted to write.
Revision & Self Editing
When you take this online writing course you will learn methods of self-editing for fiction writers to ensure your writing is free of grammatical errors. You'll also dig deeper into how to edit a book with Write Great Fiction: Revision & Self-Editing by James Scott Bell. Use his self-editing checklist to keep you on track and take the time to perfect your work. After all, you only have one chance to make a first impression on an agent or publisher.
****
Sign Up for Our Romance Writing Virtual Conference!
On February 5, 2022, our WDU Romance Writing Virtual Conference will provide expert insights from FOUR award-winning and bestselling authors on the finer points of how to write within the romance genres. Spend the day learning techniques for honing your craft from four different published authors, then (if you choose) pitch your novel via query letter to a literary agent specifically looking for material in the romance genre. The agent will provide you with a personalized critique of your query—and maybe ask to see more.
****
Get Published in 2022: Breaking In Resource Directory Digital Guide!
Breaking into traditional book publishing can be tough work. After you write and revise the book, there's finding an agent or an independent publisher. And all of that includes time spent researching instead of what you really want to be doing—writing. So, Writer's Digest has done the work for you.
The Get Published in 2022: Breaking In Resource Directory collects the resources you need to make 2022 the year your manuscript gets published, with advice from 41 agents, 39 authors, and 27 small presses.
****
Subscribe to Our Newsletter!
Subscribe to Writer's Digest emails and get free writing tips, publishing insights, and expert writing advice delivered straight to your email inbox.
Click here to subscribe.