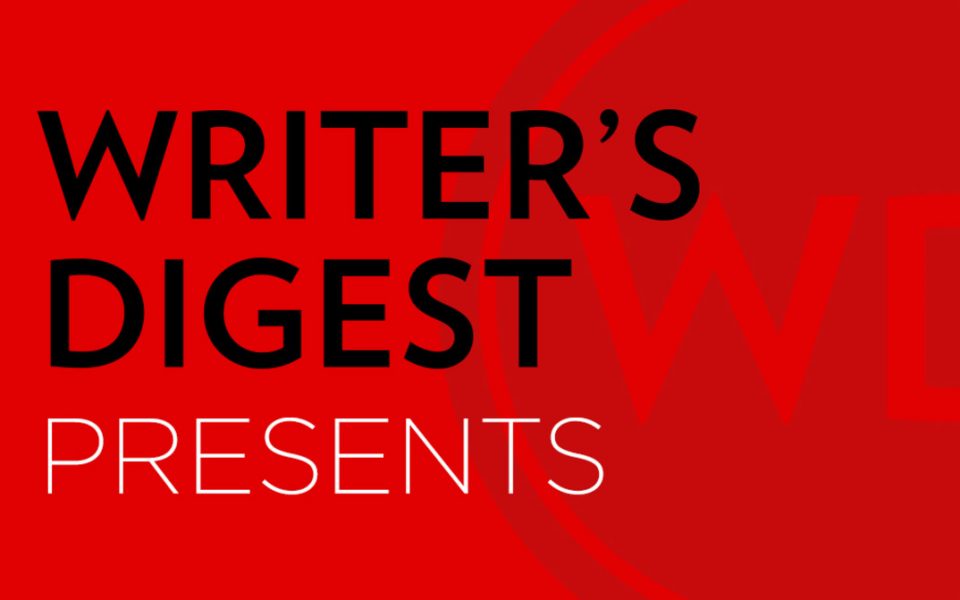 WD Presents: A New Podcast Episode, a Chance at Publication, and More!
There's always so much happening in the Writer's Digest universe that even staff members have trouble keeping up. As a result, we decided to start collecting what's on the horizon to make it easier for everyone to know what's happening and when.
This week, we're excited to announce the third episode of our podcast, a chance to be published, and more!
****
Listen to "Writer's Digest Presents: Debut Authors" Now!
In this third episode of the Writer's Digest Presents podcast, Amy, Robert, Moriah, and Michael discuss debut authors, including whether hunt down debut authors specifically, how they discover new voices, and their favorite books by debut authors (see recommended books here.)
****
Answer the Newest "From Our Readers" Question for a Chance at Publication!
Our upcoming July/August 2022 issue is focused on crossroads, both in your professional writing life and your work-in-progress. WD would love to know what the most pivotal moment in your writing life has been!
Click here for the official question and how to answer it for your chance at publication!
****
Watch "Writer's Digest Presents" Episodes on YouTube!
"Writer's Digest Presents" the podcast is now available to watch on YouTube! Catch up on the first two episodes now!
****
Seven WDU Courses Begin This Week!
Copyediting Certificate Program
Writer's Digest is proud to offer our Copyediting Certificate Program. This course will provide training for aspiring copy editors in order to give them practical and marketable workplace skills. As a student in this certification course, you will progress from the fundamentals of grammar, form, and composition to advanced copyediting skills.
This certification course incorporates critiqued writing assignments and tools to communicate directly with your instructor and fellow students to make sure that you are grasping the content. You will also have quizzes to check yourself along the way and a comprehensive test at the end of the course.
Form and Composition
Proper grammar, punctuation, and mechanics make your writing correct. In order to truly write well, you must also master the art of form and composition. From sentence structure to polishing your prose, this course will enhance your writing, no matter what type of writing you do.
Outlining Your Novel
Writers often look upon outlines with fear and trembling. But when properly understood and correctly used, the outline is one of the most powerful weapons in a writer's arsenal.
With the help of the book Outlining Your Novel: Map Your Way to Success by K.M. Weiland, you will learn how to write an outline as you explore what type of outline is right for you, brainstorm plot ideas, and discover your characters.
Writing the Young Adult Novel
Are you new to writing fiction for young adults? Do you want to learn how to write a young adult book and break into the market? Let Writing the Young Adult Novel be your guide. When you take this workshop, you'll get step-by-step instruction on writing for young adults and learn how to sell your novel.
Marketing Your Magazine Articles
Do you have a great idea for an article but don't know what publication would be the best fit? Develop the skills you need to market your writing through this online writing course for experienced writers. Gain insight into marketing magazine articles and learn how to sell your writing. Plus, learn what to expect when an editor accepts your proposal and how to negotiate a contract. Take a chance and pitch your writing to editors—you might just see your work in print and get paid too!
Business Writing
If you aspire to be a professional writer, you must know the basics of communication. When you take this business writing workshop, you'll develop the skills necessary to survive in the business world as a writer. You will study Wilma Davidson's Business Writing: What Works, What Won't and discover practical advice for writing memos, business letters, reports, and other kinds of business documents. Enroll in Essentials of Business Writing today and get business writing tips that will help you succeed.
Writing Women's Fiction
You're not sure how to describe women's fiction, but when you read it, you know that's the kind of novel you want to write. They're the stories you relate to, that grab your heart and your imagination. They make you feel as if you know the characters, as if you're sharing the journey. But how can you be sure that the story you write fits into the genre you love and captures and keeps your reader's attention?
By identifying the essential elements that make up women's fiction, gaining the insight to see inside your main character, and honing the skills needed to bring women's fiction to life on the page.
****
Subscribe to Our Newsletter!
Subscribe to Writer's Digest emails and get free writing tips, publishing insights, and expert writing advice delivered straight to your email inbox.
Click here to subscribe.