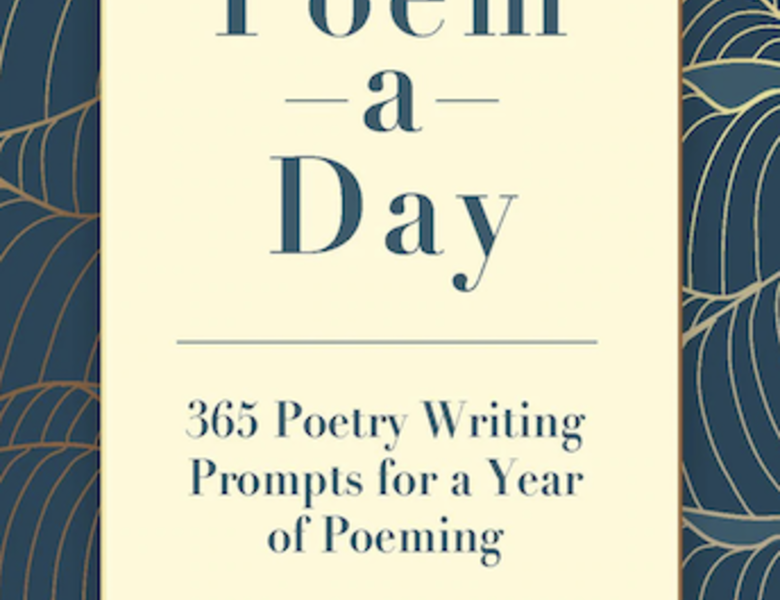 WD Presents: New E-Guide, New YouTube Video, and More!
There's always so much happening in the Writer's Digest universe that even staff members have trouble keeping up. As a result, we decided to start collecting what's on the horizon to make it easier for everyone to know what's happening and when.
This week, we're excited to announce our new poetry e-guide, our third podcast video on YouTube, and more!
****
Announcing Poem-a-Day: 365 Poetry Writing Prompts for a Year of Poeming!
Do you want to write more poetry but find yourself struggling to get started? Maybe you've hit a rut and are tired of writing about the same old thing every time. Maybe you've been afraid to try your hand at poetry at all because the forms are too challenging or the topics are too serious.
With Poem-a-Day: 365 Poetry Writing Prompts for a Year of Poeming from Writer's Digest Senior Editor and Poetic Asides columnist Robert Lee Brewer, you'll have a springboard of creativity for an entire year. And, you'll find prompts for every type of poetic personality from serious to silly, inspiring to cathartic.
****
"Writer's Digest Presents: Debut Authors" is Live on YouTube!
The third episode of "Writer's Digest Presents" is now available to watch on YouTube! In this episode is a roundtable discussion of our favorite debut books, plus managing editor Moriah Richard sits down with three debut authors to discuss their work, their processes, and more!
****
Six WDU Courses Begin This Week!
Build Your Novel Scene By Scene
If you want to learn how to write a story, but aren't quite ready yet to hunker down and write 10,000 words or so a week, this is the course for you. Build Your Novel Scene by Scene will offer you the impetus, the guidance, the support, and the deadline you need to finally stop talking, start writing, and, ultimately, complete that novel you always said you wanted to write.
21 Days to Your Novel Outline and Synopsis
This course is designed to help you understand how to craft a winning premise, how to outline your novel, and then how to take both of those things and assemble a synopsis that will act as a guide for you to write your novel and sell it.
Social Media 101
Social media is a large part of our world today—and is thriving and growing by the minute. It's important to know how to use social media for writers, everything from the basics to how it can benefit your career. Discover how to use social media to your advantage in this Social Media 101 course. Get an overview of social media platforms such as Twitter, Facebook, LinkedIn, YouTube, Flickr, and GoodReads.
Writing Historical Fiction
Join Donna Russo Morin to learn the definition of historical markers and how and where to unearth them. And uncover the tools to integrate history, research, and the fiction plot arc. Most of all, find out how to honor verisimilitude—the goal of any historical writing—and avoid the dreaded anachronism.
Writing the Mystery Novel
Do you love reading a good mystery? Have you always wanted to write one? During the Essentials of Mystery Writing course, you'll have the choice of creating a brand new mystery story from scratch or working with a story you already have in progress. Spend six weeks on your craft while receiving feedback from a published mystery author!
Revision & Self Editing
Every writer knows that the journey to publication is a long and hard road. Once you finish your first draft, it's time to start the arduous process of self-editing and revision.
When you take this online writing course you will learn methods of self-editing for fiction writers to ensure your writing is free of grammatical errors.
****
Subscribe to Our Newsletter!
Subscribe to Writer's Digest emails and get free writing tips, publishing insights, and expert writing advice delivered straight to your email inbox.
Click here to subscribe.