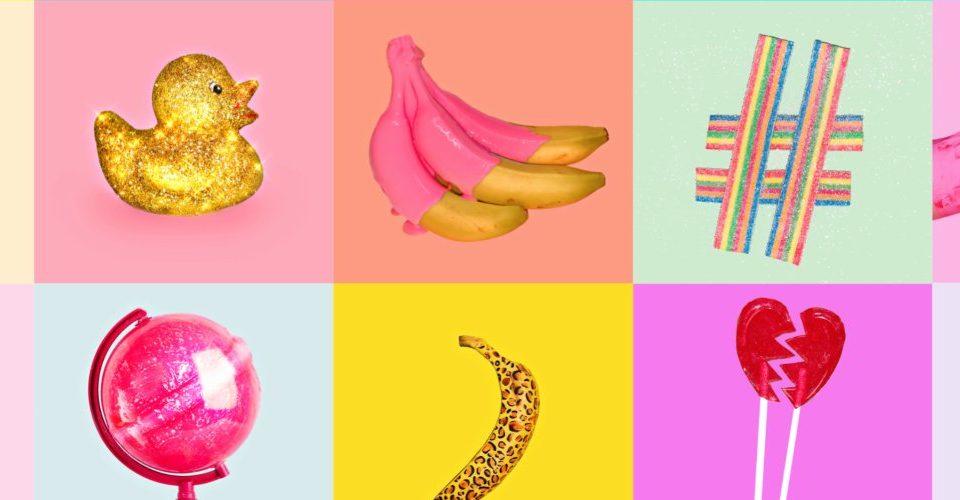 We have 9900 Unique NFTs That We Plan to Release in Phases After the Auction — Founder's Interview
Hello community! Today's guest is Amir Lazarovich — Founder of Pride Icons NFT.
Software engineer with 20 years of experience. Blockchain technologies enthusiast since 2011, who wrote the 1st Master's thesis in this space at MIT in 2014 (published in 2015). Ex Senior SW Engineering Manager at Google and Director of Engineering at Attentive.
Chris: Paper is collaborating with Pride Icons to allow credit card payment for wallet-based purchases. Please tell us more about this system introduced by Paper and how it works with the purchase of Pride Icons NFT?
Amir: On June 1st, the auction of our 100 Prestige-level NFTs opens. Every day, until July 4th, we'll be putting 3 NFTs for auction (on July 4th there will be only 1 to conclude the 100).
It will be a traditional auction, where bidders bid higher.
Thanks to our partnership with Paper, one could also place a bid using their credit card.
Each auction will last 24 hours. When you bid, you send your bid to the contract. If you're using a credit card, Paper will send your bid on your behalf. If someone bids higher than you, the contract will refund your bid and send it back to your wallet. With a credit card this means the hold on your card (your bid) will be cancelled.
All bids will be placed on our site, at prideicons.io/sale (this route will be active on June 1)
Chris: In addition to this, the Pride Icons are aimed at supporting the LGBTQ Community. What are your collaborations for the donation and support of the cause?
Amir: So far, we partnered with the following organizations:
1. Papa parties – for organizing private events, providing VIP and backstage access to Papa parties, and more to our nft holders.
2. Tammuz Family – giving our nft holders $1800 discount with surrogacies
3. Gymage – giving our nft holders up to 30% discounts
4. Boris Paskhover, MD – giving our nft holders up to 20% discount for facial plastic surgeries (this can mean the world for the trans community)
5. Bit2c – giving our community VIP support
We're also in active conversations with 2 other organizations which we hope to announce soon once the agreement is complete.
In regard to our donation, some organizations were already decided and some will be decided in the future, hopefully with the voting of our nft holders. All organizations are within the LGBTQ+ space.
Chris: The inaugural mint is special. How many tokens will be released? What is so different about this launch?
Amir: In addition to the 100 NFTs sold in auction, we have 9900 unique NFTs that we plan to release in phases after the auction. These will be sold in a standard way at a fixed price. These are our lowest and second utility tiers. Our top tier is the one we're selling on June 1st in an auction. (we have a total of 3 tiers – to learn more about our tiers see https://prideicons.io/#memberships)
Chris: Furthermore, what will the tokens look like? How will the tokens be differentiated?
Amir: The 100 NFTs sold in auction are completely different from one another. You can see examples here: https://www.instagram.com/prideiconsnft/
The 9900 NFTs that will be sold later have unique art and attributes that differentiates one from another. You can see some examples here: https://prideicons.io/#lookbook
Chris: To be sure, what will be the cost of one token of the Pride Icons? How much will be the minting fee?
Amir: The minimum bid during the auction is 0.06eth. Minting fee depends on gas prices. From our experimentation we saw that the first bid used 186,146 gas units and the second+ bids used only 116,973. With current gas prices and eth prices this is between $5 – $13. Once the auction closes, we call the contract to do the actual minting – so that's free for the bidder.

Chris: Also, please clarify the steps for minting one Pride Icons NFT.
Amir: 1. Go to https://prideicons.io/sale
2. Connect your wallet (e.g. metamask or coinbase) or log in with your email
3. Place your bid by either sending a transaction with your wallet or going through the Paper credit card flow
4. Wait for the auction to end.
5. If you're the winner (you'll see that on our site), your NFT will be sent to the wallet you used to place the bid. For credit card flows, Paper will create a wallet for you and hold it until you're ready to take control over it.
Chris: The team of Pride Icons is experienced and renowned. Who are the members forming the board? How does each one of them contribute towards Pride Icons NFT?
Amir: Our board has 3 people: Eliad Cohen, Regev Gur, and Amir Lazarovich.
– Eliad is our very own Pride Icon. He represents the LGBTQ community and ensures we stay true to our mission.
– Regev is our marketing wiz. He manages our partnerships and marketing strategies.
– Amir is our dev expert. He manages all of our development needs.
Chris: Before we close, do share some of the important pointers from your roadmap. What are the milestones for 2022?
Amir: – June 1st – auction opens
– July 4th – last auction (closes on July 5th at 12pm ET)
– Later in July – mint opens
– August – Donations announced