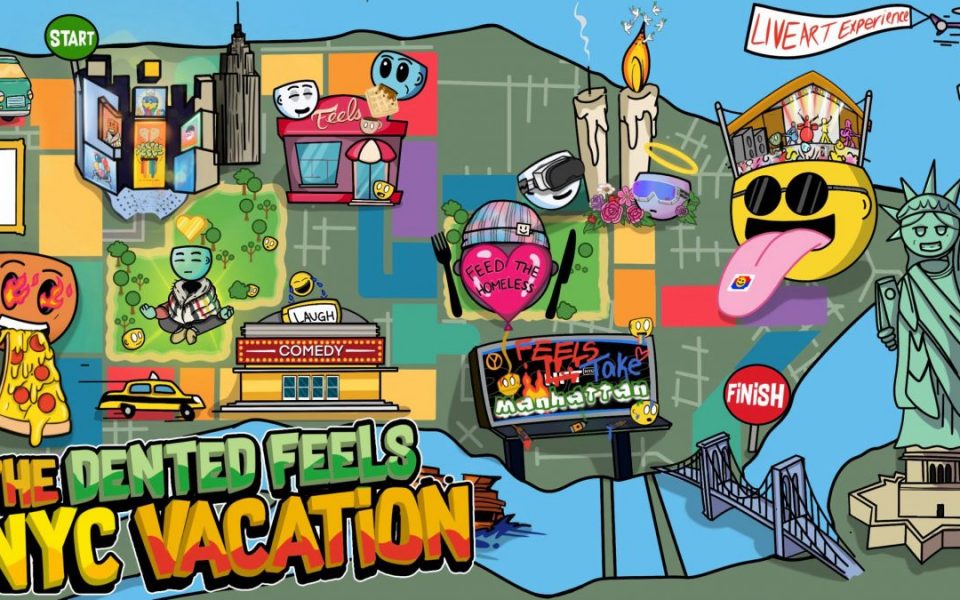 What's Happening at NFT.NYC? A Field Guide of Must-See Events and Activations
Over the years, NFT.NYC has evolved from a small, niche annual conference into one of the most monumental events in blockchain culture. After a massive upscaling for 2021's NFT.NYC, the event has nearly tripled in size for its 2022 iteration, now featuring over 1,500 speakers at multiple venues over a span of four days.
For the entire week of June 20, NFT.NYC will act as a stomping ground for those both interested in and involved in blockchain-based art, music, film, gaming, sports, fashion, and more. With a roster including appearances and keynotes from celebrities such as French Montana and Timbaland to NFT stars including Roham Gharegozlou and Chad Knight, the annual conference will undoubtedly be one to remember.
Yet, among all the fanfare, it's becoming increasingly difficult to navigate the lists of speakers, events, and activations. So to help NFT enthusiasts and maximalists of all types get through this year's wealth of festivities, we've created a roadmap through NFT.NYC's most exciting and influential happenings.
Must-see speakers
As was the case in previous years, NFT.NYC will combine both educational programming and on/off-site entertainment for its thousands of attendees. The event's scheduled guest speakers are intended to reflect the state of the NFT ecosystem and the broad spectrum of innovative blockchain tech sectors that have cropped up over the past few years.
Don't expect to catch every speaker in the same building, though, as the conference will be hosted across four separate venues with multiple stages and breakout rooms featured throughout each. Below we've highlighted some of the most influential speakers/topics being featured at NFT.NYC that you definitely don't want to miss. For more options, and for a full list of venues, see the full NFT.NYC program here.
Tuesday (June 21)
10:25 – Onboarding The World to NFTs w/ Ivan Soto-Wright (Radio City Music Hall)
11:50 – How NFTs are Shaping the Future of Music w/ Mike Darlington, French Montana, Jim Jones, and more (Radio City Music Hall)
2:25 – Future of Film and NFTs w/ Spike Lee Sade Baderinwa (Radio City Music Hall)
3:35 – NFT Art for Good: Artist Spotlight with MAPS and Christie's (RCMH (Radio City Music Hall)
5:40 – Coinbase Presents "The Degen Trilogy: Part 1" (Radio City Music Hall)
Wednesday (June 22)
9:15 – How do NFTs Impact the Future of Entertainment w/ Timbaland, Yam Karkai, and more (Town Hall Theatre)
10:40 – NFTs: The Digital Asset that Brings People Together w/ Tom Bilyeu, David Gokhshtein, and more (Town Hall Theatre)
1:00 – NFTs and Activism: Making a Difference with NFTs w/ Thanasi Dilos, Danielle Mclaughlin, and more (Edison Ballroom South)
1:20 – The Year of NFTs w/ Roham Gharegozlou (Marriott 7th Floor – Astor)
3:10 – The Impact of NFTs in Africa: From Community to DAO w/ African NFT Community (Marriott 7th Floor – Astor)
Thursday (June 23)
10:20 – From Physical to Digital: How to Make it in NFTs w/ Franky Nines (Marriott 6th Floor – Broadway)
12:05 – Rebranding with NFTs for Independent Creators w/ Darren Moore, Alex Solis, and more (Marriott 6th Floor – Broadway)
12:15 – Expanding the ENS Ecosystem with NFTs w/ Allen Hena (Town Hall Theatre)
2:55 – How to Build a Marketplace for Your Brand's NFTs w/ Donnie Dinch (Marriott 5th Floor – Westside)
3:50 – How Women are Changing the NFT World w/ Maya Nicks, Erin Cell, and more (Edison Ballroom Main)
Events and activations
Of course, official programming doesn't even begin to scratch the surface of what NFT.NYC is all about. NFT.NYC is quite possibly best known as a melting pot and celebration of NFT and blockchain culture — highlighted by the array of satellite events and activations hosted by various artists, projects, DAOs, and teams that make up the NFT ecosystem.
From galleries to parties, to tournaments, and in-person, real-life (IRL) web3 experiences, there's quite a bit to do and see off-site at NFT.NYC. Yet, similar to official programming, there's almost too much to list. So here are some of the top few happenings to get you started. To see a full list of community and satellite events, visit the NFT.NYC website here.
When: June 20: 7 p.m.-2 a.m.
Where: Iron 23 (29 W 23rd St)
Popular fantasy-themed NFT project Forgotten Runes will be hosting a single-night NFT.NYC satellite event titled "Enter the Runiverse." Featuring an exclusive "first look" preview of the forthcoming Runiverse free-to-play game, the event will showcase how the project has been actively delivering initiatives across gaming, film/tv, merchandising, IRL events, and traditional publishing. Join the Forgotten runes crew as they sacrifice jelly donuts, bask in sorcery, and chant in ritual to release viral sensation Oliver Tree as the Beast Gigas Chad for a magical musical performance.
Web3Fest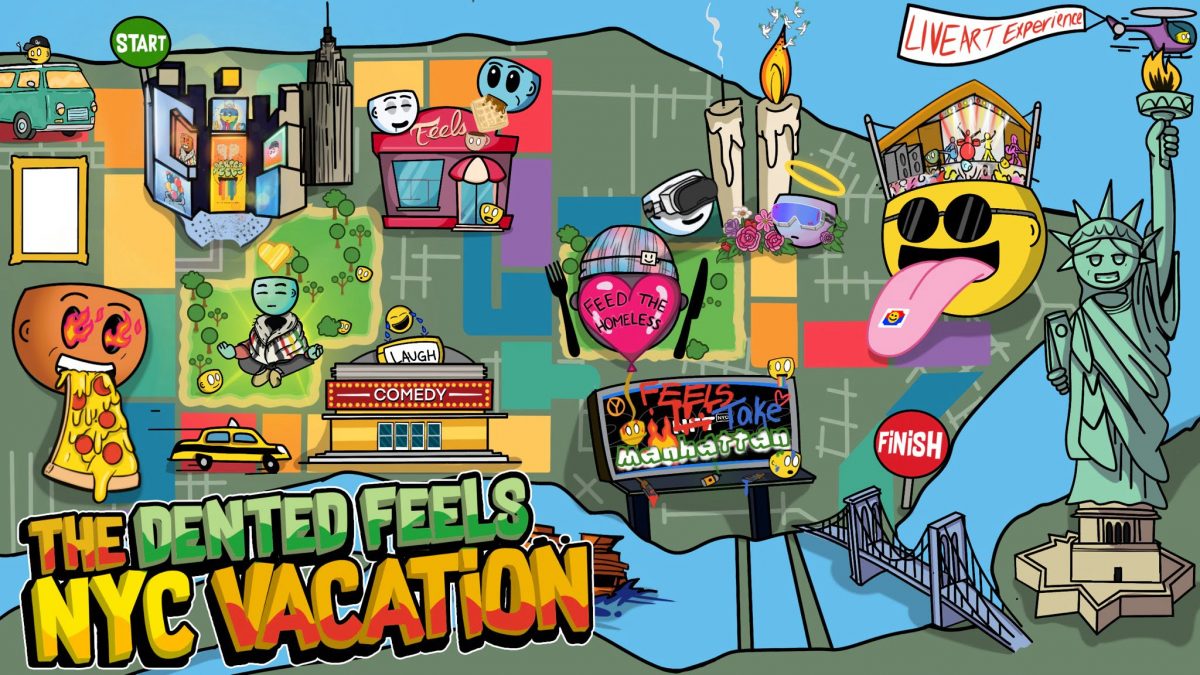 When: June 20: 9 p.m.-1 a.m.
Where: VR World NYC (10 E 34th St)
The NFT Guild and Redpill VR are teaming up to present Web3Fest — a mixed reality event hosted as part of the Dented Feels NYC Vacation. Hosted by Paolo Moreno, Web3Fest is presented as part of Redpill VR's mission to create the most innovative VR experiences on the market. The event will feature a fully immersive live DJ set by Georgia Sinclair and her metaverse avatar as well as artwork from featured projects Dented Feels, SuperNormal, and friends.
When: June 21/22: 11 a.m.-8 p.m. & June 23: 11 a.m.-5 p.m.
Where: Center415 (415 5th Ave)
Blue-chip PFP project Cool Cats is planning an IRL activation for NFT.NYC, which will include a fully immersive, physical version of their popular Cooltopia game. Featuring a gamified journey aimed at inspiring, educating, and entertaining guests, the experience will be open to both Cool Cats holders and event attendees, free of charge. The activation is slated to illustrate that NFTs are only a singular part of the Cool Cat's evolving, multi-faceted mission.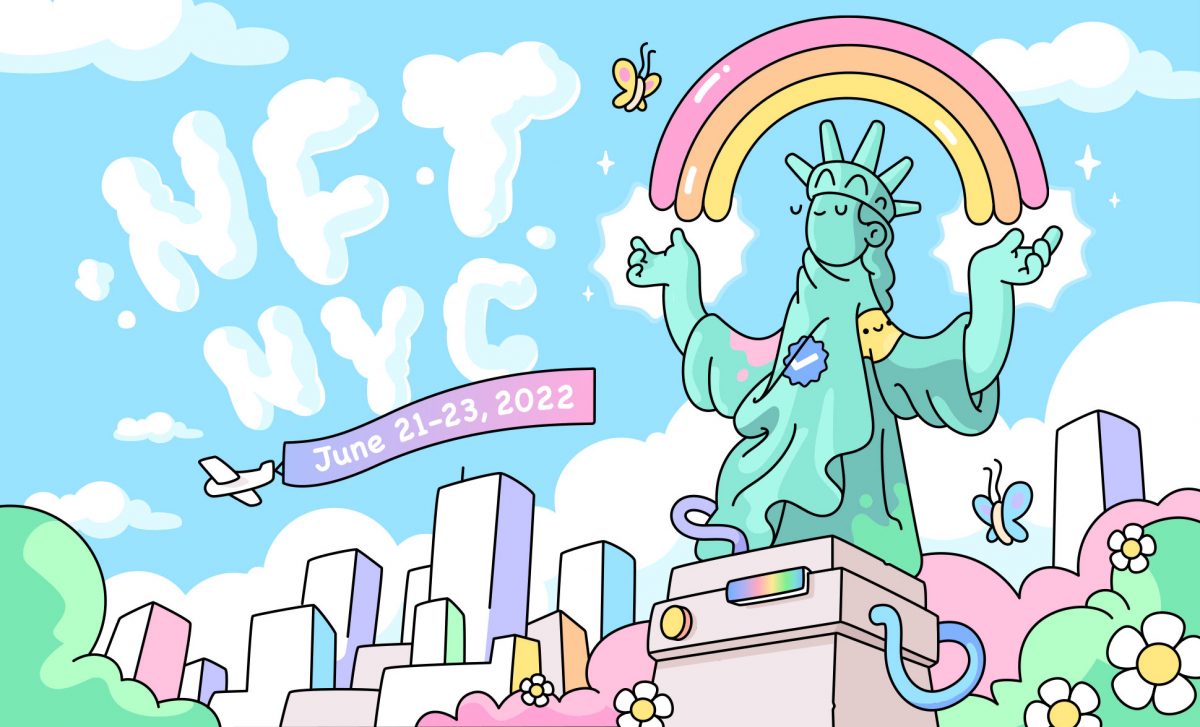 When: June 21 & 22: 12-8 p.m.
Where: TBA
The influential Doodles project will be hosting three days of immersive events, two of which will be open to the public. Taking over an exclusive theater (location TBA) to showcase the upcoming project roadmap, the Doodles crew will be hosting a premiere of their product trailer, brand new IRL experiences, and exclusive information drops at events throughout the week. With major announcements and partnerships to be revealed and live performances on the docket, the Doodles community is encouraged to come out and show their support.
When: June 21-23: 12-6 p.m. & 9 p.m.-1 a.m.
Where: Studio 525 (525 W 24th St)
Influential crypto-artist FVCKRENDER will be bridging the gap between the metaverse and IRL with a physical activation of his prominent LVCIDIA metaverse project. For three days, LVCIDIA will be on display as a virtual gallery that connects FVCKRENDER's imaginative celestial and terrestrial worlds to his FVCK_AVATAR generative NFT collection. The event will also feature a collaboration with Steve Aoki's A0K1VERSE, as well as performances by Steve Aoki, TOKiMONSTA, and The Holy.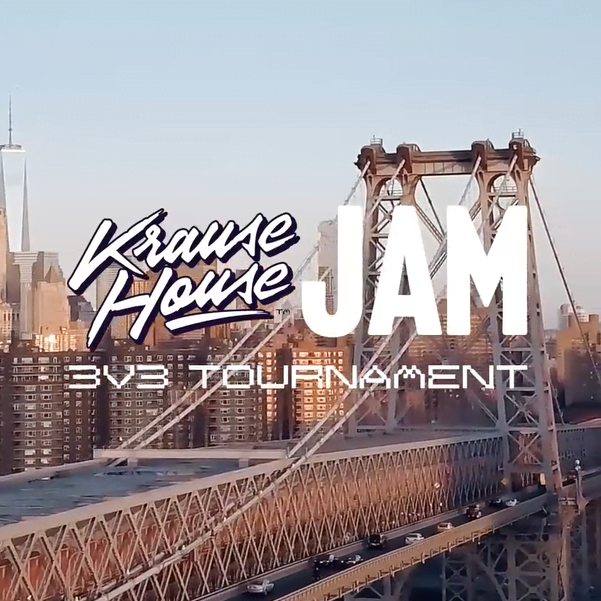 When: June 22: 3-9 p.m.
Where: Classic Car Club Manhattan (1 PIER 76, 408 12th Ave)
Sports and web3 DAO Krause House will be throwing a 3v3 basketball tournament for NFT NYC with a custom-built court. To commemorate the event, the court will be fractionalized into over 1,000 pieces and sold as the world's first physical NFT basketball court via public mint on June 15. A portion of all NFT sales will be donated to a basketball-focused charity of the community's choice, while the winning team of the 3v3 tournament will receive a $5,000 cash prize and one percent of the total court NFT sales.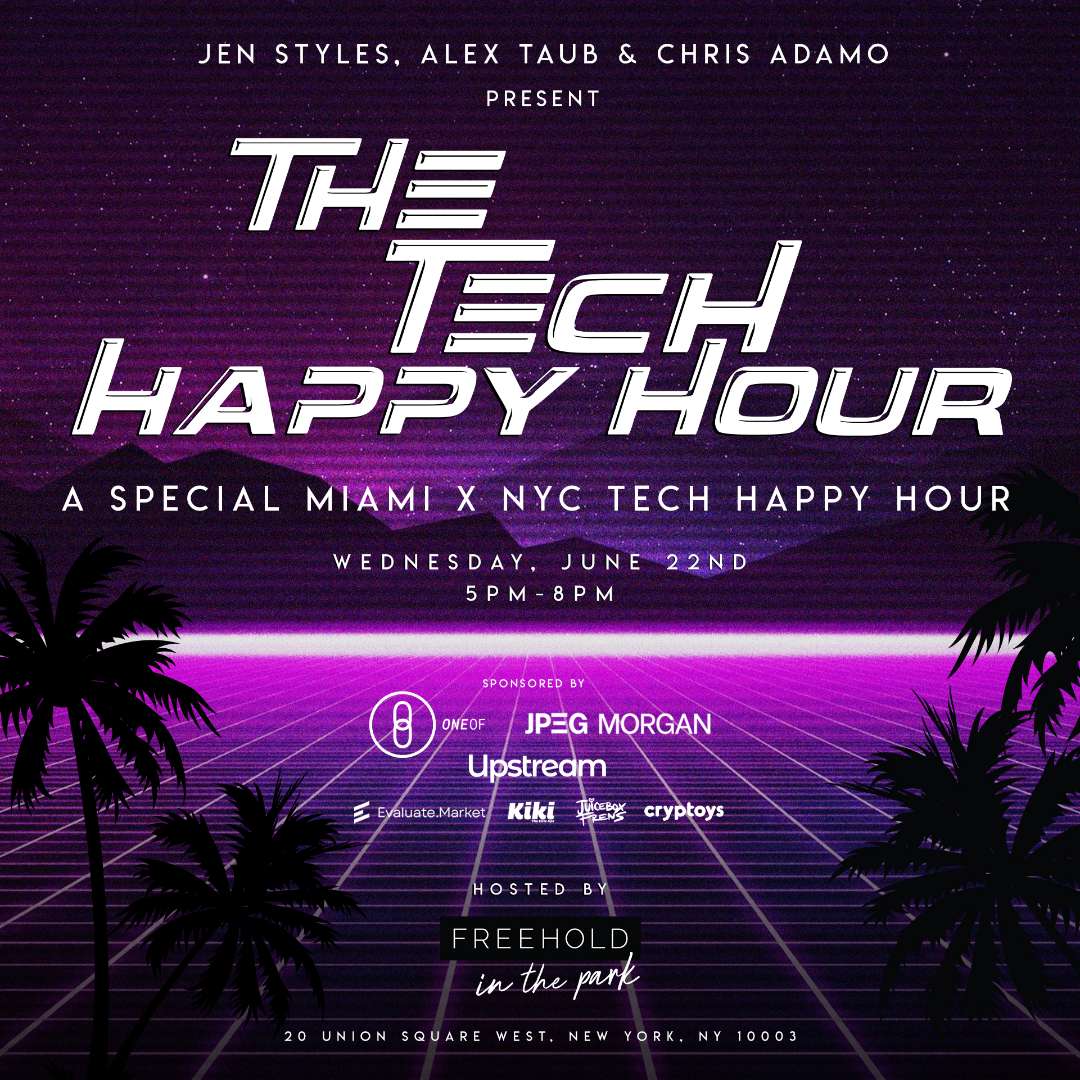 When: June 22 @ 5 p.m.
Where: Freehold in the Park (20 Union Square W)
Influential NFT platform OneOf has teamed up with JPEG Morgan and others to present a Miami x NYC Tech Happy Hour. Set to be a casual recurring happy hour for new and old Miamians & New Yorkers, the event is open to the public (with RSVP) for those interested in connecting with fellow entrepreneurs, investors, tech folks, and more. Although the gathering is hosted every other week at Freehold, this special NFT.NYC edition is sure to see a turnout from NFT/crypto community members from all over.
When: June 24: 3-7 p.m.
Where: Lavan541 (541 W 25th St)
Multidisciplinary artist Crux will expand her mission to push the boundaries of movement art with a physical NFT.NYC experience. Inspired by the weekly moveMINT Twitter Spaces presented by Forbidden Fruit, this IRL event will intimately highlight performers from the web3 Dance collective and is curated to bring awareness to dance and equitable opportunities for dancers. Trained in Hip-Hop, African, ballet, modern dance, jazz, contemporary, tap, musical theatre, and acro/gymnastics, Crux was featured in the March edition of Next Up, and we are happy to present Move Mint as an official nft now Next Up partner event.
The post What's Happening at NFT.NYC? A Field Guide of Must-See Events and Activations appeared first on nft now.