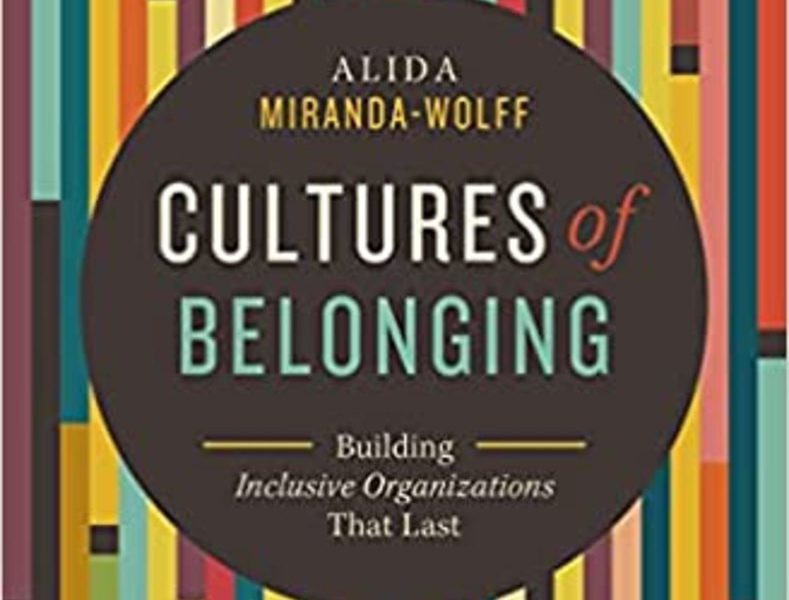 Why Diversity, Equity, Inclusion, and Belonging Is Important for Writers
Diversity, equity, inclusion, and belonging (DEIB) is important for everyone. The way we live, work, collaborate, and communicate must take into account the value of multiple perspectives, structural inequalities, social rejection and exclusion, and the basic psychological need we all have to be accepted.
(Tracey Michae'l Lewis-Giggetts: On Intentional Expressions of Black Joy)
As writers, we have a special responsibility to apply a DEIB lens to our work because so much of what we write ends up becoming cultural truth. I don't just say this as a nonfiction author on DEIB. The reality is that people really do believe what they read, even when our writing is explicitly fictitious.
It's for this reason that so many activists across writing and social justice name the inherent wrongs of primarily publishing only certain authors without creating space for others. The conversation around publishing and DEIB has centered, in recent years, on one question: Who gets published?
Representation Matters
The answer, as the 2019 Lee and Low Books Diversity Baseline Survey of the publishing industry shows, is colored by who does the publishing. Of the over 7,000 respondents to the survey, 76 percent identified as White, 97 percent as cisgender, 81 percent as straight, and 89 percent as non-disabled.
As the co-authors of the survey, Laura M. Jiménez and Betsy Beckert note, "At a time when readers of all backgrounds were demanding to see themselves in books, the publishing industry came nowhere near to reflecting the rich diversity of the United States."
Affinity bias—gravitating toward people like you—is pervasive across all social interactions, and publishing is no different. If the publishing industry decision-makers come from dominant groups, it stands to reason that so will the authors they publish.
This argument is supported by a study by The New York Times, which found that in 2018, Non-Hispanic White people accounted for 60 percent of the U.S. population … and wrote 89 percent of the books in their sample.
When I've spoken with other writers about both the concrete data and anecdotal evidence, the response is often of combined helplessness and hopelessness. Statements like, "It was hard enough for me to find a publisher with my advantages; what can I do to help those without them" and "Publishing has been a problem for a long time. I'm not an insider, and the only solution is going to come from inside the industry" abound.
IndieBound | Bookshop | Amazon
[WD uses affiliate links.]
I understand the frustration. As someone with both dominant and non-dominant identities, but who aligns to ones more closely associated with the majorities in publishing (White-passing, straight, and cisgender), it took 18 months and 30-plus rejections to find a home for my book. And, throughout the process, I experienced microaggressions and just plain aggressions from publishing industry staff members.
Yet, there are things writers can do. We can advocate for writers of non-dominant identities by platforming their work on our social channels and in public spaces. We can introduce them to our agents and publishers. We can feature them in our own writing, always providing both ample credit and editorial decision-making rights when we do.
We can also acknowledge that when we are in the dominant group, we have a responsibility to improve representation through our work by thoughtfully, intentionally, and sensitively expanding the universe of who is portrayed and how they are represented. If 89 percent of writers published are White, then the public learns mostly of the White experience, White culture, and White social norms.
We must ask ourselves how we share space and write with others instead of about them, whether through co-authorship or other means.
The Possibilities of Co-Creation
What is written is as important, from a cultural influence standpoint, as who gets to write and have their writing read.
We should give writers from underrepresented identities more opportunities to be read. And, those opportunities should not only be to write about their communities and experiences but generally. This principle strongly aligns with another: Writers outside of those identities have to treat their subjects with sensitivity, consideration, and a willingness to co-create rather than dictate.
Here's an example: The stark contrast between how Jeanine Cummins' American Dirt and Rachel DeWoskin's Blind* landed with audiences. Both books were written by dominant group authors about underrepresented groups. Yet, the response couldn't be any more different.
For many readers and public commentators, the fact that in promoting American Dirt Cummins assumed a more Latiné identity, one she hadn't historically showcased or identified with, for her thriller about Mexican immigrants escaping to the U.S. was highly problematic. The marketing suggested a firsthand relationship to the subject matter, which was also meant to be emblematic of the Mexican experience. That same subject matter ignored realities about the various forms of violence, exclusion, and fear immigrants actually face, all the while platforming superficial representations of immigrants.
In other words, an author from the dominant group (namely, a White U.S. citizen) benefited from the exploitation of the experiences of a group that she was adjacent to without meaningfully interacting with its members and integrating their voices into the work.
That's not to say that dominant group authors don't have a right to explore subject matter outside of their own experience. Rachel DeWoskin's Blind demonstrates how co-creation can serve as a constructive force in both increasing representations through characters (what is written about) and taking stewardship of that representation seriously (who is writing the work).
DeWoskin's novel focuses on the experiences of a blind teenager who has suddenly lost her eyesight as she learns to navigate a world not built for her. To write the novel, DeWoskin learned Braille, swam for eight months blindfolded to simulate her protagonist's own adjustment experience, and spent time with blind people at the Chicago Lighthouse for the Blind. It was there that she developed real relationships with blind people, ones that led to her (with their permission) writing their own memories and feelings into Blind. This collaborative process led to a more positive response, including from blind teens themselves.
Expanded Opportunities for Change
How you do your research, integrate into the communities you are researching, and engage in ethical storytelling all contribute to an improvement in representation, and the validation that this sort of representation is commercially viable. And, the opportunity doesn't stop there.
Since most writers have readers, even considering who your readers and editors are is enough to start making a change.
For my book, I intentionally chose three readers from a diversity of identities, experiences, and preferences. One spotlighted every instance where I used disability as a metaphor (i.e. blindspot, stand up for, tone-deaf) while another emphasized that so many of my examples centered on women of color rather than men or nonbinary people of color. Multiple readers noted when my writing would be inaccessible to most people without a postgraduate reading level vocabulary.
Hiring sensitivity readers to ensure you are culturally aware and accurate is another tool to ensure your work is nuanced and ethical. So is making sure you give credit to anyone and everyone who influenced the work and ideas reflected in your work, especially those most likely not to be credited elsewhere on account of their identities.
You have the tools at your disposal as a writer to shift the paradigm of what gets labeled as important; use all of them to create the change writing, publishing, and our broader society need.
*Author's Note: In 2013, I took a creative nonfiction course at the University of Chicago with Rachel DeWoskin as part of my curriculum in English Language and Literature.