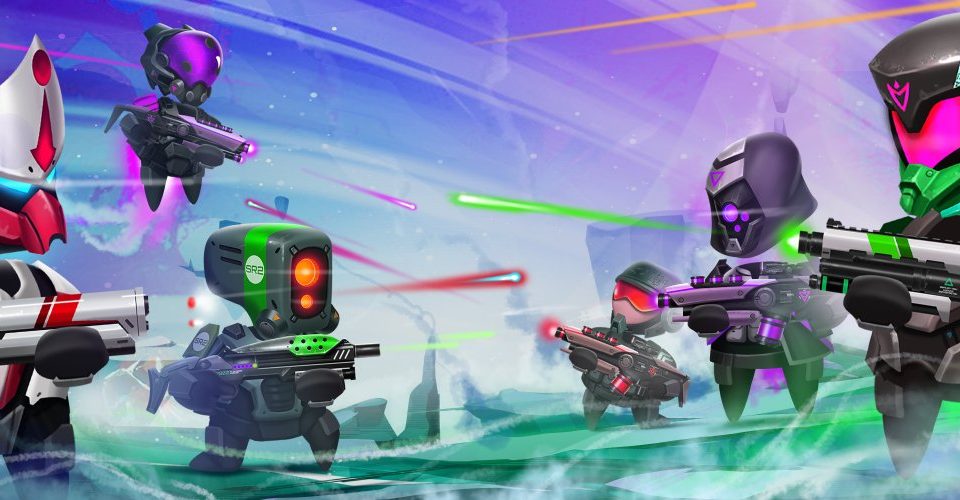 You Will have the Opportunity to Stake your NFT and be Rewarded by $COSMO Token — Founder's Interview
This time around we are talking to Nikson — Co-founder of Cosmo Heroes.
Chris: Cosmo Heroes is one of a kind DeFi and NFT project on the Solana blockchain. What is so special about the token?
Nikson: Cosmo nfts and $COSMO Token will have many uses. First of all you will be able to stake your nft's to get $COSMO tokens. After that you can use these tokens in mini games or in Cosmo Platformer. All of these will be part of our burning mekanism.
Chris: The Cosmo Heroes are here to play, win and earn. What is the central theme of the gameplay?
Nikson: Cosmo Heroes is part of the big Cosmo ecosystem, which is primarily related to the NFT. At the initial stage after the launch of the CosmoSol platform, you will have the opportunity to stake your Cosmo Heroes and be rewarded by $COSMO Token. Which will allow you to receive passive income from your NFTs.
Also, in addition to Staking our Cosmo Heroes NFTs, you will be able to play Cosmo Platformer. That's not a P2E game but it will be quite an interesting and fun game. Earned Tokens from Staking you will be able to use in Cosmo Platformer, buying various in-game items and much more.
Chris: Similarly, how does staking work with the Cosmo Heroes tokens? What are the rewards?
Nikson: There will be a pool of $COSMO tokens that will be distributed between users who staking Cosmo Heroes NFTs. So it will be pretty profitable to have Cosmo Heroes NFTs. Also you will be able to use your $COSMO tokens in tokens staking with pools in $COSMO or others tokens. So the simplest explain of staking system will be biswap on bsc blockchain, but our product will be on Solana.
Chris: Again, what are the private token sales? When are they expected?
Nikson: Private token sale gives you a chance to get tokens at an early stage of the project at a good price. The pre-sale of tokens is planned before the launch of the platform. The approximate date is expected for July-August this year.

Chris: So, what is the minting date for the Cosmo Heroes tokens? How much of the cost accounts for gas? What will be the total minting cost of one Cosmo Heroes NFT?
Nikson: It's a bit early to talk about the exact date but we can say that it will be in the middle – end of May. As the mint will be in the SOL, the price for gas will be very small. Regarding the price we can say that the price will vary from 1.5 to 2 SOL. Also depending on whether you are on the white list or you will be minting publicly. More detailed information about the price and date of the mint will be available a little bit later on our social media (Discord and Twitter).
Chris: In the same way, please share the minting process with the readers of NFTCalender.
Nikson: First of all, we would like to take place the Mint on one of the popular launchpads, but it's still a little early to say which one. In order to Mint the NFT you will need to connect your wallet and have a SOL in your account.
Chris: Finally, please share your roadmap for Cosmo Heroes NFT? What are the next stages of development for the token?
Nikson: Our roadmap and other info you will be able to check in our WhitePaper. First of all, we are going to launch the CosmoSol with with the possibility of NFT Staking and make a Token $COSMO Pre-sale. This is what concerns the initial stage. After that we will develop the platform, introduce new NFT and other mini-games.