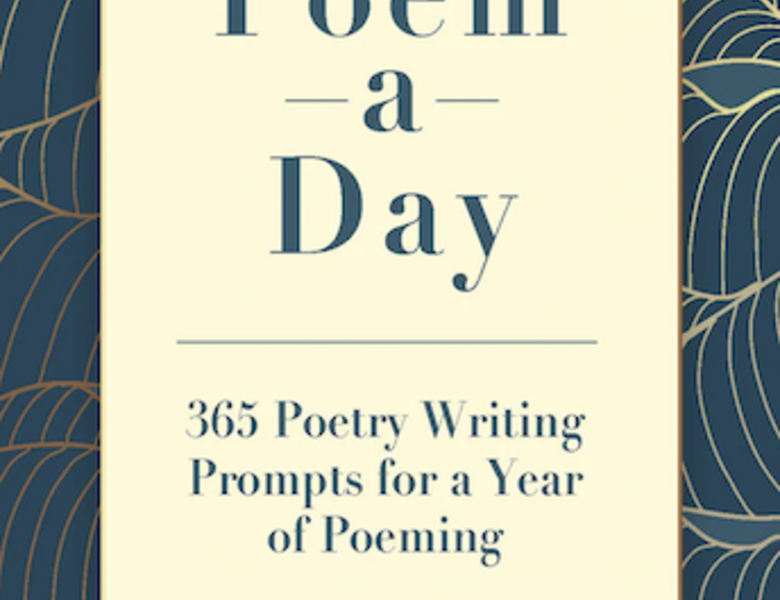 2022 April PAD Challenge: Day 11
For today's prompt, write a power poem. Your poem could somehow involve electricity, solar power, fossil fuels, wind, or water. It could illustrate a power play or someone exerting their power over someone else. Of course, you could also write about a power outage. You alone have the power to poem your way through this prompt.
Remember: These prompts are springboards to creativity. Use them to expand your possibilities, not limit them.
Note on commenting: If you wish to comment on the site, go to Disqus to create a free new account, verify your account on this site below (one-time thing), and then comment away. It's free, easy, and the comments (for the most part) don't require manual approval like on the old site.
*****
Write a poem every single day of the year with Robert Lee Brewer's Poem-a-Day: 365 Poetry Writing Prompts for a Year of Poeming. After sharing more than a thousand prompts and prompting thousands of poems for more than a decade, Brewer picked 365 of his favorite poetry prompts here.
*****
Here's my attempt at a Power Poem:
"The Power"
I listened to the band Snap!
singing "I got the power"
with that super sweet dance
beat (duh-duh-duh-duh …
duh … duh …. duh-duh-duh-
duh … duh) "yeah, yeah, yeah"
and anyway, I think, yeah,
I got the power to start
doing something powerful
like making a power play
or maybe taking a power walk
but then all I really end up
doing is making a power list
of power moves to make
someday after this power nap.