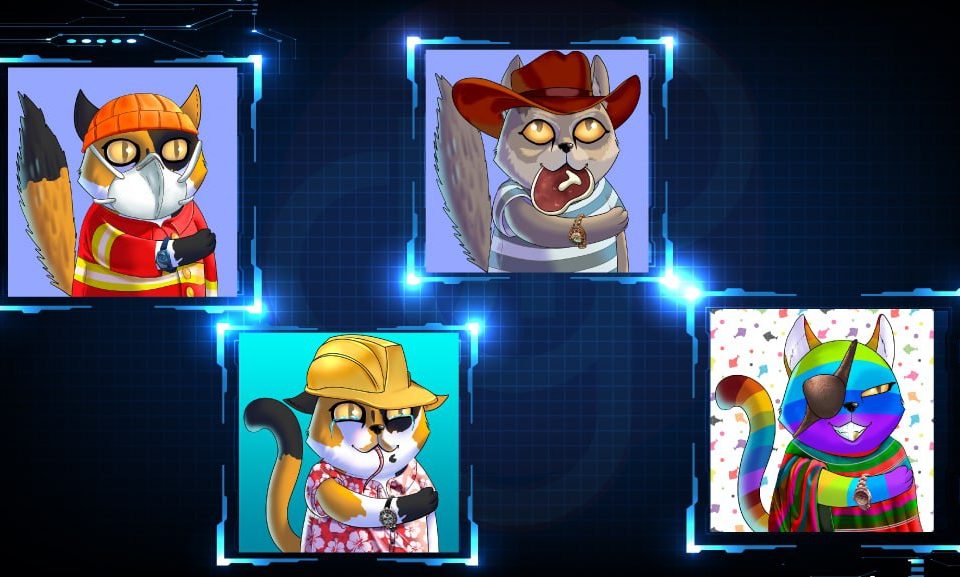 Holders have a Chance to Win a 5 Rolex Watches worth Over $150,000 total — Founder's Interview
This time around we are talking to Mihai Nicusor – Ceo & Product Manager at DeFi Yield Protocol
Discord: DYP | Mihai#8171
Twitter: @m_BMN_
Get to know Mihai.
Chris: Cats and Watches Society NFT is backed by the Defi Yield Protocol. What is the central idea behind the creation of this token?
Mihai: The primary idea is to continue to offer our investors the most rewarding and current products on the marketplace. The Defi Yield Protocol believes that the NFT and GameFi marketplace is an amazing opportunity and we believe the launch of Cats and Watches Society is just another example of the progressive and lucrative offerings that DYP has been so successful with.
Chris: So technically, each token represents a cat that is wearing a special kind of watch. What are the different traits and characteristics of these tokens?
Mihai: Cats and watches has 10 distinct trait categories with over 230 different traits. Each cat will be outfitted with a luxury watch that will heavily impact the rarity of each NFT. Each NFT will be randomly generated from our hand drawn pool of traits ensuring each CAWS will be a funky and unique masterpiece.
Chris: What are the benefits of membership in the Cats and Watches Society? How can I become a member of society?
Mihai: The Defi Yield Protocol team believes that our membership benefits are unmatched in this space. By minting a holding a CAWS you get access to:
10% of minting fees paid back to holders
Eligibility into our massive 5 Rolex Watch giveaway worth over $150,000 total
Ability to mint an additional FREE Watch NFT
Participation in the CAWS staking pool with ability to earn real crypto ETH rewards
Opportunities to earn in our upcoming Virtual Reality Metaverse platform
Chris: Simultaneously, what will be the cost of each CAWS token? How much is the minting fee?
Mihai: CAWS is a collection of 10,000 NFTs with a mint price of .08 ETH. White list is open to all users on our website.
There are no pricing tiers or pre-release WL grinds. The mint is open to all users in a fair and even manner.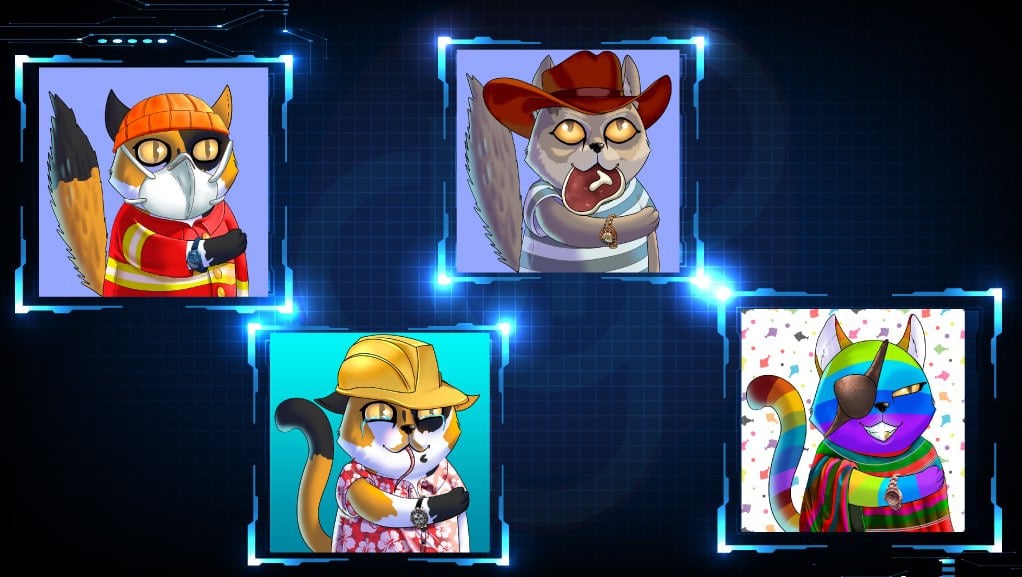 Chris: Moreover, how can the investors each passive income from the CAWS NFT? How will they receive the benefits?
Mihai: There are multiple paths to income with Cats and Watches Society.
1. 10% of minting fees are returned to holders
2. The CAWS staking pool where you can earn real ETH rewards
3. The Play to Earn experience in our Virtual Reality Metaverse platform.
Users will be able to claim their rewards on our site AND in the metaverse.
Chris: The team is also working on a play-to-earn game. What is the idea behind the gameplay?
Mihai: The idea is to provide a space where NFT holders can interact and earn rewards in the Metaverse. GameFi is a huge emerging market that we feel can be a great opportunity for our investors.
Chris: Also, what other rewards are up for grabs through the play-to-earn game? How will the NFTs interplay in the game to win the rewards?
Mihai: During the game, players will have their NFT cats as companions, which they can customize by purchasing items and animations. Above all, the cats will interact with their owners in various ways, especially through sounds and animations. Once this concept becomes active, NFT holders will gain access to all types of additional rewards.
Chris: Finally, what is the minting process for CAWS NFT? Please describe it in detail.
Mihai: On April 13th, 2022 at 9 am PST, users will go to our official site and connect their registered wallets. They will be able to mint up to 100 NFTs per wallet at .08 ETH plus gas each.
Also, don't forget to join our Discord and Twitter. It is the best way to stay informed on news and announcements.