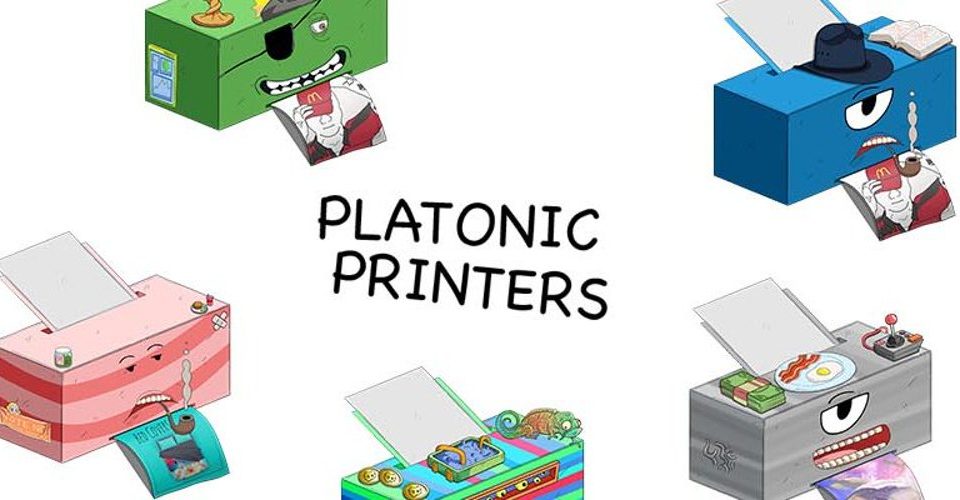 Complimentary Gift cards, Giveaway raffles, Cost-pricing on our Products and that's just the Start — Founder's Interview
Howdy fellows! Today we are sitting down with Kareem Ashi — Co-Founder of PrintitFast.
Professional background: ten years of experience in entrepreneurship, app development and business growth.
Chris: Platonic printers is an offbeat idea. These are artwork-based utility tokens. Please explain the idea behind the NFT in greater detail
Kareem: The NFT space was created around art, but there's been a growing desire in the NFT community for more real, tangible utility. That's why we designed the Platonic Printers as an "artwork based utility token". We've spent time and money getting the art just right, so these could stand alone as a PFP or simply a digital collectable. But that wasn't enough for us. We wanted to give our holder's REAL WORLD benefit, so we've tied our tokens to unbelievable benefits and discounts that allow them to get the most competitive prices in the print-on-demand market. Our Platonic Printers holders are our VIP club and enjoy exclusive benefits thereof, starting with complimentary gift cards, giveaway raffles, and of course, cost-pricing on our products. And that's just the start.
Chris: Centrally, the Platonic Printers NFT gives the power of cheap printing. What other utilities come along with the minting of one Platonic Printers NFT?
Kareem: We aim to create a community of creators and designers by providing this extreme value associated with our NFT tokens. Owning a Platonic Printer is the best way to get involved in the printing community and network with other creative and collaborative individuals. We can't wait to see what our community designs and creates, as well as give back to them every chance we get through exclusive holder-only offers, giveaways, and discounts/education.
Chris: Similarly, there are quite a few giveaways lined up along with the release of the Platonic Printers NFT. How can one participate in the giveaways and rewards?
Kareem: Every holder will enjoy that cost pricing on all of our print-on-demand offerings, and at least 150$ gift card in the first year for as long as they hold the NFT.

Chris: Also, the investors want to be at the helm of affairs at Platonic Printers NFT. What are your official channels of communication?
Kareem: Our main channels of communications are our official website, our official Twitter and our Discord.
Chris: So, how many NFTs will be released on the minting date? What will be the cost of one NFT including gas?
Kareem: There will be 5555 platonic printers, Pre-Mint price : 300 Matic , Public Sale: 400 Matic. So make sure to join our discord to get whitelisted for the pre-mint.
Chris: More importantly, do you also have a minting limit per user or transaction?
Kareem: Yes 10 per transaction.
Chris: Lastly, please describe the step-by-step purchase procedure for the Platonic Printers NFT.
Kareem: To purchase, you need to have a crypto wallet. We recommend Metamask. You can do this directly on our website, connect your wallet and enjoy minting!