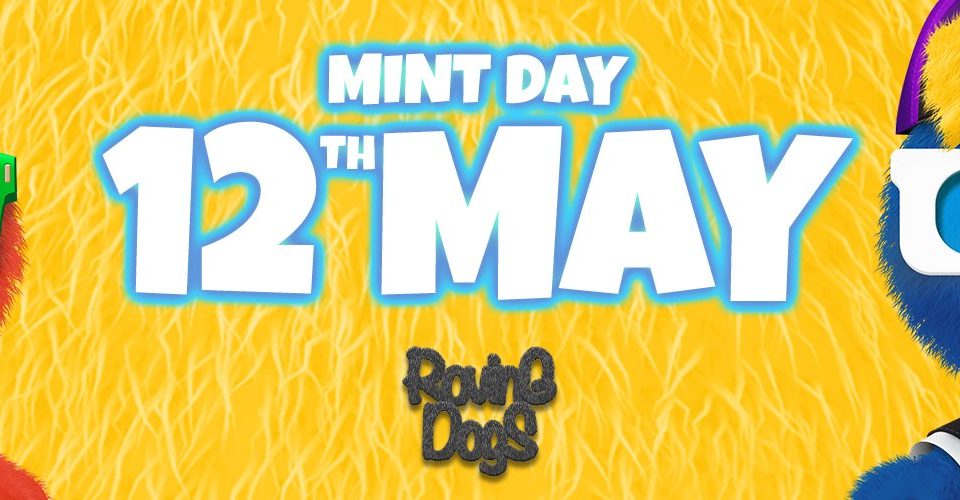 Holders will have a Chance to Enter Dog-Park to Participate at Unique Show To Earn — Founder's Interview
Greetings, NFT fans! My guest today is penta5baby#0858 Co-Founder and Advisor of the Roving Dogs Team.
Professional Background: Web3 and NFT appasionate previously working in the fashion industry.
Proud owner of MAYC#26822 and of an amazing puppy called KUMA.
Chris: The Roving Dogs are here to save the world from the damages of consumerism. How do the tokens work towards the cause? What will be your initiatives?
Penta5baby: We Believe in a more Digital and Sustainable future to look forward to. Dogs are one of the most wanted and unfortunately abandoned pet and through our nft we want send a strong signal to all pet owners:
If you need a pet, adopt him. If you want to buy it, go digital.
We ultimately partnered with @Pawthereum to which we will donate 10% of the entire mint revenue for them to help hundreds of dog shelters around the world
Chris: In the same way, what is the central theme behind the creation of Dogs to represent your NFT? What are the important distinctive features of the NFT?
Penta5baby: Firstly, we as a team are all proud dog owners!
Dogs have always been at the humans side for many centuries, only in the USA 69 million households have at least one Dog, that's why we wanted to use an image that was familiar and loved by many in order to reach the most people with our message.
Our NFT holders will have the chance to enter an exclusive Dog-Park that we will create on @othersidemeta land and to participate at unique Show To Earn contests that will keep the community active and rewarded.
Chris: Do you also have some rare tokens? How can the investor buy the rare ones? Also, do you have a rarity reference chart?
Penta5baby: The collection is of 7777 pieces completely autogenerative and randomised, some particular objects in the nft will be extremely rare giving the holder increased benefits both during our show to earn contest and as a pricing on the marketplace of our choosing OpenSea.
We will collaborate with impartial Rarity websites in order to chart all the rarities of every single nft
Chris: Similarly, what will be the price of the Roving Dogs NFT? How much of the cost would account for the gas fee?
Penta5baby: People who participate and win the raffle https://rovingdogs.com/rafflerun/ will have an exclusive price of .055eth.
Public sale price will be of .077eth.
Gas prices as you know flactuates depending on the chain congestion. Thats why we gave a full 24hr time for mint in order to investors to pick the best time and with least fees.
MINTING STARTS 12 MAY AT 12AM

Chris: In addition to this, do you also have a minting limit for every minting transaction? Do users also face a minting limit for the number of tokens they can mint?
Penta5baby: We will limit to 5 Tokens for every Transaction.
Chris: More importantly, what are the other benefits of owning a Roving Dogs NFT?
Penta5baby: We will redistribute 10% of the mint volume to our holders through our coin that will be later used to upgrade your roving for the best experience in the DogPark
Also 50% of the secondary market royalties will be equally redistributed to holders
Chris: In the end, what is your roadmap for the future? What are some of the important milestones you want to achieve this year?
Penta5baby: Our dream is to bring Roving Dogs to be the first NFT claymation kids TV show for streaming, thanks to the founders previous experiences in animation studios.
Further innovations will be driven by the choices of the community with their amazing proposals… A Game, Puppies, Dog|Ape Crossover… keep those ideas coming!
Also, don't forget to join our Discord and Twitter. It is the best way to stay informed on news and announcements.