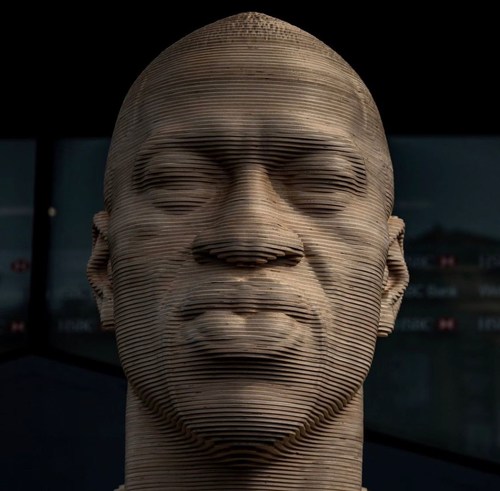 How NFTs Are Helping Create a More Just and Equitable World
While we often talk about the vast amounts of money some NFTs sell for, not all auctions are about generating profit for profits' sake. Some serve as fundraisers for all sorts of causes — from humanitarian efforts for the ongoing Ukraine-Russia conflict to off-kilter initiatives to help take on medical debts in the US. 
Joining the list of NFT auctions for noble causes are ConfrontART and mintNFT. Together, their SEEINJUSTICE event will raise funds for three charities focused on combating injustice.
Visual art meets social justice
Founded by Andrew Cohen and Lindsay Eshelman in 2020, ConfrontART promotes diversity and education in the arts by joining visual artists with social justice causes. The goal of the collective is to create global public displays of art that will inspire generations to come and create positive and meaningful conversations.
One of their most high-profile events was the successful physical launch of their SEEINJUSTICE collection in Manhattan's Union Square in September 2021. Now, they're teaming up with mintNFT to bring the collection, along with 9,000 works from other artists, over to the blockchain.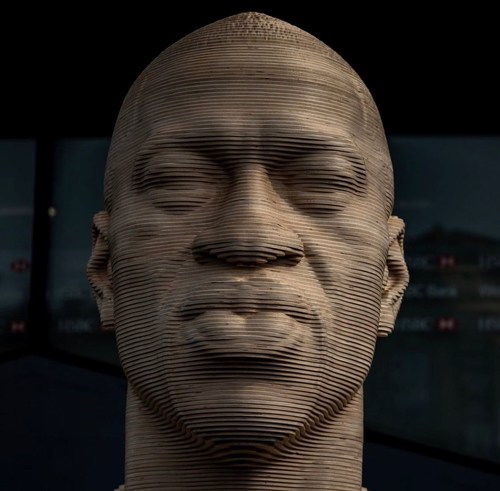 The works will be put up for auction during the SEEINJUSTICE event on April 28, with funds going to three separate charity organizations: We Are Floyd Org., The Breonna Taylor Foundation, and The John and Lilian Miles Lewis Foundation. Attendees at home will be able to keep up with the event via an exclusive stream.
Speaking on the campaign in an interview with nft now, Cohen and Eshelman stressed "it is very important that we continue to honor the families of Breonna Taylor, George Floyd, and John Lewis in their fight for justice and to acknowledge that justice is not equally shared amongst all people in America."
The collection will feature works from a diverse collection of artists, including LÁOLÚ NYC, Jesse Uranta, JOJO ABOT, and Izzakko. It's slated to be headlined by digitized versions of the statues Chris Carnabuci created for the original exhibit last September – busts depicting George Floyd, Breonna Taylor, and John Lewis.
Adding to the campaign is an NFT authored by recording industry royalty Dionne Warwick. A section from Warwick's latest single, 'Power in the Name,' featuring Bone-Thugz-N-Harmony's Krayzie Bone, will also be put up for auction in the fundraising effort.
This comes nearly 40 years after Warwick's involvement in the recording and release of the cultural touchstone 'We Are the World,' which saw some of the 20th century's most iconic musicians band together to raise funds to help combat the Ethiopian famine of the mid-1980s.
Today, Warwick and her team are setting their sights on a more domestic issue: the lingering specter of racial inequality. Comparing her experiences working on the two songs-for-charity forty years apart, Warwick tells nft now, "both songs carry the message of hope and of the humanity we seem to have forgotten at this time and need to be reminded of. Words have meaning!"
Breaking down barriers
mintNFT hopes this event will be a significant step forward in making NFTs more approachable to the greater public. James Sun, mintNFT's founder and CEO tells nft now, "with SEEINJUSTICE, we're hoping that the public can see how simple it is to onboard non-crypto users and how this technology can be leveraged to benefit valuable causes."
He continues, "for us, it's really about eliminating barriers to entry so that anyone can participate." As such, the first barrier to entry mintNFT is eliminating is the need for users to have existing crypto wallets to make purchases. Instead, the site automatically makes crypto wallets for new users upon signup, and will also provide options for users to make purchases using their existing credit cards.
One way mintNFT is hoping to build trust among new users is to integrate videos into the smart contracts of each of the 9,000+ NFTs in the collection, detailing the story behind their conception and creation. They'll also be including recorded highlights of the NFT auction in the attached video, giving users another layer of authentication.
Sun explains, "this is a movement that has already built a huge community around the need for social justice reform, and our goal in this project is to help to grow that community in a new, digital space."
The post How NFTs Are Helping Create a More Just and Equitable World appeared first on nft now.