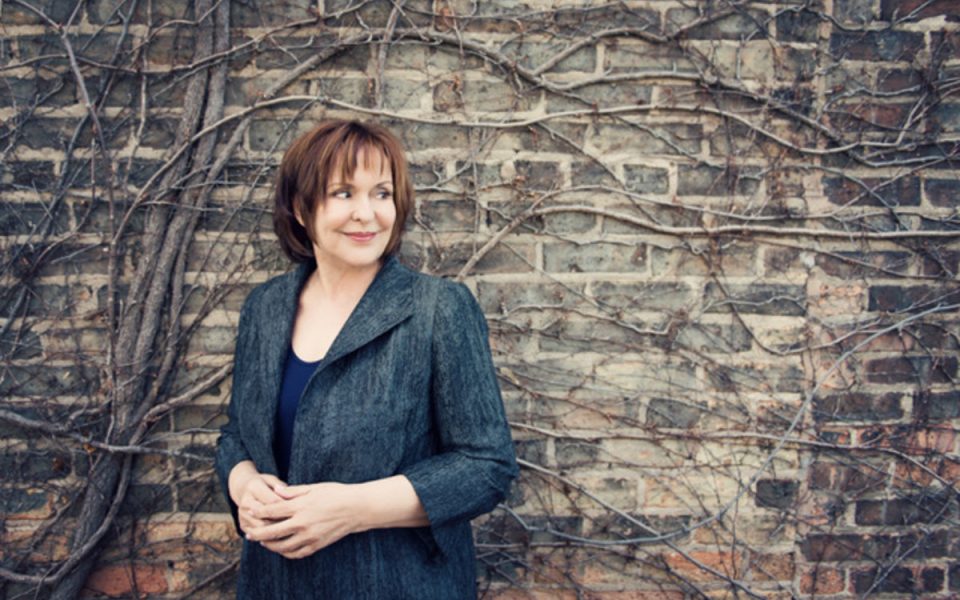 Jacquelyn Mitchard: On Forgiveness in Fiction
Jacquelyn Mitchard was born in Chicago. Her first novel, The Deep End of the Ocean, was published in 1996, becoming the first selection of the Oprah Winfrey Book Club and a #1 New York Times bestseller. Nine other novels, four children's books and six young adult novels followed, including Two if By Sea, No Time to Wave Goodbye, Still Summer, All We Know of Heaven, and The Breakdown Lane.
Mitchard's writing has won or been nominated for the Shirley Jackson Award, the Orange Broadband Prize for Fiction, UK's Talkabout Prize, and the Bram Stoker Award. A former daily newspaper reporter, Mitchard is a professor in the Master of Fine Arts program at Miami University of Ohio.
She frequently writes for such publications as Glamour, O the Oprah Winfrey Magazine, Marie Claire, and Reader's Digest. Her essays and short stories have been widely anthologized. She lives on Cape Cod with her family. Learn more at jacquelynmitchard.com, and find her on Twitter, Facebook, and Instagram.
In this post, Jacquelyn discusses the chance meeting that led to her new novel, The Good Son, how she approaches the writing process, and more!
Name: Jacquelyn Mitchard
Literary agent: Jeff Kleinman, Folio Lit
Book title: The Good Son
Publisher: Mira/HarperCollins
Expected release date: January, 2022
Genre/category: Fiction
Elevator pitch for the book: When her son gets out of prison after serving time for his role in the death of his girlfriend Belinda, Thea must battle her town's rejection; activists galvanized by Belinda's revenge-seeking mother and anonymous threats on Stefan's life. Thea slowly realizes that she has no idea what happened on the night of Belinda's death and that Stefan is in more danger at home than he ever was in prison. She may lose him before she even has a chance to forgive him.
IndieBound | Bookshop | Amazon
[WD uses affiliate links.]
What prompted you to write this book?
Years before I ever wrote this story, I was standing in a coffee line at a big hotel in Chicago where I was speaking at a writer's conference. The woman in front of me in the line dropped her book; I picked it up and asked if she was attending the conference. No, she said, she came to stay at this hotel every weekend, in order to visit her son, who was in prison. He was just 19 years old. Her son had murdered the only girl he ever loved, while so strung out on drugs that he didn't even remember the death.
She went on to tell me that one day, when she was in their hometown cemetery bringing roses to the girl's grave, the girl's mother appeared. The boy's mother was terrified: Would the woman scream at her? Hit her? Instead, the two fell sobbing into each other's arms. "At least," said the girl's mom, "You can still touch him."
I could not fully comprehend the grief of either of those two mothers. Although it was just minutes before I was to speak to a huge crowd, I couldn't turn away from her.
Years before, I'd heard a speech given by Sue Klebold, mother of the Columbine school shooter Dylan Klebold. As she spoke, I knew there were people in the crowd who must be wondering, how could this woman still love this monster? I have five sons of my own. There was no doubt in my mind that, if I were she, I would still love the child, my own child inside the monster. I would never give him up.
How long did it take to go from idea to publication? And did the idea change during the process?
It only changed about 700 times in the year or so it took me to write the book and the year or so after it was purchased before it was published. For me, writing a book is a constant process of revision—one sentence forward, two sentences back, two sentences forward, three words back. I revise as I write so as to get every paragraph as close to perfect (well, as close to perfect as is possible for me, anyhow) before I go on to the next part.
All the while, I am circling closer to what the story is really about and who the people in the story really are. Right up until the last moment, I'm taking characters and events out and changing situations when it becomes clearer to me that Mr. So-and-So wouldn't have done this, he would have done that instead … or those twin hooligans I created were creepy and fun, but they didn't really belong in this story at all.
My first agent always told me, "Keep your outtakes." You came up with those things for a reason and they might belong in another story.
Were there any surprises or learning moments in the publishing process for this title?
William Faulkner famously said that he didn't know what the book was about until he read the reviews. In that way, I didn't really know until deep in the publication process that The Good Son was as much about the nature of friendship as it was about the steadfast love of a mother for a child.
In a sense, being a friend is harder to codify but just as difficult and important as being in a relationship, because friendship doesn't rely on physical attraction or money or property or children or kinship. It's being witness to another person's triumphs and tragedies, and even some of the tedium in between those big moments and knowing that person will be witness to yours as well.
Until I tried to explain the book to a potential reader, I wasn't fully aware of what I had written. So I had to convey that understanding in complete honesty without giving away the plot.
Were there any surprises in the writing process for this book?
I often am heard to boast that I know the whole story before I ever sit down to write the narrative. But this time I didn't know it, I only thought I did. I knew who the two main characters were. I knew how it would begin. I knew how it would end. But that is really all that was left of the original concept in a story that turned out to be twisty and complex.
The surprise was in finally believing how much my agent and then my editor saw as possible for this story. The only things that really remained the same were the opening and the closing pages. I would never start a book without knowing what the ending was, at least in a general way, any more than I would show up at the airport without knowing if the plane was going to Chicago or to Minneapolis.
What do you hope readers will get out of your book?
I hope they will love the story. Even authors who say that they write their books for themselves secretly want to enthrall their readers. I never say I write for myself: I think about readers the whole time. I imagine their reactions.
This is a book about sad things but it's not a sad book. I want them to be happy they read this book, even while they experience the emotions that the characters experience—fear and hope, pity and love, even despair. I hope that they will identify with Thea in part because, as she says, her life until recent time never really prepared her for anything except hard work and moderate good fortune.
We all know that we will face terribly difficult things, some will change us forever, not necessarily for the better. It can take a long time to be grateful you survived. What makes us able to survive is the only one thing—each other.
If you could share one piece of advice with other writers, what would it be?
Be patient with your story. We hear so much writing advice that says, fly out of the starting gate! Establish the conflict and the characters in the first few pages! And yes, it's important to make an early contract with the reader.
But don't forget how important the details are when it comes to emotional authenticity. The smallest and most ordinary insight, carefully observed, may be the bridge to communion with your reader.