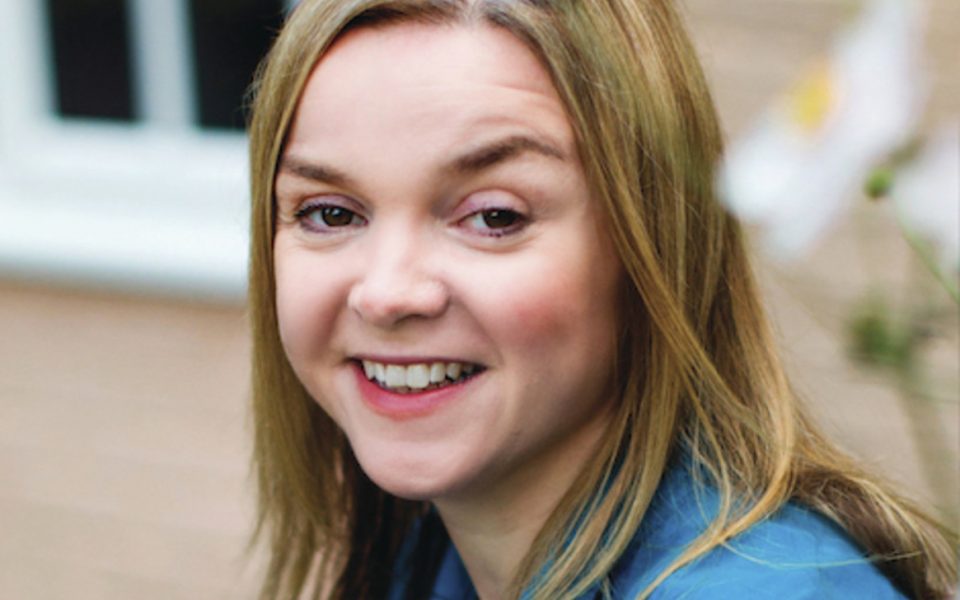 Karen Hamilton: On Cause and Effect
Karen Hamilton spent her childhood in Angola, Zimbabwe, Belgium, and Italy, and worked as a flight attendant for many years. Karen is a graduate of the Faber Academy and, having now put down roots in Hampshire to raise her young family with her husband, she satisfies her wanderlust by exploring the world through her writing. She is also the author of international bestseller The Perfect Girlfriend and The Last Wife.
In this post, Karen discusses the "then and now" format of her new domestic thriller, The Ex-Husband, what she hopes readers get out of the experience, and more!
Name: Karen Hamilton
Book title: The Ex-Husband
Publisher: Graydon House
Release date: January 18, 2022
Genre/category: Domestic Thriller
Previous titles: The Perfect Girlfriend; The Last Wife
Elevator pitch for the book: From international bestselling author Karen Hamilton comes another pulse-pounding domestic thriller set against a lush, tropical backdrop as a woman fleeing her past as a con artist finds herself trapped aboard a cruise ship with someone who not only knows about that past, but will stop at nothing to get revenge.
IndieBound | Bookshop | Amazon
[WD uses affiliate links.]
What prompted you to write this book?
The spark for my third and latest book, The Ex-Husband, was unexpected: towel art. My husband used to work for long periods away on ships and on one trip, one of the housekeepers was amazing at creating towel art. Every day the towels in my husband's cabin were something different—flowers, elephants, sea creatures. He began photographing and sending them to me because they were so impressive.
The thought of towel art lodged in my mind as I wondered what it would be like to be on board a ship and to find something creepy and menacing on the bed, rather than something fun and sea related. If so, who would do this and why? Charlotte, the protagonist grew from this idea. She is a reformed con artist, desperate to put her past behind her but is trapped on board a superyacht with a former victim seeking revenge. Instead of looking out the porthole and seeing paradise, Charlotte feels cut off and paranoid. One evening, she is made to feel worse when the towel art on her bed is a skull, decorated with small seashells making black eyes and teeth.
Unable to escape, Charlotte's paranoia worsens as she's forced to figure out who knows about her past and is out for revenge.
Were there any surprises or learning moments in the publishing process for this title?
My first two books, The Perfect Girlfriend and The Last Wife, were written in the present day throughout. During the editing process of The Ex-Husband, I changed it to a "then and now" format. I really enjoyed writing in a different way, building up the backstory as to why the protagonist, Charlotte, became a con-artist.
My husband and I were very fortunate to be able to go on a mini cruise in December 2019 as part of my research. We sailed to Antwerp to visit the Christmas market. On board, the weather became very stormy, and we were delayed by many hours. I used this experience and the time trapped on board to explore the library, laundry rooms, dining areas to build up a picture of how Sam and Charlotte would've lived.
We'd also booked a dream family vacation to St. Lucia in April 2020, which obviously didn't go ahead. While working as cabin crew, I had been fortunate to visit Barbados for work, which is why a lot of The Ex-Husband is set there. I had to use YouTube for research and speak to cruise travel industry experts. I decided to set the present parts of The Ex-Husband on board a superyacht instead of a cruise ship as I obviously couldn't predict how things would work out for the cruise industry in the near future.
What do you hope readers will get out of your book?
I hope they find it an enjoyable piece of escapism. For many of us recently, a holiday has been a distant dream, so spending time in the sunny Caribbean was enormous fun. I also hope that although readers won't be able to condone Charlotte's behaviour and choices, they understand how she had her head turned because she craved the finer things the wealthy cruise guests had.
If you could share one piece of advice with other writers, what would it be?
I'm hugely grateful for all the support from other writers. I didn't find chatting on social media very easy at first but have learned to enjoy meeting others and supporting each other.