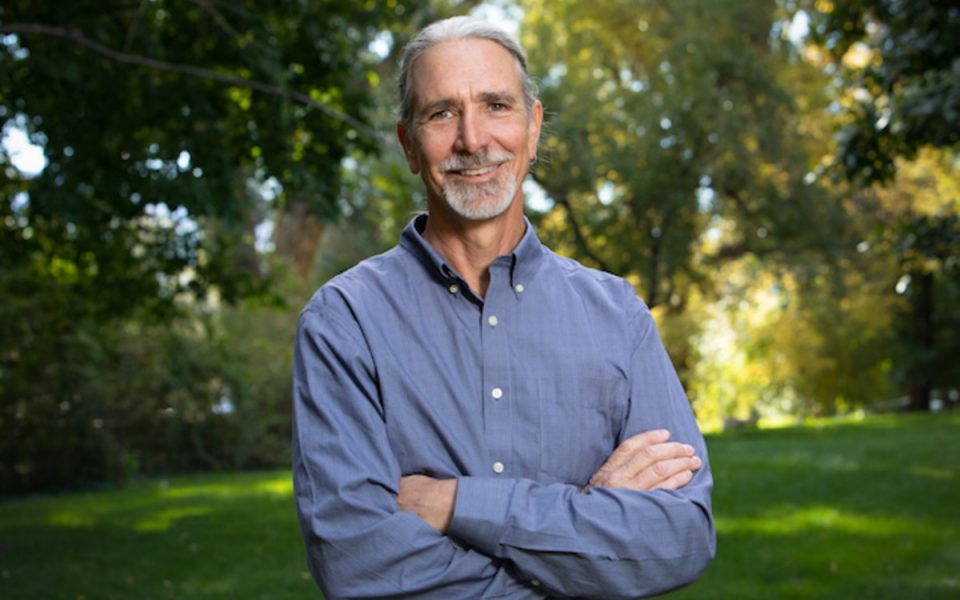 Michael P. Branch: On the Importance of Surprising Yourself
Michael P. Branch is a professor of literature and environment at the University of Nevada, Reno, where he teaches creative nonfiction, American literature, environmental studies, and film studies. An award-winning writer and humorist, Michael is the author of How to Cuss in Western and lives with his wife and two daughters in the western Great Basin Desert, on the eastern slope of the Sierra Nevada Range. Find him on Facebook and Instagram.
In this post, Michael discusses the hybrid genres that are at play in his new nonfiction book, On the Trail of the Jackalope, the importance of surprising yourself in the writing process, and more!
Name: Michael P. Branch
Literary agent: Laurie Abkemeier, DeFiore and Company
Book title: On the Trail of the Jackalope: How a Legend Captured the World's Imagination and Helped Us Cure Cancer
Publisher: Pegasus Books
Release date: March 1, 2022
Genre/category: Science/Natural History; Nature/Animals; Travel/U.S./West
Previous titles: Raising Wild: Dispatches from a Home in the Wilderness; Rants from the Hill: On Packrats, Bobcats, Wildfires, Curmudgeons, a Drunken Mary Kay Lady, and Other Encounters with the Wild in the High Desert; and How to Cuss in Western: And Other Missives from the High Desert
Elevator pitch for the book: On the Trail of the Jackalope is the never-before-told story of the horned rabbit—the myths, the hoaxes, the very real scientific breakthroughs it inspired—and how it became a cultural touchstone in the American West and around the globe.
IndieBound | Bookshop | Amazon
[WD uses affiliate links.]
What prompted you to write this book?
For years I had seen jackalope kitsch everywhere I traveled—all those tacky horned rabbit postcards and keychains and snow globes and t-shirts. The weird bunny also kept popping up on bottles of beer and whiskey and wine, and in the names of restaurants and bars and sports teams. It also seemed the horned rabbit was increasingly the subject of music, film, and visual art. Then one day I saw a jackalope tattoo on the arm of a woman in my local brewpub and I thought, this thing is everywhere!
My motivation for writing the book was to figure out, if I could, how this strange but iconic hybrid rabbit had risen to such prominence in popular culture. Where did it come from, and how was it so widely disseminated? Why do people love jackalopes? I enjoy writing about phenomena that exist at some bizarre nexus of nature and culture, so it felt like this was in my wheelhouse.
How long did it take to go from idea to publication? And did the idea change during the process?
My earliest notes about jackalopes in my journal date to the late 90s, so I'd been wondering about this for more than 20 years. (I have a note in my journal that the word "jackalope" was not at that time included in the dictionary and that I thought it should be!) But the full process, from crafting the idea into a book proposal to seeing the book in print, took a little over two years.
The idea didn't change so much as it developed and deepened. When I started the book, I had no idea that the science story would be so fascinating. There are real "horned" rabbits in nature, and the strange and sometimes cancerous growths they develop are caused by a virus. The full story of how the study of these odd rabbits eventually led to development of the world's safest and most effective anti-cancer vaccine (the HPV vaccine) took a great deal of research that I hadn't anticipated doing. But that also turned out to be the most captivating and gratifying part of the project.
Were there any surprises or learning moments in the publishing process for this title?
The whole process opened with a surprise, which was that my agent was circulating my book proposal just as that first, bad wave of COVID was hitting New York in the spring of 2020. Obviously, we didn't see that coming, and many editors had even left the city. A climate of uncertainty dominated the publishing industry at that time, which presented some challenges.
One of the main things I learned is that books that appear hybrid (like the jackalope itself!) can sometimes spook editors. What attracted me to the project was the combination of folklore, the arts, and science, but that diversity in approach worried some editors—including a few who really liked the concept and the writing but felt uncertain about how to market the book.
Another learning experience had to do with the illustrations in the book. The time and money it took to secure permissions for all the images I wanted to use surprised me. It was completely worth it, because the book's insert of color illustrations is spectacular, but next time around I'll budget twice as much time for that process.
Were there any surprises in the writing process for this book?
It was full of surprises, nearly all of them good! Every book project has surprises, and I don't think I'd be a writer if that weren't the case. If you want to surprise readers (and you should!), you have to be surprised yourself.
One of the great surprises for me personally was how much I liked conducting interviews. I'm not a super social person, and this was the first book I've written that depended heavily on interviews. I met so many smart, weird, interesting people in the process, and many of those interviewees have since become friends.
Because I was working on the project during the social isolation that came with COVID, those connections meant a lot to me, and I think the voices of these fascinating people help to animate my story. In fact, when the book was published on March 1, 2022, there was an entire community of folks I had interviewed who were excited about it because they had a stake in the story they had helped me to tell.
What do you hope readers will get out of your book?
I hope the remarkable story of the jackalope will remind readers that we can't live without the important work of the imagination. I love Jorge Luis Borges's concept of the "necessary monster." Borges points out that the folklore of every world culture includes monsters, which I think teaches us less about the world than it does about our own minds. We invented jackalopes because we need them—we need to believe there's some hybridity, some mystery or magic out there. Jackalopes are funny and cute, but they're also a necessary monster, and they remind us that the work of the imagination is real work.
As for the science part of my story, I hope readers will have their minds opened to medical miracle of the HPV vaccine—a safe and effective means to prevent a wide range of HPV-caused cancers. The fact that only about half of adolescents in the U.S. are fully vaccinated against HPV means that we're leaving millions of our loved ones unnecessarily exposed to potentially lethal cancers. The book isn't a vaccine polemic; we have plenty of those, and they don't tend to work. However, there's an important role for storytelling here, because a writer who can entertain and engage readers can give us a new way into this sort of important topic.
If you could share one piece of advice with other writers, what would it be?
You can't outguess the literary marketplace, and probably shouldn't try to. Speaking as the guy who thought the world needed a book about horned rabbits and refused to give up on that idea, I'd say figure out what you feel called to do and do it. Your own passion must be the engine of the work.