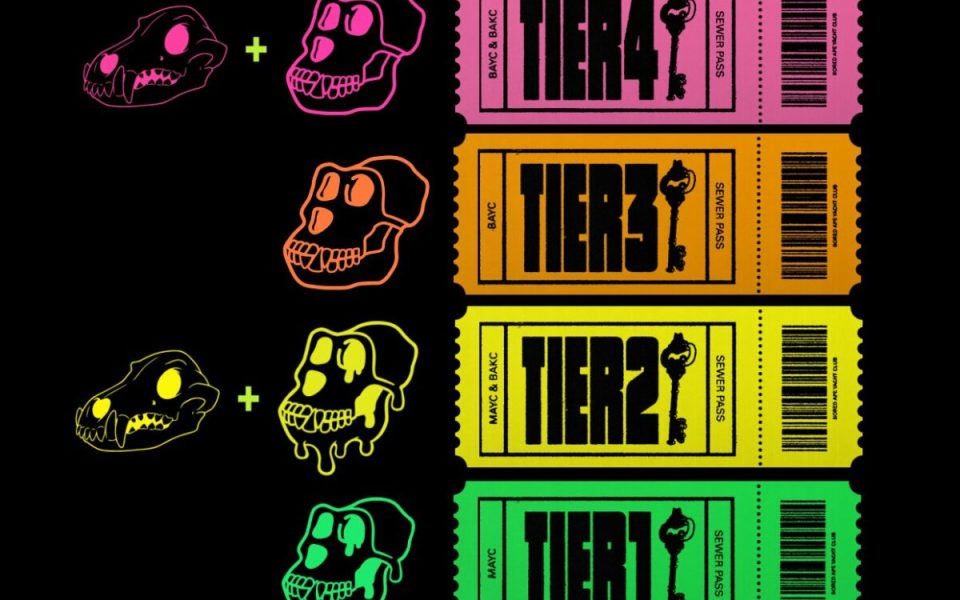 Sewer Pass Fever Pitch: BAYC Nets $20 Million, Blocks Zero-Royalty Platforms
The Alpha:
On January 19, Yuga Labs launched Dookey Dash, an interactive minting experience playable until February 6.
Users must have a Sewer Pass in their crypto wallet to play the game. These passes were initially airdropped to BAYC and MAYC NFT holders for free and have since started appearing on secondary NFT marketplaces, as announced by Yuga Labs in a Tweet.
Public demand for Sewer Passes has reached a fever pitch since they first became available. Just three days since appearing on OpenSea, Sewer Passes have accrued a trading volume of over 13,000 ETH — more than $20 million per recent dollar valuations of ETH.
---
Why it matters
After gracing the NFT space with the Bored Ape Yacht Club in early 2021, Yuga Labs established itself as the dominant player in the ecosystem (and the name those outside Web3's walls are most likely to have heard of when someone brings up NFTs). After releasing follow-up collections — including the Mutant Ape Yacht Club and the Bored Ape Kennel Club — and teasing the NFT ecosystem with the Otherside metaverse, many wondered how the BAYC universe would move forward as 2023 arched into view.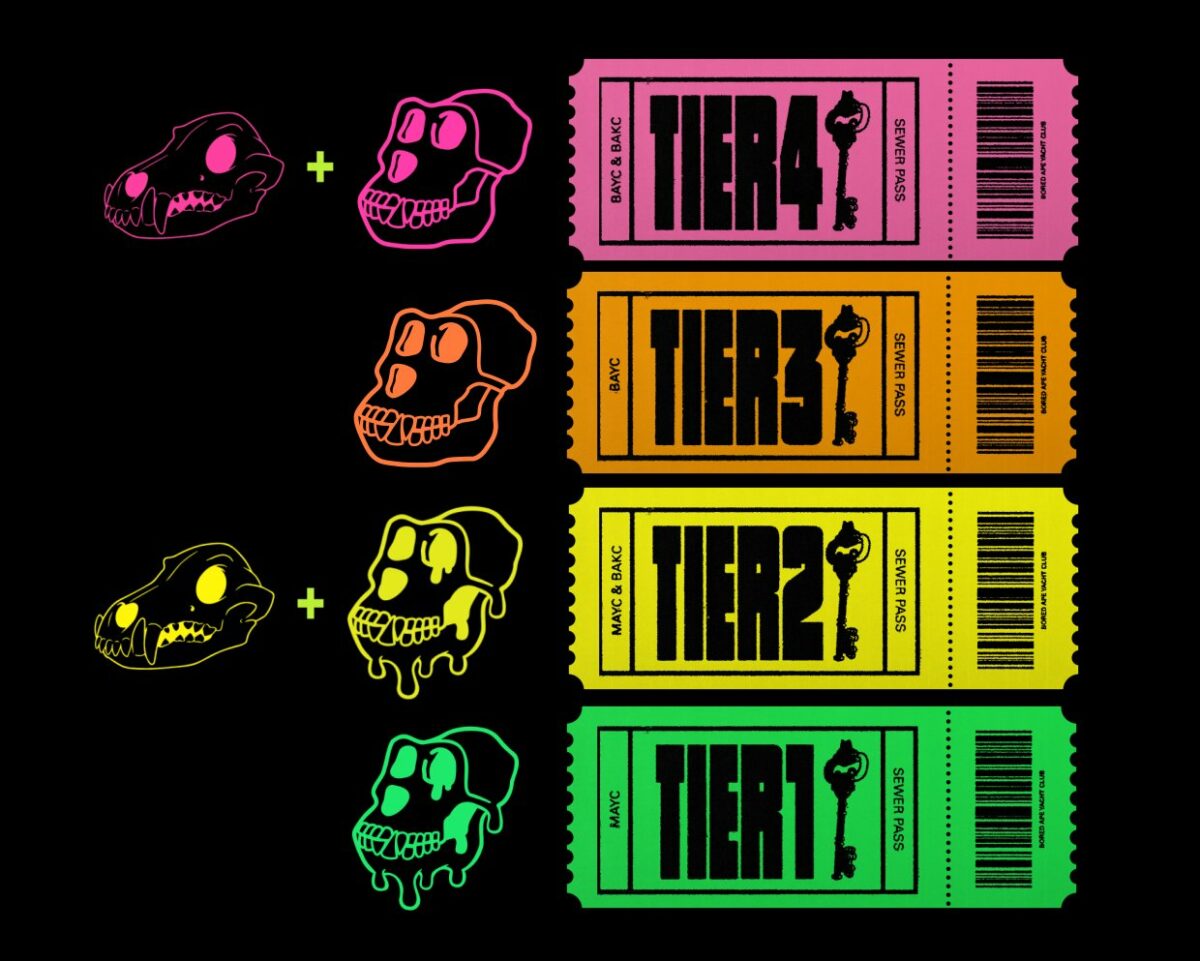 In January, the company announced the Sewer Pass mint, an NFT airdropped to BAYC/MAYC holders and made available on the secondary market. The NFT would grant holders access to a skill-based game called Dookey Dash that's set in the sewers of the Bored Ape Yacht Club. The news put the NFT community on notice, and after delaying the Sewer Pass mint by a day, Yuga dropped the collection to much anticipation.
The mint was always going to be big, but the Sewer Pass collection has since put up some impressive numbers, seeing over 13,000 ETH ($20 million) in volume in the three days since it dropped. That volume will likely continue to skyrocket (jumping up another 30 ETH during the writing of this story). It's a clear indication that the NFT powerhouse that helped solidify the 2021 bull run and put NFTs on a broader cultural map is ready to continue its reign, no matter the bear market conditions that bookend it.
What's next
Yuga Labs has also used the Sewer Pass as an opportunity to make a strong statement. Having made it no secret where the team stands on the debate, the group has blocked secondary marketplaces that don't fully enforce creator royalties from selling the tokens on their platforms.
OpenSea and X2Y2 have seen trading volume soar in the last few days, while platforms like LooksRare, Blur, and NFTX cannot transact the NFTs, a Yuga Labs representative confirmed to Decrypt. Sudoswap, another trading platform marketed for its zero-royalty stance, is similarly blocked from trading the NFTs. However, they may be circumventing the measure, as the platform shows over 569 ETH in trading volume on its Sewer Pass page.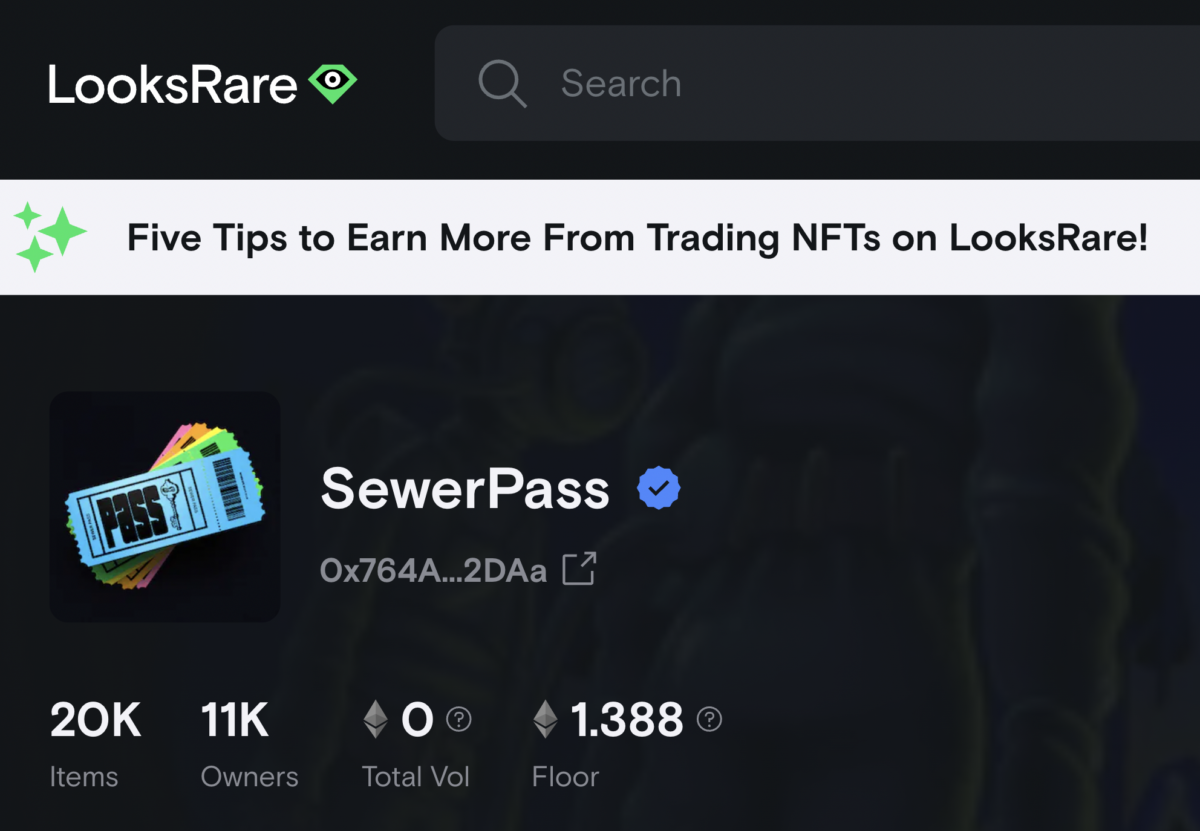 OpenSea reinvigorated the royalties debate last fall when it floated and then abandoned its decision to switch to zero-royalty-enforcement for its existing collections. Since then, NFT projects using the platform have taken advantage of its Operator Filter Registry feature, OpenSea's first on-chain enforcement tool.
But wait! There's more:
The post Sewer Pass Fever Pitch: BAYC Nets $20 Million, Blocks Zero-Royalty Platforms appeared first on nft now.