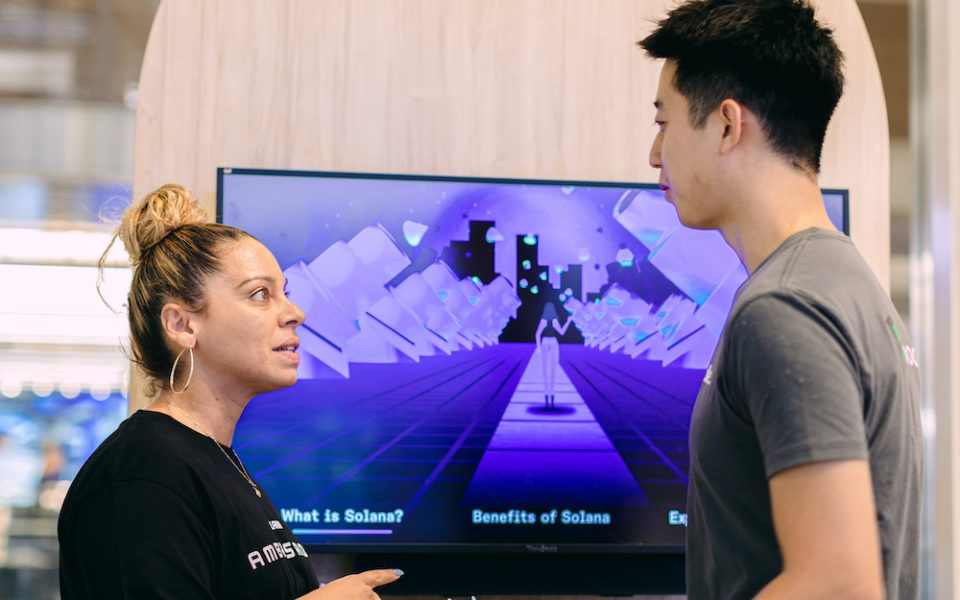 Solana Spaces: Do Web3 Brands Really Need Physical Stores?
Web3 is starting to manifest itself in the real world. The Solana Foundation, a non-profit based in Switzerland that promotes the decentralization, expansion, and security of the Solana network, opened a permanent physical retail store on Thursday at Hudson Yards in Manhattan called Solana Spaces, according to a recent tweet.
The store features crypto-themed merchandise and provides various stations dedicated to onboarding people to Web3, like a private booth where people can set up their Phantom wallet and jot down their seed phrase in secrecy.
Other stations provide educational materials on NFT projects like STEPN and marketplaces like Magic Eden, and visitors can even check out Solana's Web3 mobile phone Solana Saga. Shoppers can also pick up shirts, sweatshirts, and hats branded with common crypto phrases like "WAGMI" and "not financial advice."
The store also features a physical gallery display of the famous Degenerate Ape Academy, Solana's first million-dollar NFT collection. Solana Spaces plans on featuring new merchandise and brand collaborations that will be regularly updated, according to a press release.
Bridging Web3 with real life
While the concept might seem odd, having a physical location for a Web3 organization is a fantastic idea for several reasons: First, a physical store increases a company's brand exposure, especially if it's in a prime location like Hudson Yards in Manhattan. Having that physical presence is like putting a store-sized Web3 calling card out into the world.
Second, doing this could be a significant asset in dispelling much of the fear and uncertainty that the non-Web3 initiated feel regarding crypto and NFTs. Walking into a well-lit, welcoming physical store environment is orders of magnitude less stressful and more familiar to crypto skeptics than setting up a Metamask wallet alone on your laptop after reading about yet another NFT scam.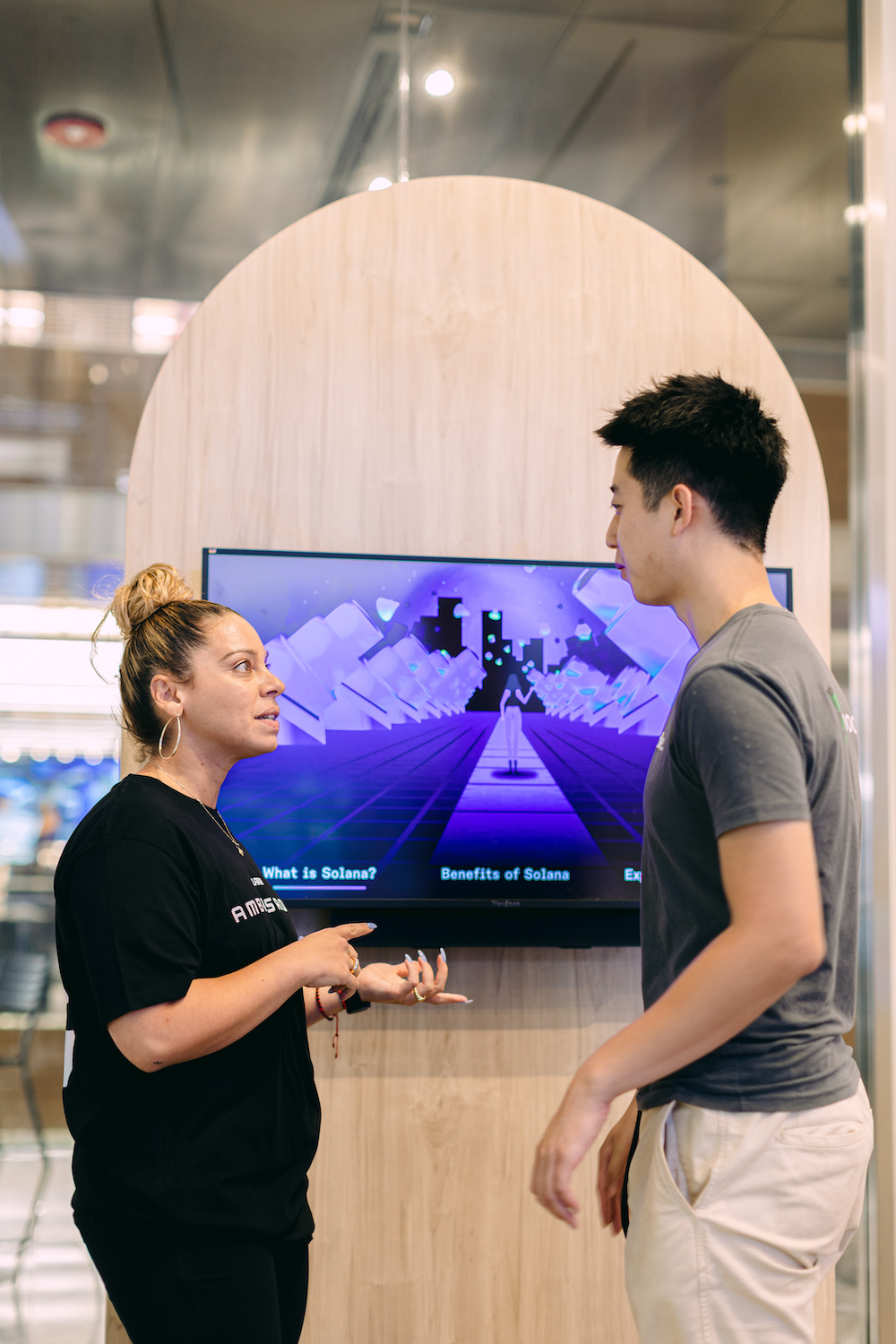 But the Solana Foundation isn't the first organization to put itself out there like this. In June, the Italian luxury brand Salvatore Ferragamo launched the Ferragamo Soho Concept store in New York.
The store allowed visitors to mint one of 256 NFTs by stepping inside an in-store mirrored installation. Once inside, a camera took a photo of whatever was inside the installation, and visitors were able to mint that photo into an NFT. While not quite the same as Solana Spaces, it shares the concept of giving people something tangible to interact with that's still Web3-focused.
While Web3 is inherently digital, it can't remain that way exclusively. Indeed, maximizing its points of physical contact with the conventional world could help hasten Web3 entry into the mainstream. While only time will tell how well Solana Spaces performs, physical stores that demystify Web3 to the general public might play a crucial, unforeseen role in wider Web3 adoption.
The post Solana Spaces: Do Web3 Brands Really Need Physical Stores? appeared first on nft now.