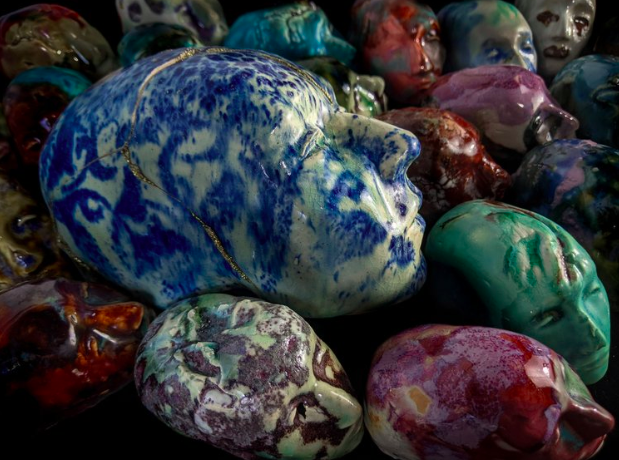 The Best Way for Writers to Join the NFT Space? Digital Merchandise
Much has been said about how NFTs have given artists and musicians alike novel avenues to sustain themselves financially, as well as connect with fans and patrons. But what about writers?
In November 2021, legendary director and screenwriter Quentin Tarantino tried entering the NFT space by auctioning off images of handwritten pages from his original Pulp Fiction screenplay. Miramax quickly nixed Tarantino's plans, claiming copyright ownership of the film's screenplay and pursuing legal actions.
So, what's the best way for a published author to sell their work as an NFT collection (you know, without getting sued)? The answer is surprisingly simple: create digital merchandise that relates to the work and transform it into NFTs. 
In fact, some writers already have.
NFT merchandise is already here
Not everything in the NFT community is sold specifically as a piece of art. Innovators in the space have minted cars, yachts, and much more. Further, existing collector's items have been transformed into NFTs. For example, we've seen the people behind NBA Top Shot adopt NFTs into their model, porting their trading cards onto the blockchain.
Despite being a world away from basketball trading cards, crypto press publication Untitled Frontier saw the potential of using NFTs as digital merchandise for written works. Using machine learning tech and on-chain SVG to create generative art, they were able to create compelling NFTs for writers and their stories.
Digital merchandise for digital fandoms
In April of 2022, Untitled Frontier published "Little Martians & The Human Memorial Monument," a science fiction short by writer Vanessa Rosa, and the third of six planned installments in their ongoing Logged Universe series. While these stories are all free to either read or listen to, fans looking to support the project further have until May 16 to do so by purchasing digital merchandise.
The merchandise comes in the form of a series of generative art pieces created using algorithms developed by Untitled Frontier founder Simon de la Rouviere and machine learning expert Gene Kogan. In an interview with nft now, de la Rouviere stated that for each installment in Logged Universe, "there will at least be an on-chain generative art collection" to go with the story.
While Untitled Frontier is no stranger to producing art with the assistance of computers, this latest launch brought on machine learning technology to further streamline its process, along with generating art more closely related to its source material.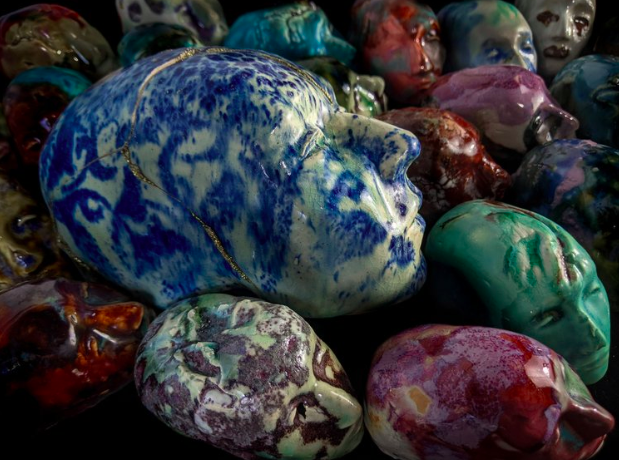 Despite the pair's approach and methods firmly existing in the digital realm, the inspiration for "Little Martians" and its subsequent digital merchandise came from real-world ceramic art created by Rosa. This art inspired de la Rouviere and Kogan to work together and create digitized versions of Rosa's art, using on-chain SVG to create varied models.
Kogan also collaborated with Rosa herself, using neural style transfer — a process possible thanks to machine learning — over her works to turn her illustrations and watercolor paintings into abstract moving scenes in a perfect loop.
The end goal
Even with all the tech and software available to creatives to aid them in their projects, de la Rouviere urges that people should "treat [this technology] more like an assistant. It helps to keep the creator from falling into habits and it also helps the creator in exploring. At the end of the day, the 'machine' still has to be guided by a human: whether that's for specific outputs, or for inspiration."
With the right guidance, this technology could prove to be incredibly useful for merchandising opportunities specifically. Circling back to the goal of the Logged Universe's launch events, de la Rouviere told nft now that "the goal is to have fans be able to collect unique NFTs similar to a traditional merchandising campaign."
And just like in a traditional merchandising campaign, these pieces of digital merchandise aim to "recreate scenes from the short story […] already painted by the writer: to add a different texture to them by using ML techniques."
The post The Best Way for Writers to Join the NFT Space? Digital Merchandise appeared first on nft now.