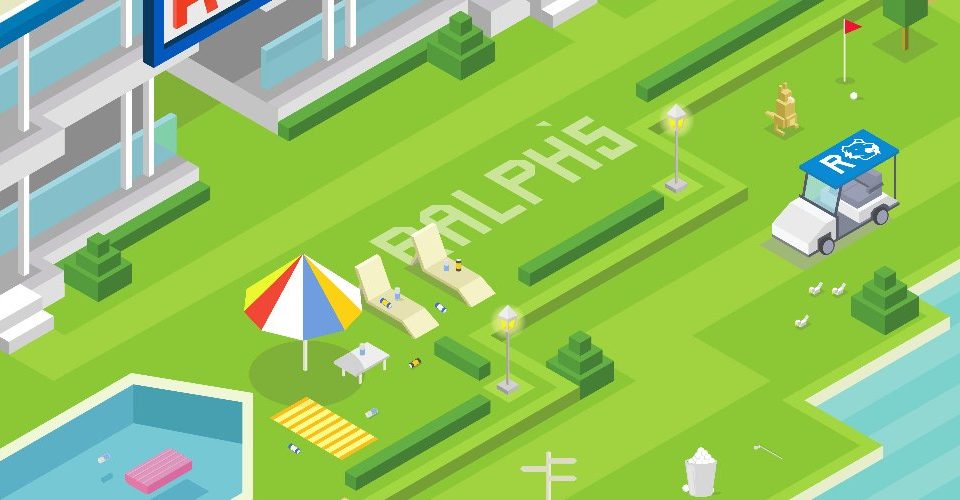 The Tokens are Both a Membership Pass, and a Share in the Brand — Founder's Interview
How's everybody doing? This time around we are talking to Torey / @torz — Co-founder of Ralph's Country Club NFT.
Ex professional golfer, multiple business owner and crypto philanthropist.
Chris: World's first token that is focused on the endorsement of sports with social exposure, what exactly is the core idea of this sports endorsement and how is it unique for Ralph's Country Club NFT.
Torey: We're providing something different, promoting up and coming athletes with endorsement deals, exposure and support. Previously, athletes did not have a vehicle for endorsement until they were already accomplished professionals (LeBron, Nadal, Tiger Woods etc). It's not commercially viable (in most cases) for companies to focus on the little guys. But it's very expensive for athletes to get to that point in their career.
Web3 provides value in a new social economy. Athletes who are engaged with their own communities through events and social media are great vectors for exposure and brand recognition for an NFT. Combining existing sporting communities with the NFT community – and providing token growth through a businesslike mentality is what we are all about.
Chris: The artwork is based on animal characters. To clarify, what does the Ralph's Country Club NFT represent and how can the investor make use of these tokens apart from an investment avenue?
Torey: The artwork is based on a Tiger (as it is the year of the Tiger) and represents the multiplicity of sporting disciplines we represent. And we think it looks really cool.
The tokens are both a membership pass, and a share in the brand. Token holders will have voting rights and special privileges when selecting and recommending new opportunities (charity days, athletes, merch) as well as the utilisation of DAO funds. They will also have exclusive access to limited merch releases, special access to sponsored athletes, community resources and much more.
Chris: So how does the team work around Ralph's Country Club NFT? How many members from the core team and how does each one contribute?
Torey: We have 6 official members of the team (doxxed) and we all contribute in different ways. Each team member plays a pivotal role in helping bring the project to life. The amazing art made by Astrid. Myself, Citrus and Volchok managing the socials and discord growth with George and Kados providing the scope and network for athlete onboarding.
Chris: You guarantee the minimum gas fees for the investor. What is the blockchain being used? How much will be the gas and how did you ensure the low fees for the investors?
Torey: A major decision was to use Ethereum as our blockchain of choice. Ethereum provides security in its size and relative stability. One downside can be the gas fees. For this reason, we're working with the leaders in Eth smart contract development and innovative payment solutions, Wenmint. Wenmint's contracts are brilliant in their simplicity and have been tried and tested in over 40 major projects. Gas prices change frequently, but a recent project incurred only $3 Gas fees per NFT using Wenmint's contracts. They also allow for the purchase of an NFT with Fiat Currency, increasing the scope of sales.
Chris: Additionally, what would be the price per unit of the Ralph's Country Club NFTs?
Torey: First Phase: 3636 Token Release (50% Supply):
Presale/Whitelist price: 0.1Eth
Public Sale price: 0.12Eth
Chris: It is without a doubt that the roadmap has a lot of interesting pointers. What are some of the sustainable growth options to look out for? How do you plan to conduct promotional farming and how will it benefit the investor?
Torey: The DAO is a central feature of our growth framework. 10% of resales of the token will be funnelled into the DAO to be utilised for further promotion, sponsorship and growth of the token. This will allow us to continuously grow after the launch of the second phase and not rely solely on initial mint funds. The DAO will also be linked to the merch store with profits funnelled into the community, as well as profits from our health and performance products (too early for details here). We are exploring options to create a charitable orgainsation, linked to the DAO with a focus on funding up and coming athletes.

Chris: In the end, we would appreciate it if you could list down the steps for minting the tokens. Also, do mention if there is any kind of minting restriction.
Torey: Our first phase coming up to 19 June Mint Date will be available exclusively on our website. For those new to NFTs, on the website there are guides on how to set up your wallet and mint your Ralph. Lots of scammers out there so please only click on our official links here and in our discord and Twitter. Second phase date is to be determined once floor price has stabilised above the initial mint price.
Restrictions are: Maximum 5 RCC NFTs per transaction, max 25 per wallet.