Undervalued: Curio Cards, Moodies, MEV Army, and More
Traversing the world of non-fungibles is a daunting task. With so many new NFT projects, artists, and large-scale collections cropping up weekly, it has become nearly impossible to keep up with every successive development.
Previously, a simple browse through OpenSea was enough to find the latest NFT craze. But things have changed drastically since the 2021 NFT boom. Now, NFT enthusiasts have to be really mindful of what and where they collect.
To aid in the unearthing of awe-inspiring NFT endeavors both new and old, nft now presents Undervalued: a weekly column highlighting innovative projects, collections, and artists pushing the NFT space forward.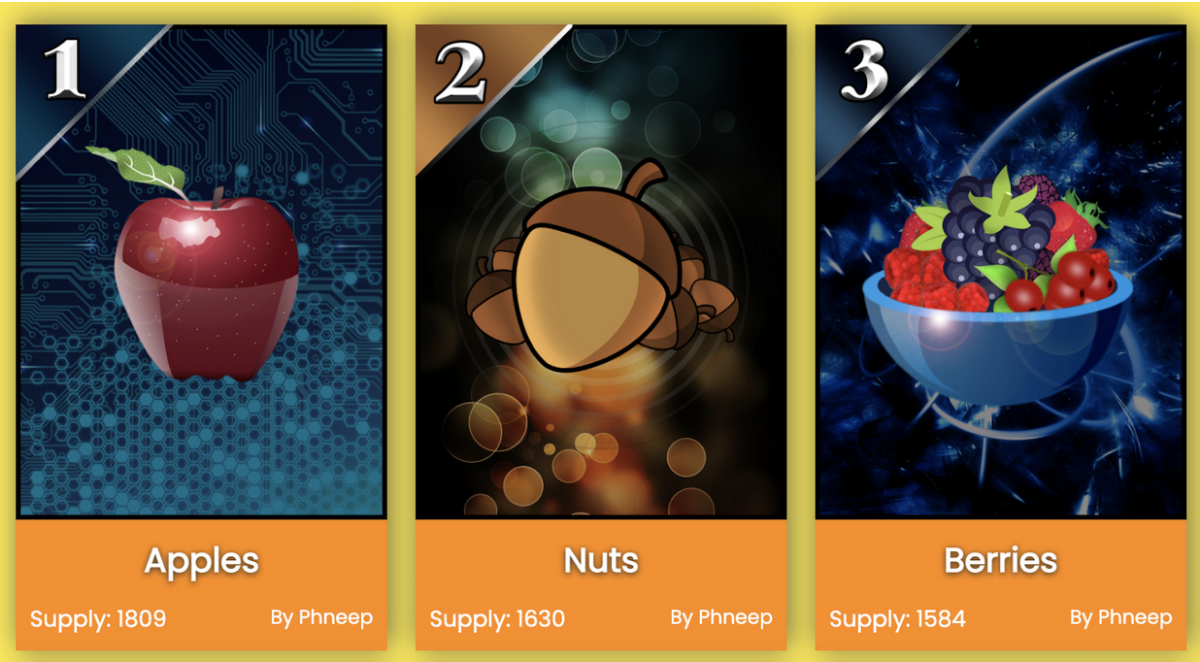 Curio Cards, launched in May 2017, are a fan favorite amongst historical NFT collectors, and are some of the earliest pieces of crypto art on Ethereum. Since the collection predates even the infamous CryptoPunks by more than a month, they have become a sort of status symbol within the NFT community.
There are 30 different Curio Card NFTs, each with varying supply numbers (1,000 editions of some, only a few dozen for others). Created by seven different artists, the collection is an essential milestone in the history of the Ethereum blockchain, with even the most seasoned collectors endeavoring to collect a complete set.
32/ By taking 32 base emotions, scrambling these base souls and their respective 5 attributes, and running a generative art algorithm, we created a collection of 7,401 NFTs that all stand to represent the conflicting, clashing, raging symphony of human emotions. pic.twitter.com/gbqduGF6hf

— MOODIES BY HANUKA (@moodiesbyhanuka) June 30, 2022
Moodies, launched in August 2022, is a large-scale PFP project with an innovative twist. While most project teams host a public launch via either a set price, free mint, or a dutch auction, Moodies was the first collection to release via a "choose your own price" mechanism, which they called "Pay What You Feel."
Featuring 7,401 generative NFTs, Moodies was created by seasoned artists Asaf Hanuka and Tomer Hanuka as a way to visualize emotions through symbols, references from pop culture, and story-telling. With a mission to expand the conversation around moods and feelings in the Web3 space, Moodies centers on the 32 emotions set forth by Robert Plutchik's Wheel of Emotions.
As more projects aim to give back to their communities in new and interesting ways, we've seen a focus on mental health take the proverbial stage of NFT utility. Moodies seems to be placing great importance on creating a space for NFT enthusiasts to express themselves and is an interesting entrant into the PFP NFT market.

MEV Army launched in January 2022, and is the first large-scale PFP collection from the influential artist x0r. Featuring 9,999 animated NFTs, MEV Army is billed as a regime of "shadowy super coders lurking in the Ethereum dark forest, ready to exploit transactions" and extract profit, according to its OpenSea description.
MEV stands for Miner Extractable Value, and is part of x0r and his brother superstar producer/DJ 3LAU's continuing efforts to educate NFT enthusiasts on the tech at work behind nonfungible tokens. Although 3LAU's energy is undoubtedly more focused on the music NFT space, x0r has continued to provide many incentives to the MEV Army ranks, including lessons, scavenger hunts, community events, and more.
Deadfellaz, launched in August 2021, is a zombie-themed PFP project created by crypto-artist Psych and his wife, Betty. The collection features 10,000 NFTs, and has become one of the most beloved projects within the NFT community through unique activations/incentives, namely, giving back to its collectors in exciting ways.
From Halloween events and art/music contests to secondary collections and cross-project collaborations, Deadfellaz has remained an innovator within the PFP market. Featuring a sizeable horde of fans and holders, the project sprouted from a simple idea that completely changed its creators' lives, effectively making its success a win-win for both the creators and the community.

Grifters, launched in December 2021, is the first-ever PFP project from the top-tier creator XCOPY. Featuring 666 static NFTs, the collection came as the coveted artist's final release in 2021, offering his fans and followers a way to become part of his growing community by collecting and utilizing his Grifter NFTs as their Web3 identities.
Although the Grifters project was launched as part of Async Art Blueprints collections, it now exists on its own OpenSea storefront. XCOPY offered a limited whitelist for holders of his previous works, which gave many of his devout followers early access to the Grifters collection. But what was and remains unique about the Grifters release is the raffle that XCOPY hosted for others to access the collection, which saw roughly 18,000 entrants aiming to collect one of his 666 pieces.
The post Undervalued: Curio Cards, Moodies, MEV Army, and More appeared first on nft now.