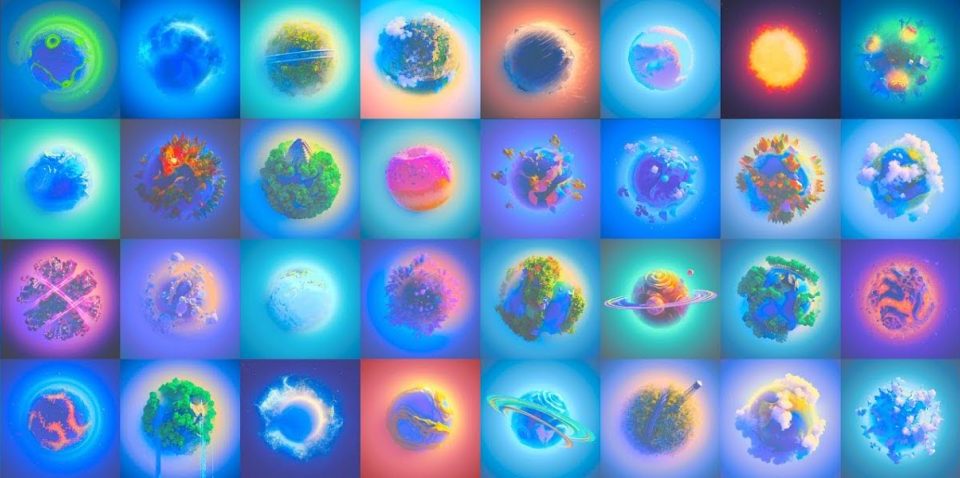 Undervalued: Exospheres, Blitmap, Wilder World, and More
Traversing the world of non-fungibles is a daunting task. With so many new NFT projects, artists, and large-scale collections cropping up weekly, it has become nearly impossible to keep up with all the new and exciting happenings.
Previously, all that was needed to find the latest NFT craze was a simple browse through OpenSea. But things have changed drastically since the 2021 NFT boom. Now, NFT enthusiasts have to be really mindful of what and where they collect.
To aid in the unearthing of awe-inspiring NFT endeavors both new and old nft now presents Undervalued: a weekly column highlighting innovative projects, collections, and artists pushing the NFT space forward.

Exospheres, launched on September 30, 2021, is a collection of unique 3D planets created by French director/motion designer Clement Morin. With varying combinations of color, landscapes, atmospheric traits, and more, these incredible 3D planets perfectly illustrate the complex worldbuilding that Morin aims to achieve through his art.
With the longstanding goal of "trying to recreate a half-remembered dream," Morin has made art solely for the purpose of art. With his many 1/1's having sold out on other marketplaces, Exospheres presents an opportunity to collect one of his works that lives at the intersection of fine art and digital collectibles. Although there are currently only 69 planets available, Morin has said that a total of 99 NFTs will complete this collection.
Blitmap, launched on May 30, 2021, is a community-crafted sci-fantasy universe created by Dom Hofmann, co-founder of discontinued viral video platform Vine. The Blitmap NFT collection features 1,700 pixel-art NFTs created through a unique collaborative community process.
Originally, there were only 100 Blitmaps. Yet, once the project went live, collectors then had the opportunity to mix Blitmaps together to make 1,600 "siblings" which are unique pieces that combine the composition of one original with the palette of another. The project's ecosystem exploded in the fall of 2021 in the wake of the launch of Hoffmann's influential projects Loot and Supdrive and has since continued to live as a unique use case for community-built collections.

Wilder World, founded by Frank Wilder and co. in April 2021, is an immersive "5D" metaverse built on the Ethereum blockchain. At its core, the project is both a Metaverse game and an NFT marketplace that sits at the crossroads of art, fashion, and technology and is headed by a decentralized artist guild.
Although the Wilder World project started out with a single token in 2021, it has since grown into a vast ecosystem of NFTs and virtual real estate. Billed as one of the most visually stunning metaverse projects in existence, although Wilder World is still in development, it has attracted a cult following over the last year and become one of the most complex and comprehensive endeavors in the NFT space.
Spanky & Friends, launched on January 9, 2022, is an edition collection created by multidisciplinary artist Super Freak who was featured in nft now's February edition of Next Up. Capped at 100, these identical NFTs depict the face of Super Freak's beloved character Spanky, and each act as a key to Super Freak's forthcoming metaverse community, the Superverse.
Although Super Freak has been involved in the space since the early 2021 NFT boom, Spanky & Friends acts as a sort of revitalization of his efforts to become a consistently active artist in the NFT ecosystem. Considering his 1/1's have recently begun to fetch a pretty penny at auction, Spanky & Friends attracted a decent amount of renewed attention within the NFT space — even prompting FaZe Banks and other influencers to join the community.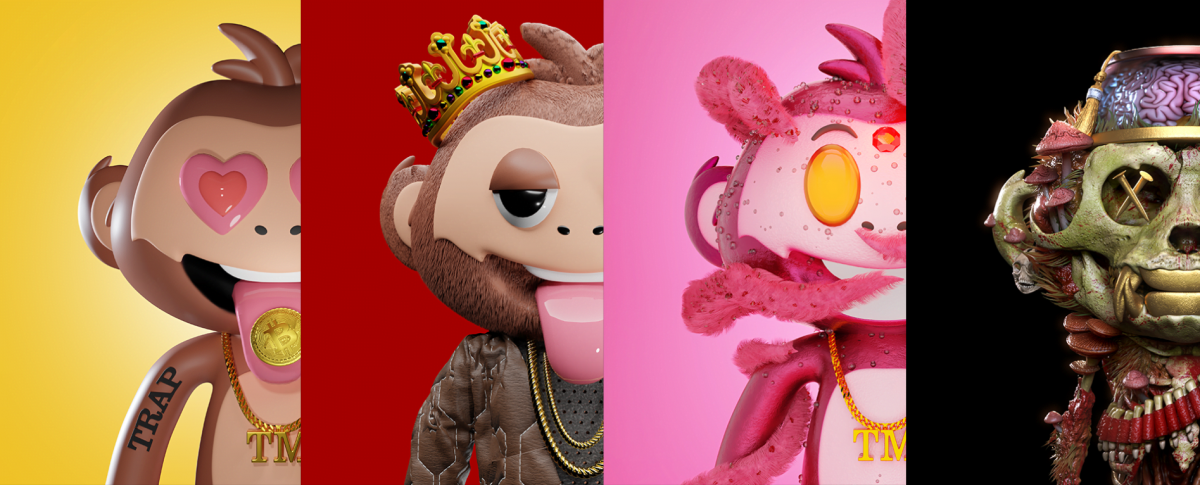 TrapMonkie, launched on April 20, 2022, is a collection of 3D monkey-themed PFP NFTs that tie in with the streetwear fashion brand of the same name. Originally started with a collection featuring 100 1/1 NFTs created by 100 artists from around the world, TrapMonkie has now transformed into a creative community-driven DAO looking to innovate at the intersection of NFTs and fashion.
Although the project was released only recently, beginning in June TrapMonkie will enter phase two which entails Web3 merch and the expansion of the TrapMonkie streetwear brand. As TrapMonkie is both a new brand (circa 2019) and a project, it provides an interesting use case for independent creators looking leverage blockchain tech to further expand their fashion endeavors.
The post Undervalued: Exospheres, Blitmap, Wilder World, and More appeared first on nft now.