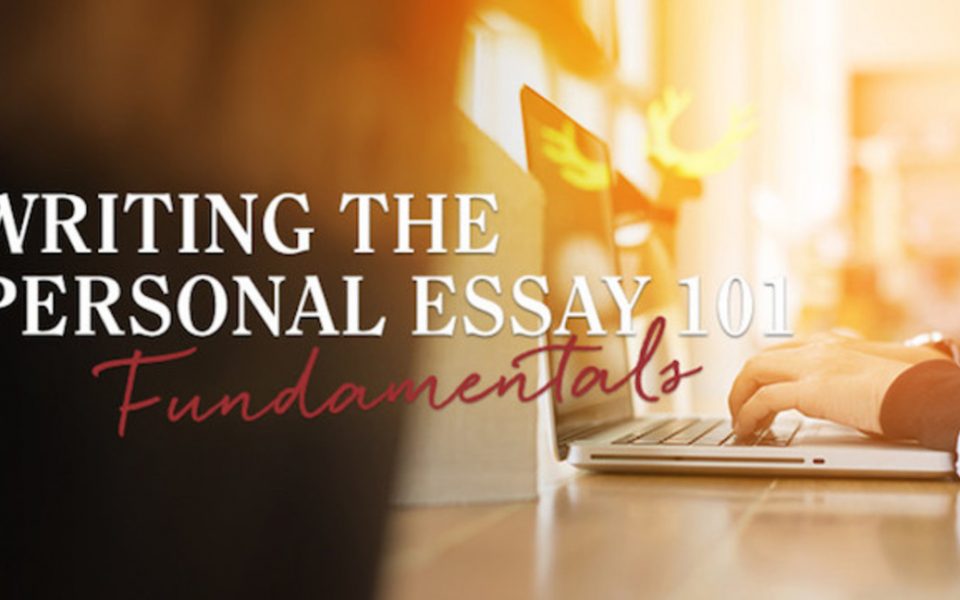 WD Presents: 5 WDU Courses, Announcing Our Annual Conference Keynote Speaker, and More!
There's always so much happening in the Writer's Digest universe that even staff members have trouble keeping up. As a result, we decided to start collecting what's on the horizon to make it easier for everyone to know what's happening and when.
This week, we're excited to announce five courses starting this week, our annual conference keynote speaker, and more!
****
Five WDU Courses Begin This Week!
Writing the Personal Essay 101: Fundamentals
This course guides beginning and intermediate writers through elements of how to write a personal essay, helping them identify values expressed in their stories and bring readers into the experiences described. Writers learn how to avoid the dreaded responses of "so what?" and "I guess you had to be there" by utilizing sensory details, learning to trust their writing intuitions, and developing a skilled internal editor to help with revision.
Book Coaching for Advanced Writers
Join Mark Spencer in an intensive 16-week coaching session focused entirely on your novel in progress. You'll work with Mark on your choice of up to 60,000 words of your novel or two drafts of up to 30,000 words each. You'll also have the opportunity to speak to Mark directly about your work during two one-on-one phone calls or Zoom sessions.
Creativity & Expression
When you take this online course, you'll explore creative writing topics and learn how descriptive writing can breathe life into your characters, setting, and plot with Rebecca McClanahan's Word Painting. Stretch your imagination, develop your creative writing skills, and express your creativity with this writing course.
How to Write an Article
In online lectures, supplemental readings, and written assignments and exercises, we'll talk about ­how to source, prioritize and develop topic ideas; compose and refine pitches to multiple outlets; stay tightly organized about submissions, follow-ups and correspondence; and execute assignments brilliantly – as well as why writers who query well, deliver on time and prove easy to work are gold to editors everywhere.
Advanced Novel Writing
Push yourself beyond your comfort zone and take your writing to new heights with this novel writing course, designed specifically for novelists who are looking for detailed feedback on their work. When you take this online course, you won't have weekly reading assignments or lectures. Instead, you'll get to focus solely on completing your novel.
****
Announcing the Writer's Digest Annual Conference Keynote Speaker!
Marlon James is a New York Times bestselling and award-winning novelist and educator. His novel A Brief History of Seven Killings won the 2015 Man Booker Prize and was also a New York Times Notable Book. James is also the author of The Book of Night Women, which won the 2010 Dayton Literary Peace Prize and the Minnesota Book Award. His first novel, John Crow's Devil, was a finalist for the Los Angeles Times Book Prize for first fiction and the Commonwealth Writers' Prize and was a New York Times Editors' Choice. Black Leopard, Red Wolf, the first in the Dark Star Trilogy, a fantasy series set in African legend, won the Ray Bradbury Prize for Science Fiction, Fantasy, and Speculative Fiction from the Los Angeles Times Book Prizes, the 2020 Locus Award for Horror, and was a finalist for the 2019 National Book Award in the Fiction category. The second book in the trilogy, Moon Witch, Spider King, published on February 15, 2022.
Click to learn more about this year's conference.
****
Writer's Digest Presents is Now on YouTube!
Do you like listening to "Writer's Digest Presents?" Now you can watch it, too! Check out the first video version of the podcast now!
****
Subscribe to Our Newsletter!
Subscribe to Writer's Digest emails and get free writing tips, publishing insights, and expert writing advice delivered straight to your email inbox.
Click here to subscribe.