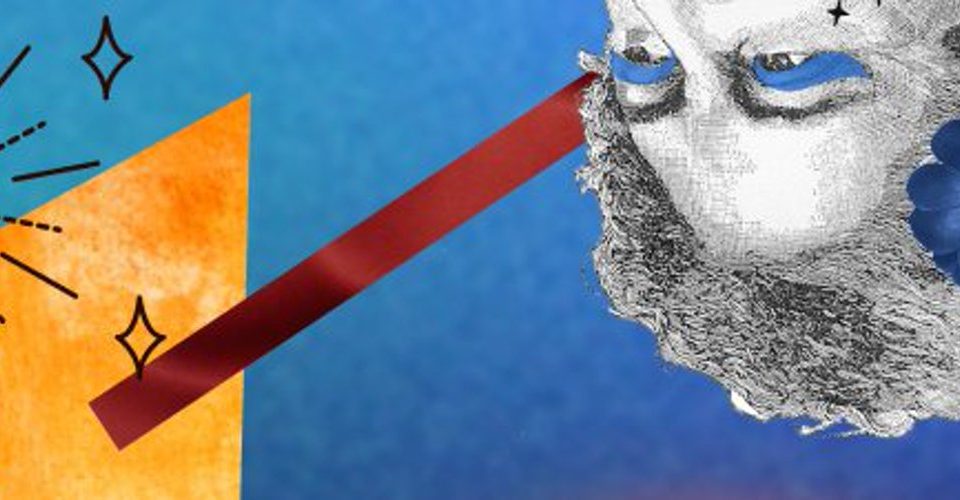 We Aim to Make the NFTs for the Smart People and Support Classic Literature Reading — Creator's Interview
Hello community! Today's guest is Artem Zaitsev — founder of AI Book NFT, co-founder idealogic.dev company, and co-founder seedbox.fi launchpad.
Has 8 years experience as developer/adviser/CTO. In blockchain and crypto since 2017. Participated in a bunch successfully launched crypto projects.
Chris: AI Book allows investors to create their own NFTs. This can be interesting for book lovers. Please tell us more about the idea of the NFT and how do the users make their tokens?
Artem: All the NFTs will be generated on our website, it's permanent, during the mint process you need to choose one of 3 authors quote to generate the NFT, you can choose quotes randomly. We've prepared 700 quotes of 7 different authors 100 per author. The total amount of NFTs are 7000. 7 is our magic number:)
Each NFT is the collage that was randomly generated from the list of elements, 50 elements per each group, total 7 groups of the elements.
There's no pre-mints all the minting process designed to be on a fly and user can receive his nft after the generation process.
Each NFT has unlimited slots for the metadata, so it can be reused later to fill up it with the additional data and values, like AI stories (you can generate it from the quote you hold inside of the nft), AR graphics, books and orher real bonuses.
Chris: So, what is the technology that allows the personalization of tokens? Who approves the quotes to be tokenized? How do you ensure that no two tokens are similar?
Artem: We've prepared 700 quotes, so user can choose one of 3 quotes we predefined for exact generation, each quote linked to the exact author and exact book. 10% of NfTs will have the same quotes under it, but the images are different, and the most correct images and quotes compositions can be set as super rare, because image sense equals to the quote. After our research the change to get same image is nearly to 0.
Chris: Similarly, how many drops of NFTs do you plan to have since there is a writer for each month?
Artem: Author of the month is the limited collection of a unique NFTs (70 NFTs per author) that designed to be premium. It's not related to the 7000NFT we generate, it's the secondary activity with great bonuses (bonuses will be announced later)
Chris: By the same token, when do you begin the NFT releases? Do you also have a presale?
Artem: We plan to start public minting process on 01.09.2022 12:00 UTC, 1st September is the day of knowledge, day of knowledge – mint day. For the presale we planning to launch Whitelist process and sell 700 NFTs on one of the launchpads, only whitelist allowed.
Also, don't forget to join our Discord and Twitter. It is the best way to stay informed on news and announcements.

Chris: Consequently, how can one mint their NFFT? What are the key steps involved in the minting process?
Artem: There's just a few steps need to be done. 1. Connect your wallet. 2. Click mint. 3. Choose 1 of 3 quotes. 4. Pay for tx. 5. Enjoy your NFT.
Chris: What are the long-term goals of the company? How does the team plan to retain the investor interest as they go forward with token release and sales?
Artem: Currently we have the plan till end of the year. It's the AI stories generation, AR art and printed books shipping to the Nft owners, who have 7 authors and at leas 1 story generated. Future activities includes the book shop from our white label printing company. Bags, notebooks with our branding. And NFT caffe where you can receive free coffe and desserts (10 per nft) and another great activity, our main goal is to make the NFTs for the smart people and support classic literature reading:) so more activities are coming.
Chris: Finally, do share more about the team working behind the NFT. How do the members collaborate and contribute to developing the AI Book NFT?
Artem: All our team are in-house, forked from our software development company and has experience is high-loading and difficult projects. There's 2 UI/UX designers for the NFTs and a platfrom, business analyst who helps us with the requirements, blockchain developer, backend developer, frontend developer, marketing team and the support team. And i proud of them.