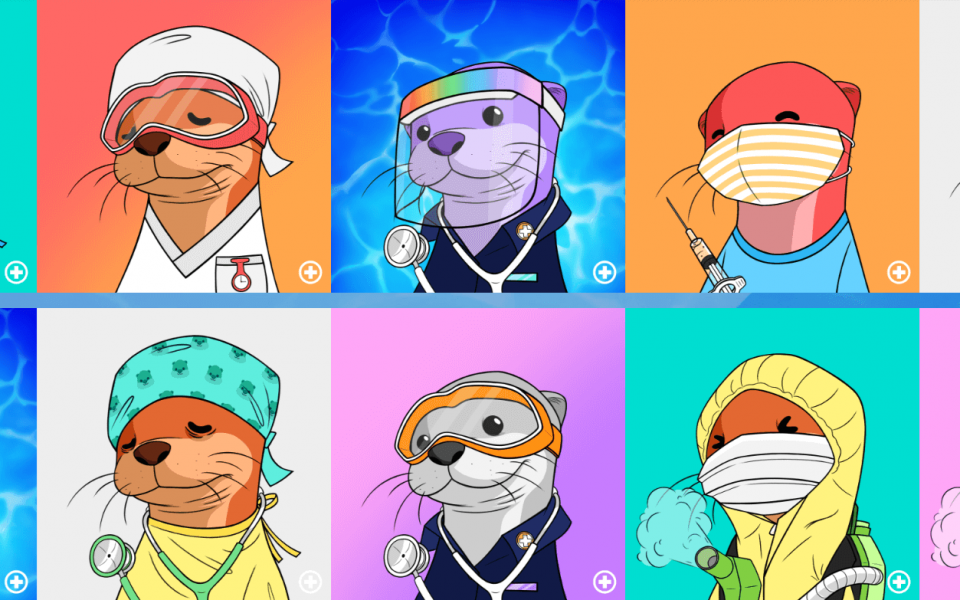 We Aim to Offer Medical Utilities in the Form of Unlimited App Access — Founder's Interview
Hello NFT lovers! Today's guest is Alex/Shikra — Founder of Frontline Otters project.
Professional Background: Medical Doctor based in Singapore.
Currently managing a medical group practice and working at the Emergency Department of a local hospital.
Chris: The Frontline Otters is an ode to the service of the frontline workers during the pandemic and beyond.
Alex: Yes, it is about time we paid tribute to those who served tirelessly at the frontlines. Apart from doctors, nurses and paramedics, there were those who were involved in the service sector (e.g. food/ grocery delivery) as well as in the transport sector (e.g., taxi/ bus drivers, transport pilots etc)
Chris: Similarly, please share more about the medical opportunity platform being developed as a backbone of this NFT. What is it all about and how do the AI and NFT technology support it?
Alex: The idea behind the app was inspired by the pandemic and the chaos that came along with it. Many were caught off guard by the virus e.g., those that needed urgent medical treatment succumbed to the disease as a result of delayed treatment and those who were relatively well ended up clogging/ overwhelming critical emergency services which contributed to the high death rate in many countries.
This NFT project aims to support/ fund the development of an AI embedded smart triage tool which we hope will allow us to be better prepared for the next pandemic.
Having the ability to capture vital physiological data (from ALL sources) is the key to the app which would allow the triage tool to help one decide the next course of action when confronted with various medical scenarios.
Chris: We also read that the project has already begun. What are you working on for starters? How does the project fund itself before the NFT drop?
Alex: We are approximately 2-3 months away from launching version 1 of the app which houses the all-important data capturing module. In future, more modules will be added on to provide greater functionality e.g., pre and post operative care, home care, specialist care and chronic care etc. The MedTech driving this project comprises of medical doctors as well as AI engineers and is currently self-funded.
Chris: So, what do these otters look like? Do they adorn special accessories to make them different? What else can the token do apart from being an investment avenue?
Alex: I think many can attest that our otters look absolutely adorable! Though they're rather simple, they have just the right balance between realism and their own unique style. Our artist has also taken great care to draw out varying facial expressions which truly bring these cuddly otters to life. For our first phase, we've chosen to focus on the healthcare industry. As such, each of our otters have accessories that many frontliners in this field would normally adorn. Examples would be face masks, scrubs, stethoscopes and more. Each accessory has been designed with great attention to detail to the actual equipment used by healthcare workers in their day-to-day life, so you're sure to find that every otter is unique and vibrant, with lots of character in every single NFT.
Apart from viewing this as an investment in the future of healthcare, we aim to offer medical utilities in the form of unlimited app access as and when there are upgrades/ addition of new modules. We are also targeting to create a medical concierge in this space where owners of the complete collection (phases 1 through 4) would have access to medical personnel via telemedicine for advice on medication, first aid, pandemic management etc.
Finally, we are also working on free merchandise like hoodies, T-shirts and mugs for owners of the complete collection.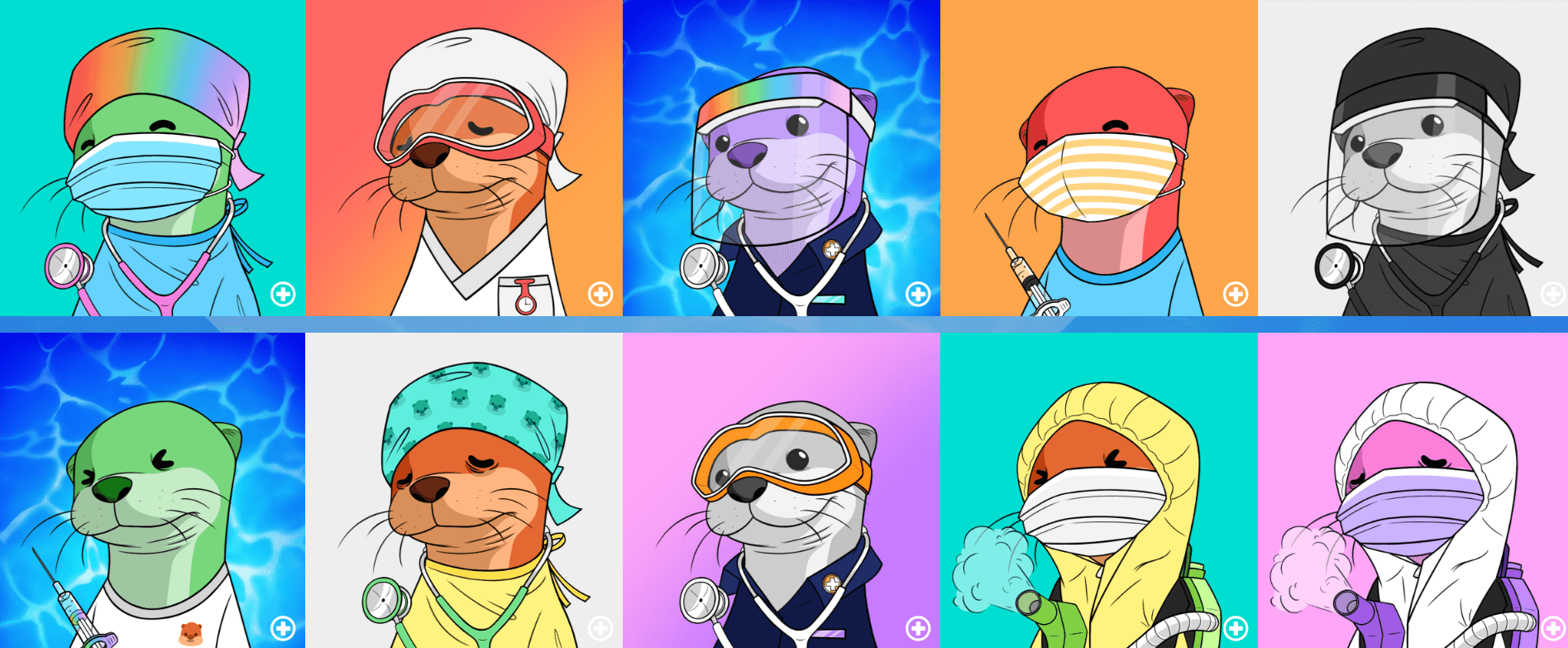 Chris: Additionally, what is the public minting date for the Frontline Otters? How many tokens will be released for minting?
Alex: The public minting date for Frontline Otters will be at 12am on 7 July, UTC timing. We'll be releasing 2000 unique NFTs for minting, although some would have already been purchased by our Whitelist holders, who would have minted their pieces on 30 June. For those who'd like the chance to get their otters earlier, they can join our community and get a spot on our whitelist through the various events that we have, such as our giveaways, contests, games and collaborations that we hold on discord and Twitter.
Chris: Do you have transaction limits for the Frontline Otters NFT? What would be the price of one NFT of the Frontline Otters?
Alex: Individuals can mint up to 5 NFTs per wallet address! Each piece can be minted at the price of 0.08 eth for our public minting. Our whitelisted members will be able to mint otters at a discounted price of 0.06 eth!
Chris: In the end, do share more about the team behind the Frontline Otters. How do the members contribute to the success of the NFT?
Alex: The team behind our project is made up of people from various backgrounds and specialties, such as design, social media management, experience in the healthcare industry, AI development and so on. Even though some may play a more public role and others may work behind the scenes, each and every member of our team has and continues to play an integral role in our project. We also make an effort to connect and engage with our audience personally and sincerely, after all, we're all in this shared crypto/NFT space for a reason. So aside from our roles in the team, we want to be there for our audience. We do believe that our project has the ability to do good in the long run. United by our dedication and passion for what we're doing, we hope we'll be able to see this through from start to finish.