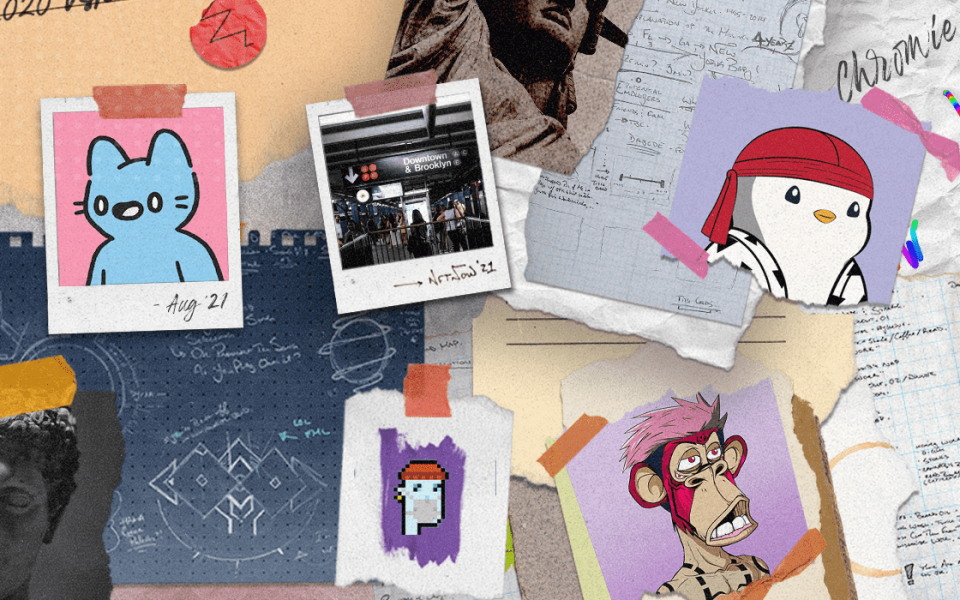 With NFTs Any Type of IP Can Be Monetized
The NFT ecosystem has come a long way in the last two years. From being a niche internet microcosm to becoming a multi-billion-dollar industry, if one thing has become clear recently, it's that NFTs are going to have a major impact on society for at least the next few years.
Just as the market has changed since Beeple made international headlines with his $69 million Christie's auction, so too have the diverse ways that NFTs are being used to monetize intellectual property (IP). Although digital art has always been at the core of the NFT space, music, sports memorabilia, and even scientific documents can now be traded on the blockchain.
With NFTs, a diverse range of content creators and owners have found it possible to monetize their IP in a way never thought possible. It's no longer just digital artists and NFT traders profiting off of non-fungibility, it's comedians, writers, skateboarders, and even more.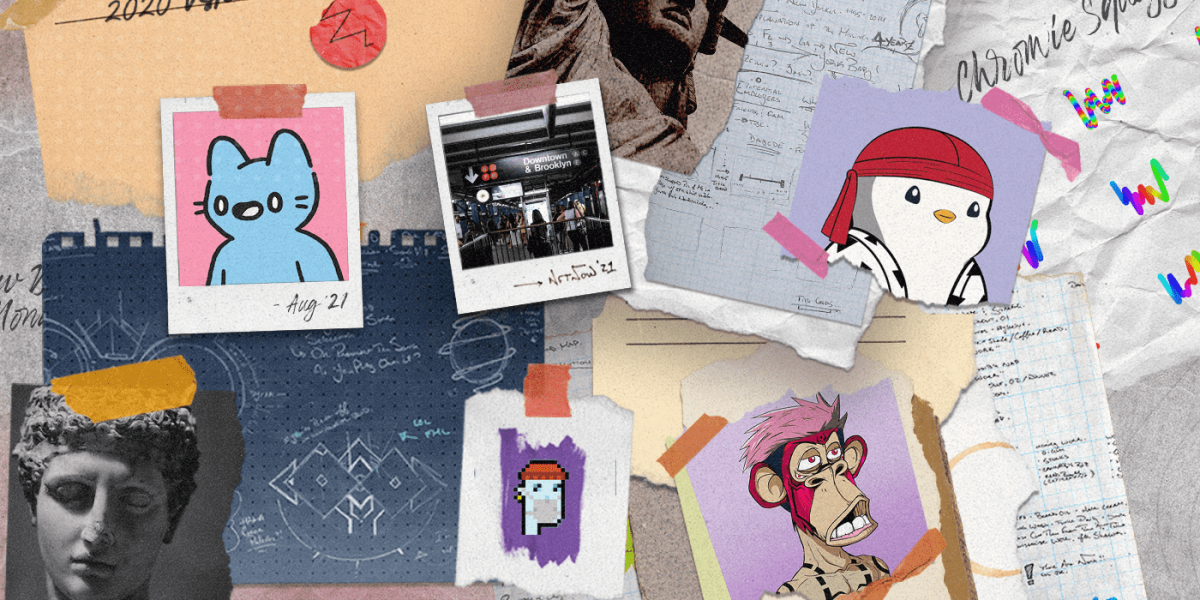 The vast universe of sports NFTs
Sports NFTs just make sense. Why? Because our society has long accepted that rare baseball cards have value. Although the majority of baseball cards are made from cheap cardstock, vintage and rare cards can sell for millions at auction.
This is because baseball cards aren't just cheap cardstock, they represent history, cultural relevance, and fandom. When we think of NFTs as one-of-a-kind works of art and/or collectibles, it's clear that the core concept is akin to that of rare baseball cards.
Because of this, sports NFTs have long held an important place in the NFT market. Stemming all the way back to the 2020 launch and subsequent virality of NBA Top Shot, it's clear that sports memorabilia collectors just understand NFTs. Beyond basketball, here are a few of the other sports being monetized on the blockchain.
Skateboarding
Recently, heralded skateboarder Mike Mo Capaldi launched his very own NFT market called ABD Collectibles. His venture into NFTs follows a career spanning over a decade that saw Capaldi become the face of skateboarding shortly after landing an explosive kickflip during the opening part of the now-iconic 2007 video Fully Flared.
With ABD Collectibles Capaldi released a series of 150 randomized NFTs, each containing one of 33 clips of Capaldi skateboarding in Fully Flared. With the new marketplace, Capaldi has opened the door for future professional skateboarders to monetize their own skate video IP on the blockchain.
Football
In March 2021, we witnessed the first official football NFTs minted on the blockchain with Rob Gronkowski's Championship Series NFTs. With his inaugural collection, the Tampa Bay Buccaneers tight end minted a set of digital, limited edition trading card NFTs commemorating his four historic championships.

As Top Shot had introduced the prospect of sports NFTs to the blockchain, Gronkowski was instrumental in illustrating how other sports, teams, and even individuals could monetize their own IP. His collection undoubtedly helped pave the way for other football stars to immortalize themselves on the blockchain, with Dapper Labs, the company behind Top Shot, partnering with the NFL on a football collectibles marketplace in March 2022.
Mixed Martial Arts
Although Boxing memorabilia has continued to carve out a niche for itself in the collectibles market, Mixed Martial Arts (MMA) collectibles only came into existence around 2010. Since then, the UFC (Ultimate Fighting Championship) has continued to release a wide variety of memorabilia.
Yet, while UFC NFTs may be the most nontraditional of all digital sports collectibles, they too have helped illustrate that there in fact is a market for these types of tokens on the blockchain. Especially since Dapper Labs also partnered with the UFC on an MMA collectibles marketplace launched at the start of 2022.
Entertainment on the blockchain
Considering art and entertainment are quite often grouped together, it should come as no surprise that a wide variety of subsections within each industry have found their way to the blockchain. Of course, by now it's clear that gaming, digital art, music, and photography have all found a foothold in NFTs, but entrants from all over the entertainment spectrum have too started to trickle onto the blockchain.
Film
Recently, we've seen an influx of actors and filmmakers in the NFT market. And these creators are a far cry from traditional, as many are endeavoring to both fund and release entire projects utilizing NFTs.
One such individual is producer, photographer, writer, and director Julie Pacino. In Dec. 2021, Pacino was able to solidify funding for a feature film I Live Here Now which is inspired by Pacino's cinematic NFT photography series by the same title. Pacino's efforts helped pave the way for others, like actress Jennifer Esposito, to launch similar efforts — although Esposito's project will leverage the power of NFTs to fund her endeavor.
Even beyond the silver-screen leaning ventures, multifaceted creators like David Bianch are working to use their platforms to release NFT film endeavors and monetize their new and existing IP. With his unique brand of Spinema — which Bianchi defines as "spinning cinema through spoken word" — the actor, producer, and screenwriter hopes to elevate socially conscious issues through NFTs.
Television
In the same vein of visual entertainment as film, even television programs have found their way to the blockchain. Yet, these aren't necessarily just existing TV programs that have made a jump, there are actually entire studios looking to innovate at the intersection of TV and NFTs.
One of these studios is the passion project of Greg Cipes, the actor who voiced Beast Boy on the popular 2000s cartoon Teen Titans. With his project NFTV, Cipes is aiming to leverage NFT technology to enable anyone to contribute content to a blockchain-based streaming platform. Cipes hopes to bring animation to the NFT space by way of community collaboration that ultimately gives creators true ownership of their projects.
Similarly, we've seen projects like the Mila Kunis-backed Stoner Cats as well as her newer endeavor The Gimmicks also take up the cause of bringing TV to NFTs. And while Web2 producers like Cipes and Kunis are on the cusp of a new form of blockchain entertainment, Web3 projects like Interleave and DeadHeads have begun building from the top-down, releasing streamable content concurrently with NFT sales.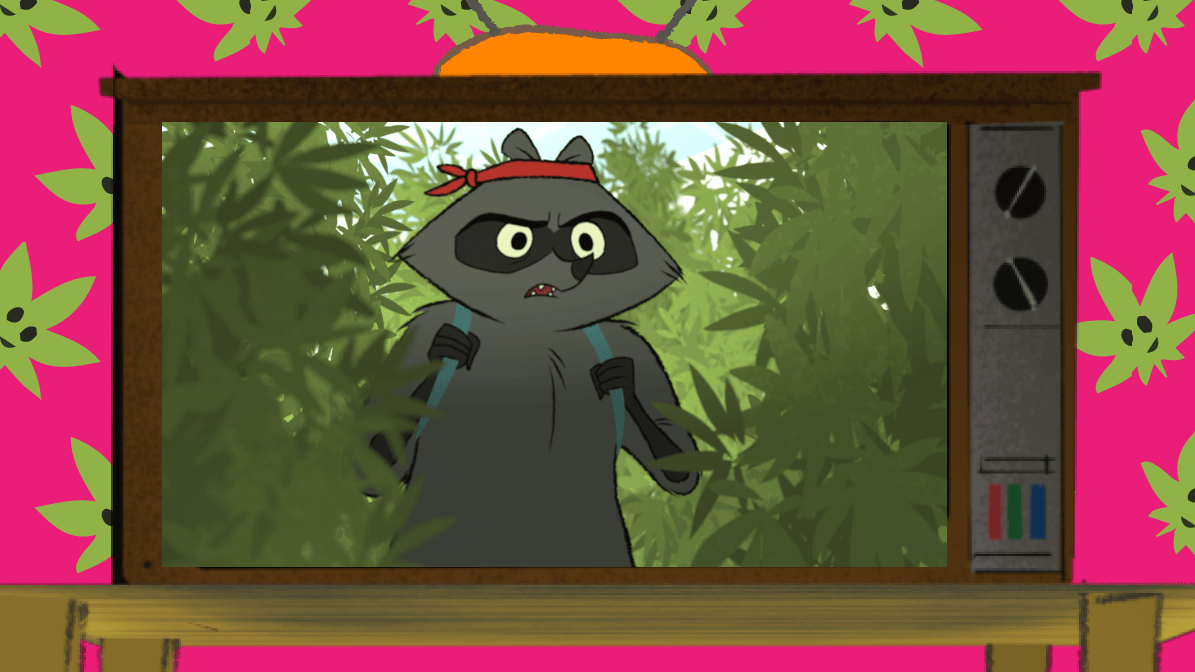 Comedy
Although user-generated content continues to be proliferated throughout the NFT community, short-form comedy is a completely new entrant into the NFT market. While many of the notable sections from this IP monetization list are still relatively new to the market, comedy NFT marketplace Jambb is completely fresh and seemingly the only platform geared specifically towards comedians.
The overarching mechanics of Jambb are similar to what you might expect from other genre-specific NFT marketplaces, with the major difference being that Jambb aims to directly connect comedians with fans by way of NFTs. With Jambb creators are empowered to mint their own, unique IP and other novel content as NFTs that can also provide real-world perks and live experiences to collectors.
Literature
Now, literature may be a newly established sector of the NFT market, but it is one that is quickly gaining steam. Recently, legacy publication TIME released the first-ever full, interactive magazine issue on the blockchain. And now that the floodgates have opened, writers are using NFT tech in a wide variety of ways.
One of the most notable ways writers are now monetizing their IP is through community-driven projects. In May 2022. renowned Web3 journalist Laura Shin kicked off a series of Discord-hosted book club meetings to help promote the launch of her new book, opting to use NFTs as tickets to her events.
Similarly, author Metasebia Yoseph is reimagining the anniversary edition of her acclaimed book Culture of Coffee as an NFT. With the launch of her new NFT-based campaign, Yoseph hopes to both crowdsource financing to publish the new edition as well as offer real-world utility to those who collect the NFT.
Of course, we likely won't see authors making a living off of blockchain book sales anytime soon, but NFT and other digital merchandise could turn out to be one of the best ways for writers to join the NFT ecosystem.
Scientists flocking to NFTs
Science may very well be one of the most underrepresented sectors of the NFT space. Although there isn't a central hub for science NFTs (yet), scientists from numerous disciplines have taken an interest in the weird wide world of nonfungibles.
So far in science NFTs, we've seen Tim Berners-Lee, the inventor of the World Wide Web, auction off an NFT which featured the source code of the original web browser, the U.S. Space Force release a series of NFTs to commemorate the launch of a satellite in honor of Neil Armstrong, and even the University of California, Berkeley sell a single token inspired by documents from Nobel-prize-winning cancer researcher, James Allison.
There's even a science IP marketplace in the works that aims to connect scientists with investors as well as bring a bigger audience of collectors and science enthusiasts to the NFT space and vice versa. To learn more about the interesting ways scientists are utilizing NFTs, read our full article on the subject here.
Who else can sell their IP on the blockchain?
Currently, the possibilities of what can be minted and sold as an NFT seem endless. From iconic memes being auctioned off to virtual supercars, creators both large and small have been incentivized to sell their IP on the blockchain.
And the best part? The NFT ecosystem is still incredibly young and will surely grow and change in the coming years, likely yielding even more innovative ways that artists, developers, actors, scientists, comedians, and more can create new verticals by offering their audiences digital ownership.
As blockchain and more specifically, NFT tech evolves, trends are sure to come and go, but the underlying aspect of NFTs as a gateway to a new creative industry will surely remain.
The post With NFTs Any Type of IP Can Be Monetized appeared first on nft now.